 The Monte-Carlo Rolex Masters is the third ATP Masters 1000 tournament of the season and is known for its amazing venue. Wednesday, 13th April is going to be the third day of main draw play and Benoit Paire, seeded 16th, will face João Sousa to begin the day on the Court 2. The winner will have the opportunity to face the world number two, Andy Murray.
2016 Season So Far
Both players have a negative win/loss record this season. The highlights of Paire's season are the semifinals in Chennai (l. to Stan Wawrinka) and Marseille (l. to Marin Cilic) and the third round of the Miami Open (l. to Richard Gasquet). The highlights of Sousa's season are the third round of the Australian Open, where he lost to Andy Murray, and the third round of the Miami Open where he lost to Novak Djokovic.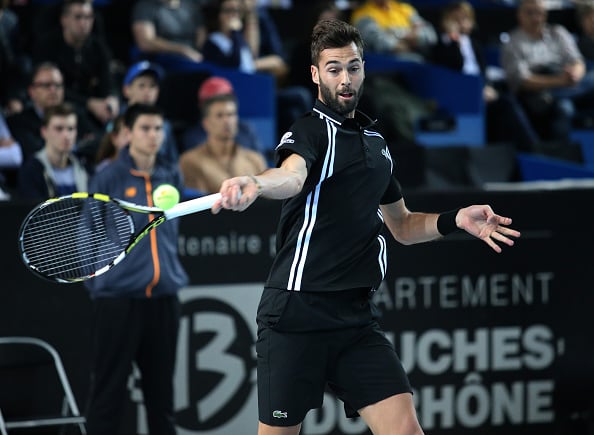 Clay Season Before Getting Here
Before getting to Monte Carlo, Sousa played only one clay tournament this season, in Marrakech where he was second seed but lost in the second round to Facundo Bagnis. The only win on clay this season for Sousa was today against Ivo Karlovic.
Paire, unlike Sousa, has played two clay tournaments before arriving in Monte Carlo, one in São Paul, in February, and another one in Houston the week before Monte Carlo. In both tournaments, he lost in the second round after having a bye in the first round. Like Sousa, Paire's only clay win this season was here in Monte Carlo against Inigo Cervantes.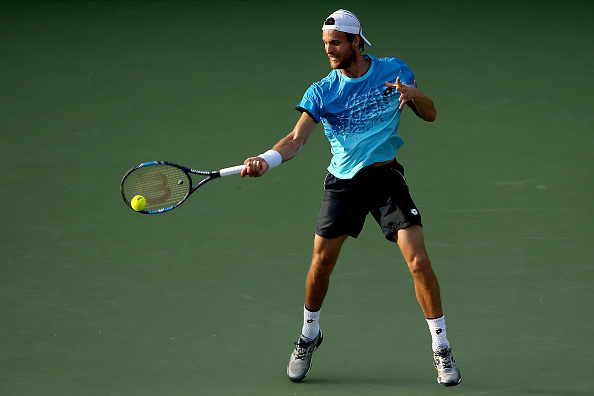 Head To Head
Paire and Sousa have already played each other two times, but only once on the professional circuit (ATP Tour). Sousa leads their head to head 1-0 winning, their previous meeting 6-3 2-6 6-3 in the last edition of the Valencia Open which happened in the last week of October 2015. Sousa won the title in the last edition of the tournament. The two players never faced each other on clay.
Analysis
Sousa has a style of play ruled by his forehand. The Portuguese feels so much confortable playing at the baseline and rarely goes to the net. He is always running away from his backhand, which is his weakness. It can surely be said that Sousa is an aggressive baseline player. If the Portuguese puts a lot of first serves in, he can do some damage to Paire's game. Sousa's favourite surface is hard court although he likes clay very much too, and he is a player that can adapt himself very well to all kind of surfaces. Sousa is a three-time finalist in ATP World Tour tournaments played on clay.
Paire has a very powerful forehand and backhand that he can put wherever he wants. Besides all the good characteristics of Paire's game, the Frenchman is very inconsistent. He is capable of the best and the worst. His only title on the ATP World Tour came in Bastaad, in 2015, which is a tournament played on clay. Paire likes to hit from the baseline, but he can be a tricky player and surprise his opponnent with some stroke variations.
An excelent and tough match is looming.
Prediction: João Sousa in three tough sets.