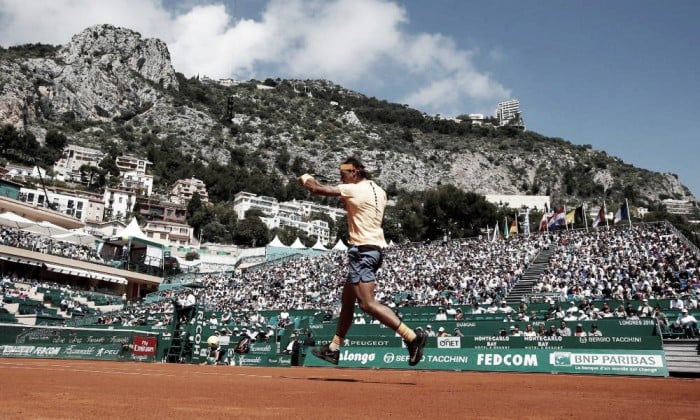 Rafael Nadal arrived in Monte Carlo without a Masters title under his racket for nearly two years. His last came in 2014 in Madrid, on the clay, after Kei Nishikori retired in the third set of what was a less than perfect performance from the Spaniard. However, like every tournament for Nadal, it's a fresh start, especially one kicking off the clay season, where he's had the majority of his success.
2015 was a year of a lot of 'firsts' for Nadal. It was the first year in a decade that he hadn't won a Grand Slam, and also the first year that he hadn't won a European clay-court tournament in the spring. This year, he looks to revert back to 'normal', and play his best tennis, on his best surface, at his best time of year. Nadal's ranking slipped, and he finished the year at number five, giving him a disadvantage at every tournament, meeting better players, sooner. A little luck of the draw can turn out to be a huge advantage for him, and it looks like luck is on his side this year in Monte Carlo.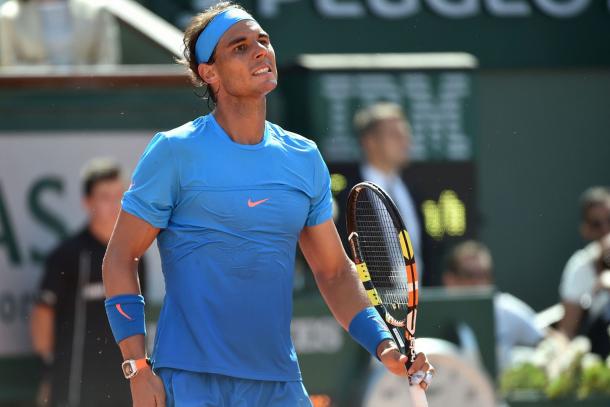 Nadal's chances
World number one Novak Djokovic suffered a shock loss today in Monte Carlo, losing to Jiri Vesely, 4-6, 6-2, 4-6. The Serb has dominated every draw he's featured in on the ATP Tour for over a year, giving the rest, who are a league below, little chance to succeed. With Djokovic out of Monte Carlo in the second round, the chances of the men normally subjected to his brutality rise massively, including Nadal's.
Strong clay contesters, the likes of Fernando Verdasco, Richard Gasquet, Tomas Berdych, Fabio Fognini and Feliciano Lopez all crashed out early this week, leaving massive gaps in the draw. Rafael Nadal has a tight half, grouped with Stan Wawrinka and Andy Murray, but if he can come out on top of his half, which is entirely possible given that he's won the last meetings with both, he'll be in an excellent position.
Roger Federer made his attempted comeback from knee surgery in Miami, but a stomach virus forced him to withdraw, so it's unclear whether or not he's ready to play his best tennis, and Andy Murray, with third round losses in both Indian Wells and Miami, may not be in a position to challenge the Spaniard if he's not playing his best. Nadal, for the first time in a couple of years, looks to be the man-to-beat.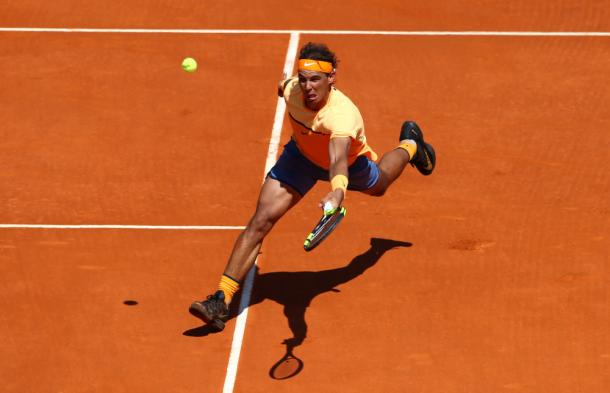 How important is a good clay season for Nadal?
Winning the Monte Carlo Masters once more and taking back the trophy he's won eight consecutive times would be monumental for Nadal. It would be his biggest win in nearly two years, but most importantly, it would rise his lingering confidence back up to the highest of heights. After a year full of doubt, from himself and the media following him around the world, the Spaniard needs nothing more than to proudly nail down his authority despite his recent struggles.
The biggest sign that Nadal was starting to decline was definitely a lack of dominance and success on the clay, which has always been his home. Without a doubt, the former world number one is the greatest clay-court player in history, and despite how much the panic and hysteria from the media suggest it, that can never be taken away from him. Regardless, the indication that he is back to playing like we've always known, is an up-to-scratch clay season.
It was assumed that playing on clay would fix Nadal's struggles last year, which clearly was not the case. However, this time around, with a stronger mentality and reduced anxiety, the Spaniard has a better chance to use the fact that he's playing on his best surface to his advantage, to boost his confidence and ultimately produce better results. Having a strong- if not very strong- clay season is possible this year, and an open draw in Monte Carlo is the best possible chance for him to begin his spring success.