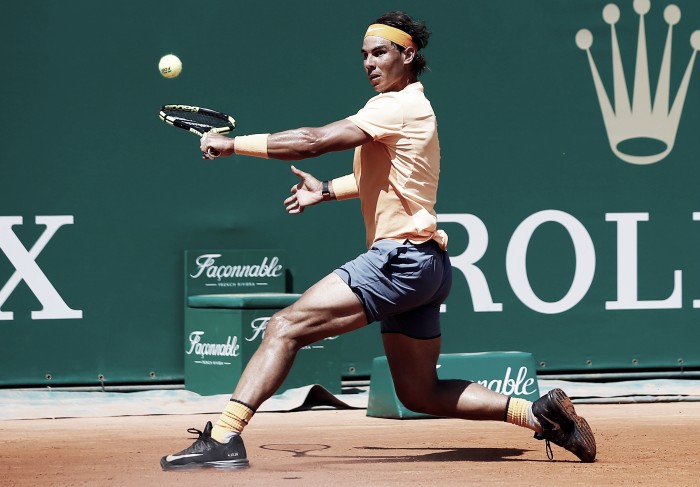 In a recent interview with L'Equipe, Rafael Nadal discussed his win over Aljaz Bedene in the second round of the Monte Carlo Rolex Masters and fielded other questions regarding his wrist, optimism, and the fact he's suing former French Minister for Sport Roselyne Bachelot.
Thoughts on recent win
Nadal was glad to win, but recognised he has to improve before facing tough third round opponent Dominic Thiem tomorrow.
"There is always room for improvement. It is obvious that I have been practicing little bit better than what I played today. But at the same time it's true that I have been playing good for moments, some mistakes in other moments,"
"It's the first match. It's important to go through. Especially after what happened in Miami, it's never easy. I am happy for the victory. I know that I have to improve. But I have confidence because I have been practicing very well these weeks. Let's see if I am able to play the way I was practicing. Tomorrow it's going to be a tough match against a difficult opponent (who) is a great player and is having a great season. Clay is probably the best surface for him."
Wrist concerns and optimism
The Spaniard, who notably suffered from a wrist issue in 2014 that prevented him from defending his US Open title that year, was seen sporting a bandage around his wrist in Barcelona a few weeks ago. However, Nadal assured that he was no longer experiencing pain following some treatment he received in Barcelona.
"Nothing important (is wrong), no. There are always issues in professional sport. My wrist has been bothering me since Australia a little bit, so I did a treatment that day in Barcelona, no? That's why I had the tape on. But that's it. The next morning the tape was not there anymore. I have been able to practice. I did one injection of I don't know how to say in English, anti-inflammatory. That's it."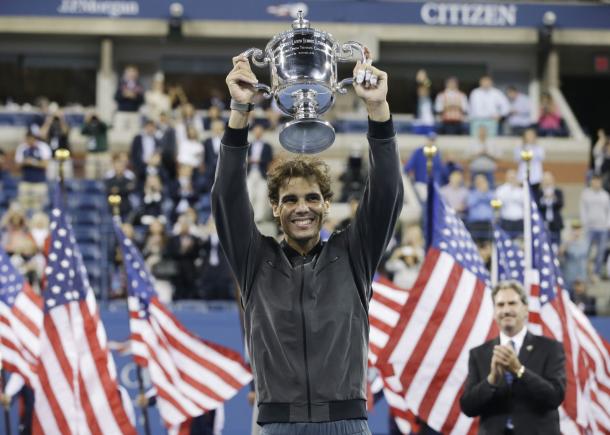 Nadal also was asked about his consistent optimism regarding poor results, claiming that training well has given him confidence.
"(Optimism) stays for me because it's something personal. I know how I am practicing. I know how I am working. Then I need to play well in the competition. But I don't think too much about it, I think I am prepared to play well. Let's see if I am able to do it now. I don't expect and I don't think about what can happen or what cannot happen,"
"Confidence comes with victories. People who have confidence without victories probably are lying. If somebody is not winning enough and tells you 'I am very confident', well then he is probably not telling the truth. I need more victories to be 100% confident. Even with a lot of victories, I have never been 100% confident,"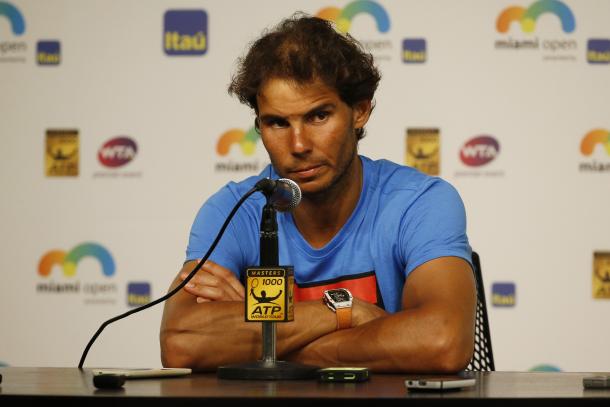 "Confidence is a product which comes from playing and doing the right things every day. That's what I am trying to do. Let's see if tomorrow can be another positive day for me. Obviously I have more confidence today than yesterday. I hope to have even more tomorrow."
Recent change to racket strings and suing Roselyne Bachelot
Nadal made a change to the strings used in his racket in the off season last year, but has switched back to the original strings used for the majority of his career recently.
"On clay in February in South America, I didn't have enough control. My spin made the strings move too much. There are always ways to improve but right now it isn't the time for it. It's the time to play with what I know best, with what I won in the past,"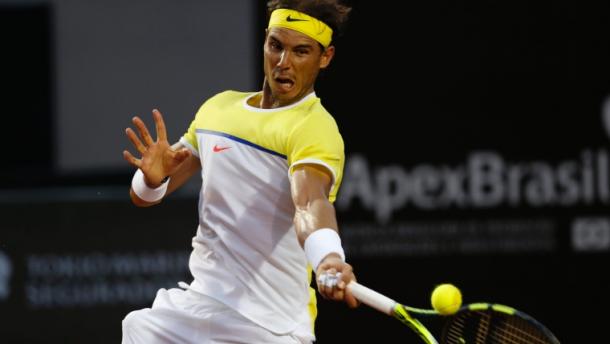 The world number five did not wish to discuss the allegations made against him by former French Minister for Sport Roselyne Bachelot, but insists he is still going ahead and taking legal action against her.
"I said I have been talking enough about that in Indian Wells, so I don't want to start talking once again. I said what was going to happen (suing Bachelot). You will receive updates."