 Rafael Nadal survived a first set onslaught from Dominic Thiem, hanging tough and eventually emerging victorious 7-5, 6-3 on Thursday at the Monte Carlo Rolex Masters. Thiem had won their most recent meeting and seemed to carry that confidence over to their third round match in Monte Carlo. But he struggled to solve his rivals serve, and eventually Nadal wore the Austrian young gun down.
Nadal weathers Thiem storm
It was the young Austrian who cam out swinging, reaching break point in Nadal's second service game. Nadal saved the first few, but he was only delaying the inevitable as Thiem would break for an early 2-1 lead. The lead did not last long, as Nadal would even the score a couple of games later, converting a break point when he beautifully returned a drop shot with a short forehand flick that drew an error. Just like that, the set was tied 3-3.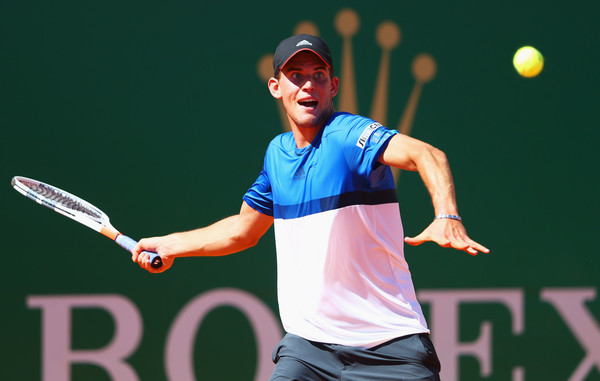 Thiem did not let the disappointment of losing his lead get him down, racing ahead 0-30 in Nadal's next service game and reaching break point, but he could not convert. In three straight Nadal service games, Thiem held break points, including at 4-4 and 5-5 which would have given him chances to serve out the set. But the eight-time Monte Carlo champion was up to the task every time. Thiem would be left to regret 15 break points that he failed to convert in the opening set, as Nadal broke Thiem for the set at 6-5 to claim the opener. The Austrian double-faulted on set point.
Eight-time champion roars back for victory
Thiem put the frustration of losing the first set despite all those break points immediately, converting his first break point of the set inon Nadal's serve to grab the early lead in the set. And that's where Thiem's momentum ended. Nadal started putting the pressure on his opponent's serve and broke on his second opportunity to put the set back on serve at 2-2.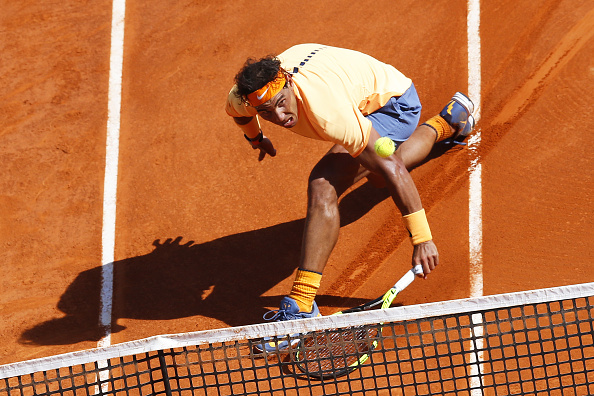 The two men held serve comfortably in their next few games, before Nadal made another late move against the Austrian's serve. At 4-3, Nadal poured on the pressure once again and was rewarded with a late break and an opportunity to serve for the match. Yesterday, Nadal was broken serving for the set in both sets against Aljaz Bedene. But the eight-time champion made no mistake this time, holding to love to reach the quarterfinals in just over two hours.
By the numbers
Nadal was simply remarkable on break points. The world number five saved 15 of 17 break points against his serve. 16 of those break points came in the first set, with the Spaniard only failing to save one. He limited Thiem to one break point in the second set, although the Austrian converted it. Nadal managed four breaks of serve, two in each set, out of eight opportunities on Thiem's serve. The young Austrian was the aggressor, hitting 28 winners to Nadal's 23. However, he also nearly doubled his opponent's unforced errors 30 to 17.
Nadal is through to the quarterfinals for the 12th consecutive year. He will face 2014 champion Stan Wawrinka for a spot in the semifinals. Wawrinka has won three of their last five meetings, including their last meeting on clay in Rome last year. However, Nadal has won two of their last three matches in straight-set blowouts.