 Kristina Mladenovic will take on Richel Hogenkamp in the second rubber to conclude day one of the semifinal clash between France and Netherlands.
Mladenovic's current form
The Frenchwoman has had a poor season thus far winning just five out of 15 matches played this year. In the tournaments she has competed in, she was sent packing in the earlier rounds most of the time losing to players ranked lower than her. Most recently in Charleston, she was defeated in a close battle in the second round but did win the doubles' title with compatriot Caroline Garcia.
In the Fed Cup, she won one and lost one in the quarterfinal tie. Overall, her win-loss record in the competition in the singles stands at 2-3. One of the wins notably came on clay where she won the must win match against Italy when France were down 0-2.
Hogenkamp's current form
The 139th ranked Dutch player mainly competes in the ITF and her best result has been reaching the finals at Puebla where she ultimately lost. She has yet to qualify for WTA main draw action this year but has shown she can take on top players when she stunned Svetlana Kuznetsova in the quarterfinals of the Fed Cup earlier this year.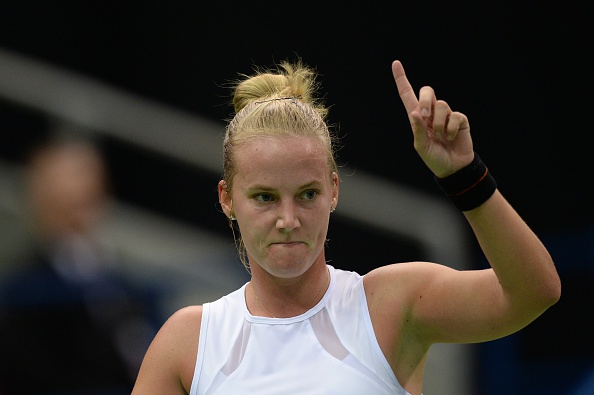 That win against the Russian was her biggest and she holds a 7-2 record in the Fed Cup. However, she has yet to play a singles match on clay and this would mark her first time.
Analysis
Seeing as they have not played each other before, it will be new territory for both of them. Mladenovic is not in the best of form and confidence could play a factor in this matchup. Hogenkamp could capitalize on that if there are any lapses from the Frenchwoman. Especially so if Garcia loses the first rubber, there will be added pressure on Mladenovic to deliver.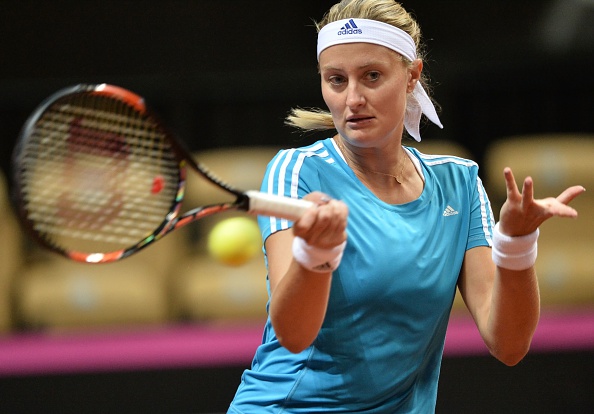 Mladenovic usually has a good serve but in recent matches she has not been able to find it to work to her advantage. Under pressure, she is also usually prone to errors. However, we have seen her perform even under pressure in that quarterfinal match against Italy last year, and should she play with that same vigor it should be a straightforward match for the Frenchwoman.
Hogenkamp, with her Fed Cup experience would not be short of confidence given her record in the Fed Cup. She will have the French crowd to contend with though. If she takes the first set, it would be harder for Mladenovic to come back given confidence issues but if a consistent Mladenovic turns up results could be otherwise. With clay being one of her strong surface, the tie could lean slightly towards the Frenchwoman.
Prediction: Mladenovic to win in three sets