 34-year old Roger Federer reached the quarterfinals of the 2016 Monte-Carlo Rolex Masters before falling to eighth-seeded Frenchman Jo-Wilfried Tsonga in three sets. This marked Federer's first tournament back from injury since he tore his meniscus in late January. Despite the loss, Federer remains positive about his season and what lies ahead.
Despite many seeing this as Federer' golden opportunity to claim his first Monte Carlo title thanks to Novak Djokovic's second round loss, the Swiss Maestro remains optimistic about the coming weeks and months as he regains his top form. He is already looking forward to continue practicing on the clay and continuing to improve.
Federer sees positive result from Monte Carlo
Despite the result in Monte Carlo, the former world number one is taking a positive outlook about his performance.
"Number one, it's good to play a tournament after having had surgery," Federer said. "Number two, it was good to play one match. It was good to have a match with a rest, then to play again. Now it was good to play back-to-back, yesterday and today. Then it was good to play 2 hours and 10 [minutes] today."
In addition, the 17-time Grand Slam champion is happy with his form as he works his way back.
"I'm returning a lot better," Federer said. "It's better than other beginnings of the clay-court season. I don't know if it's because of the new racquet. I'll have to keep that and my serve will come as I play more matches. It's been a really good past couple of weeks now for me, so I'm very happy."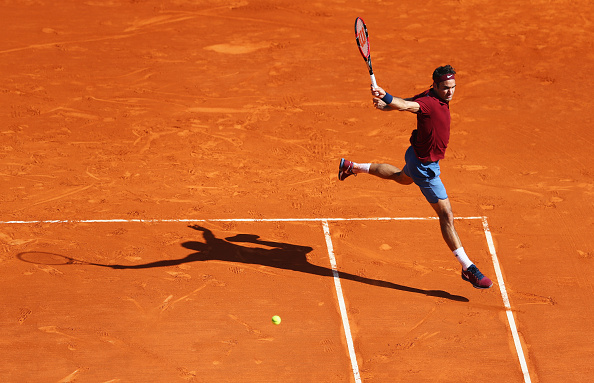 Swiss Maestro looks forward
Federer knows that his return to the ATP World Tour in Monte Carlo was a successful one. He downplayed expectations early on, saying that he only needed a few wins to get back on track, and he was able to do exactly that. Going forward, the Swiss number one looks to get back into rhythm.
"I hope my knee and my body are going to be okay the next couple of days," Federer said. "If I'm good, I might go practice tomorrow as well just to get the body into a rhythm of playing four days straight at a very intense level. If I feel like I need a break, the team tells me to rest, I'll do that tomorrow."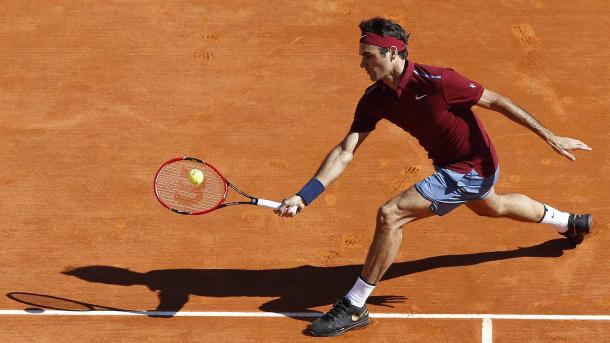 Fed-Express discusses 2016 French Open
Federer was asked by Sky Sports about his outlook for the 2016 French Open, where the main draw begins on May 22nd. Federer was asked if he believes that he can win the French Open, considering Djokovic's early loss on clay in Monte Carlo as well as Rafael Nadal's continual struggle to regain his top form.
"Right, why not?" Federer said. "It's still so much time away, I just came back from an injury and now my goals are different."
Federer expanded on this answer, saying that he hopes to be considered one of the favorites to win the tournament.
"I think and believe that I can be in the group of the favorites when the moment to play Roland Garros comes," Federer said. "For their characters and qualities, Rafa and Novak are the main opponents just like Wawrinka who is the defending champion."
"It will be interesting, also because Murray played good last year on clay, I hope he can raise his level. It's always interesting the period that brings us at the Roland Garros."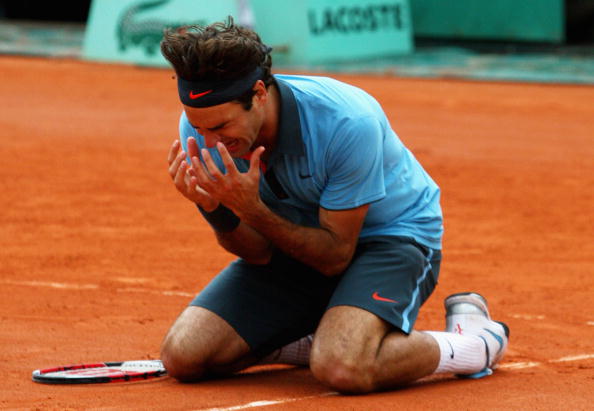 Going forward, Federer has publicly said that he could still decide to enter either or both of the 2016 Mutua Madrid Masters and the 2016 Internazionali BNL D'Italia, in Rome. Both are Masters 1000 Series Events.