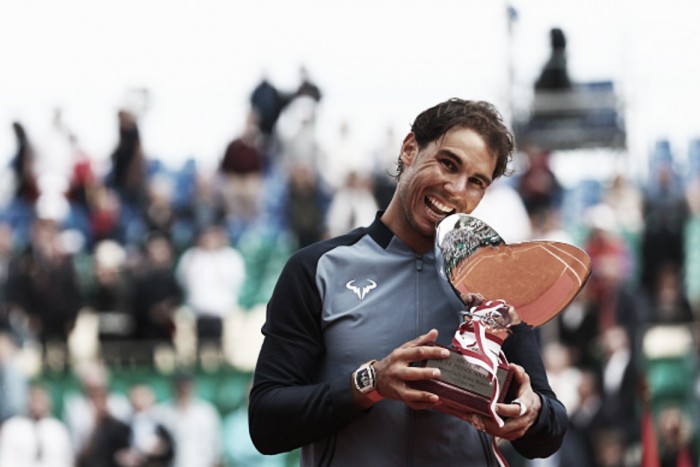 For the first time since May 2014, Rafael Nadal has lifted a Masters 1000 title. It was grueling three set battle against Frenchman Gael Monfils, but the Spaniard has now leveled himself with Novak Djokovic for most Masters 1000s titles. Now after a fantastic week of tennis in the principality, we take a look back at the winners and losers of the Monte-Carlo Rolex Masters.
Winners:
Rafael Nadal: The most obvious choice as the champion of the event. For the first time in a long time, Nadal looked to be brimming with confidence and hitting the ball cleaner than he has in recent memories. He still has trouble trying to close out matches quickly, just like in the final game against Andy Murray, but that all comes with confidence. The now nine-time Monte Carlo champion will begin to pick up his play as he heads to Barcelona looking to add another European clay title.
Gael Monfils: The Frenchman has oddly displayed ultimate consistency and professionalism for most of the 2016 season and his run in Monte Carlo is no different. The 13th seed did not drop a set until the opening set of the final, and even that was a set where he was close to snatching, falling 5-7 to Nadal. He showed true fight and determination to steal the second set despite surrendering a break lead a few times, but his efforts to take the second left him gassed for the third where he was ultimately bageled. Clay, which may be Monfils' worst surface based off of playstyle alone, could be huge for Monfils as one of the French favorites to go deep at Roland Garros.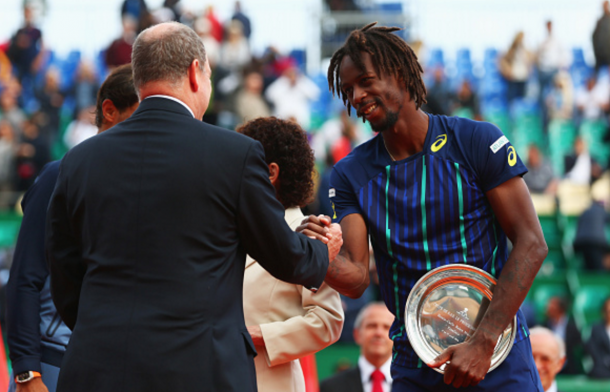 Andy Murray: For the first time since coming back to tennis after the birth of his daughter, Andy Murray has played some exceptional tennis that we're used to seeing. The Brit struggled at Indian Wells and Miami, exiting early to Federico Delbonis and Grigor Dimitrov respectively. Murray had to grit and grind against the likes of Pierre-Hugues Herbert and Benoit Paire, but those tough wins were ones he needed after dropping three-setters at the Masters events on the North American hard courts. Despite clay being his worst surface, the world number two will need to find his best tennis to replicate his results of last year on the European dirt.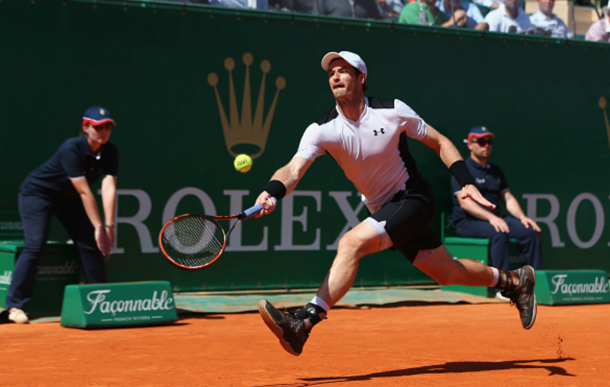 Jiri Vesely: The 22-year-old Czech has struggled this year, picking up only four wins this season. However, his sixth win this season was the most impressive. For the first time this year, Novak Djokovic was actually defeated in a tennis match, his lone loss came from a retirement in Dubai because of an eye issue. The Czech who has been surpassed as one of tennis' next stars by plenty of his counterparts displayed why he can still be a force. His ability to close out the match against the Serb without any problems on his serve, though he could not convert on match points on Djokovic's serve, showed off his mental fortitude in that situation. Despite a not so great showing in the third round against Monfils, the Czech has plenty of bright spots to look back on after this week.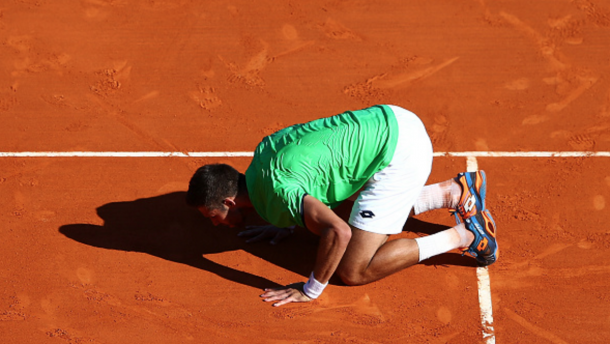 Losers:
Novak Djokovic: It might have been a good day for Vesely or even a bad day for Djokovic, but this loss on the Serb's season resume will something that will be quite the glare. The Serb had not lost to an opponent outside the top 50 in ages, and Vesely became the man to end that run. Despite still being the favorite for the remaining two clay Masters and the French Open, it's something for the Serb to look back on and get himself thinking about this European clay season.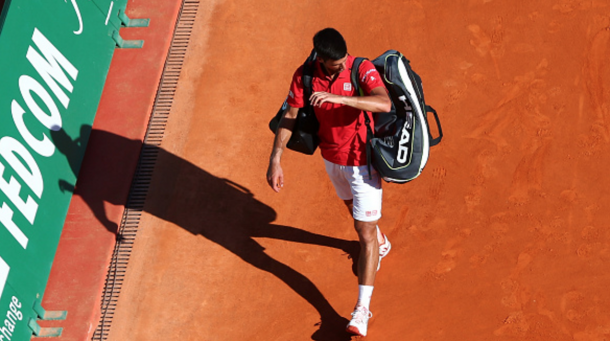 Tomas Berdych: After making the final last year in the principality, Berdych did just the opposite this year with a second round exit this year. Damir Dzumhur, who upset Nadal in Miami thanks to the Spaniard's retirement, was brilliant against the Czech, picking up the big win. With the loss, Berdych not only drops a significant amount of points but is now out of the top eight for the first time since March 2015 and only the 14th week since his win over Federer at Wimbledon 2010 that he'll be outside the top 8.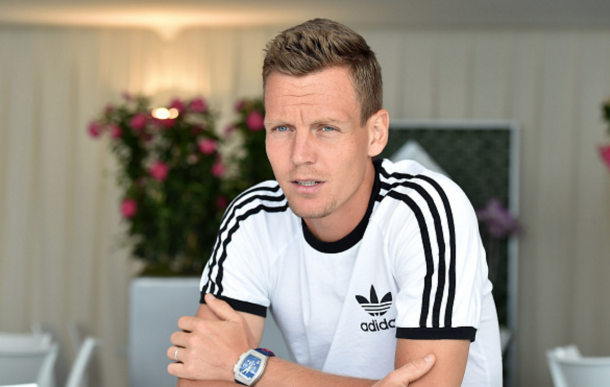 David Ferrer: The Spanish number two did not play in the Monte-Carlo Rolex Masters, his second Masters event he's skipped this year. This poses a real question: How much longer can Ferrer go? The world number eight has struggled since his strong January and his playstyle does no favors on his body at 34-years-old. If Ferrer cannot play on his favorite surface, his time maybe up soon.
Dominic Thiem: Despite putting up a fight against Rafael Nadal in the third round, the Austrian has proved to be his own kryptonite against the top players. How? Failure to convert break points. It was a carryover effect from his match against Djokovic in Miami where he converted 1/15 break points against the Serb and against Nadal, he went 2/17, going 1/16 on break point chances in the first set. When someone is given all those chances, they have to convert to apply pressure on their opponent. The Austrian has to look back on these last two matches and think about how he can play those points better against the top players.