 It is the competitive nature of sports that makes it oh so exciting and compelling to watch. Every sports person wants to win while fans live for competition. Competition keeps the game alive. The same applies for WTA. Then how does one measure competitiveness? Is WTA considered competitive when the top players are constantly challenged? Is it dictated by whether the same few players are always winning the major titles? Yours truly is of the notion that it is about both.
WTA has always been competitive though there are some who would disagree on this, especially given Serena Williams' dominance over the past couple of years. One cannot talk about competitiveness and not mention Williams as she has demonstrated herself to be one of the most competitive players and has shone and outplayed almost every other current player on tour, almost cementing her status as of the greatest to play the game. So has the resurgence of Victoria Azarenka made WTA more competitive again?
During Azarenka's absence
Azarenka flew her country's flag high when she became the first Belarusian to reach the top rank in the world after she won her maiden Grand Slam at the Australian Open in 2012. In 2013, even though she faced various injury woes, she did defend her Australian Open crown and was the US Open runner-up, ending the year as the world number two. It was in 2014 where she missed most of the season and was out from September due to a foot injury.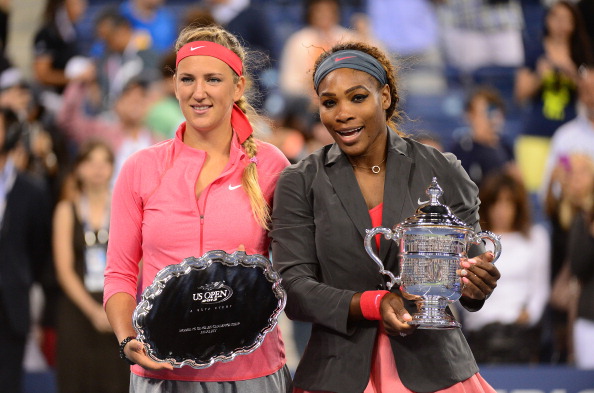 During that time, there were four different players winning the Grand Slams: Li Na (Australian Open), Maria Sharapova (French Open), Petra Kvitova (Wimbledon), Serena Williams (US Open). Though Williams ended the year with seven titles, more than anyone else, it was not all her reign that year. She was challenged and beaten by the rest before she seemed to have found her impressive form. That US Open win signalled the beginning of her Serena Slam.
In 2015, it was an unstoppable Williams who swept the first three majors of the year completing her second Serena Slam. Players have tried to mount a challenge but Williams has simply been too strong. At 34 years of age, to be at the level she is has been an incredible achievement. Yet there are people who think she is not the greatest of all time because she does not face the kind of competition players like Chris Evert or Martina Navratilova had. Again the talks of WTA lacking competition resurfaced even though Williams fell shy of completing the calendar slam.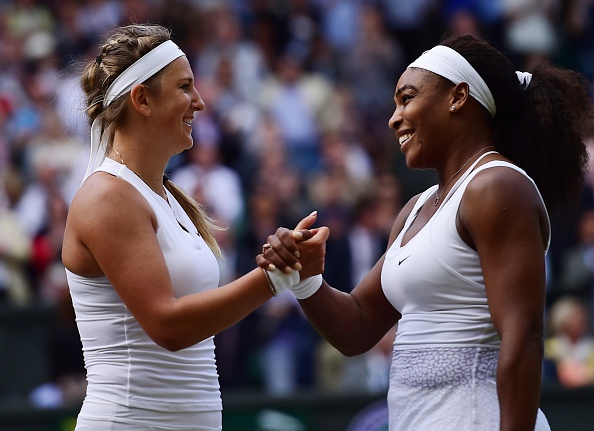 With the exception of sister Venus Williams, Azarenka has been the only person to have won more times (Alizé Cornet comes close) against Serena than any other current player. That is largely due to the kind of game Azarenka plays.
Azarenka's game
Possibly one of the best returners on tour right now, she is able to return more balls than the average player. She never gives opponents much room and is quick to pounce on short second serves. Being a perfectionist, she gets frustrated with every error she makes hence spurring her to play as clean as possible. Plus she is fearless, she does not care who is on the other side of the net, but just focuses on her own game and her approach. She takes the game to the top players. Being naturally competitive, she makes the sport competitive.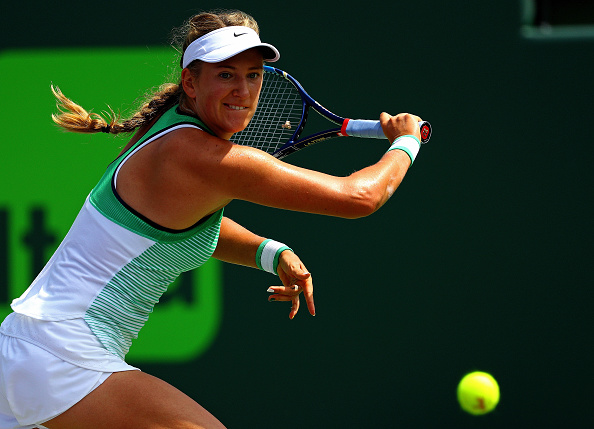 And she seems to bring out the best in players she competes with, not just Williams. She did that with Angelique Kerber when they played the titanic 2015 US Open match then. Even Williams had mentioned Azarenka pushes her to be play her best. And this year on her rise back to the top five, Azarenka has had some great matches against the top players.
Her resurgence and impact on WTA
After a fruitful off-season, the Belarusian started this year with a nine match winning streak capturing the Brisbane title in the process. That streak was halted when she met Kerber in the Australian Open quarterfinals. Kerber who had not defeated Azarenka in any of their six previous meetings put up a fearless performance to overcome the Belarusian for her first win. In a way that might have been the confidence Kerber needed as she went on to sensationally defeat Williams for her first maiden Grand Slam.
It was looking like Azarenka was making these players play their best tennis. Samantha Stosur and Karolina Pliskova each took a set off the Belarusian in their respective matches at Indian Wells. That only spurred Azarenka to up her level to defeat them en route to her final showdown with Williams. Williams was the favorite but Azarenka was fast showing she was back to her very best. Despite having only three wins against the American, Azarenka tested the world number one and went on to capture the title.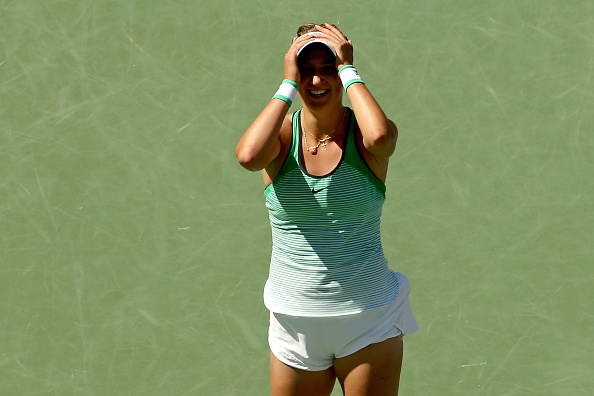 With the Belarusian back in the mix, WTA indeed looks more competitive as she constantly challenges players. In Miami, she was given a stern test by Garbiñe Muguruza whom she eventually overcame in two tight sets. And then she had another blockbuster clash with Kerber, and this time she got the revenge outlasting the German in their semifinal battle. A resurgent Azarenka went on to complete the Sunshine Double and sealed her place in the top five.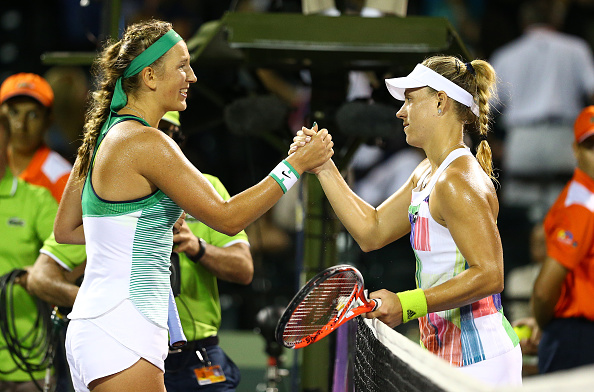 One thing is clear, whether she is winning or losing matches, she has provided the spark WTA perhaps lacked with the dominance of Williams. People may argue Williams has not been the same since the US Open lost last year, which is why the rest of the players are able to get wins off her. However, Williams still remains the world number one for a reason. And take nothing away from the Belarusian's competitiveness and there's no doubt she will continue to inspire players to play their best.