 Juan Martin del Potro has been training to prepare for his first matches on the clay courts since his comeback. And during one of those such sessions in Buenos Aires, he recorded a heartfelt video thanking his friends and sent it to them via Whatsapp.
The message to his friends
In the video, del Potro started off by saying how sometimes it gets difficult when there is no around to motivate him. "You stay alone in the gym, there is no one. It rains cats and dogs in Buenos Aires, the urge to practice and to wake up is very less, having no one who motivates you or who accompanies you makes everything more difficult," said the Argentine.
However, he went on to add that no matter how hard it gets, he is where he wants to be and it would not have been possible without their support. "But the pride and love is much stronger, and I am here thanks you, you who are my friends and who (have) always stayed with me when I was feeling very bad. Now all the effort (is made) so that you can enjoy watching me playing and so that we stick more together in order that I am happier on court. I send you a hug and that everyone gives everything he has," finished a grateful del Potro.
The short and sweet video showed not only the gentle side, but also the fighting side to del Potro; That he is willing himself everyday not just for himself but for the people who cared for him and who motivated him when he was doubting himself on his long road to recovery.
Next for del Potro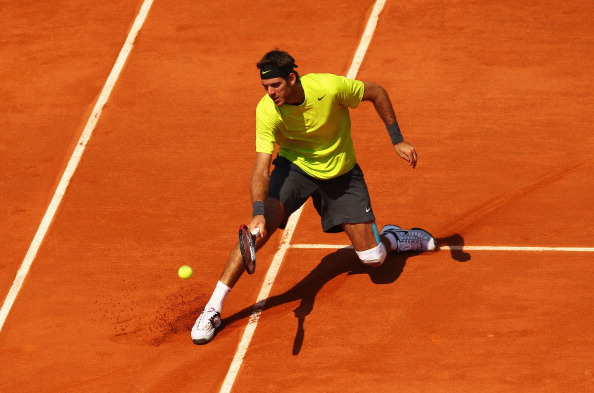 The gentle giant will play his first clay court tournament since the long injury layoff starting in Munich next week. After Munich, he will compete at the Mutua Madrid Open.