 Gael Monfils is satisfied with his performance at the Monte-Carlo Rolex Masters against Rafael Nadal, but he does have regrets about the start of the third set, which he lost 6-0 and felt that he could have played much better than he did.
Gael Monfils on conditions in final
In a press conference, Rafael Nadal said the heavy conditions during the final did not help him, and in some ways it was the same for Monfils: "What was lacking? Well, a few details. Today it was cloudy and it was more difficult to serve hard. I knew this would mean more rallies for his benefit, which means I would have fewer free points with my serve. When you play Rafa on clay, and you have to play rallies, it is more difficult physically. In a way, it didn't help me. But in another way, it did help me."
"Free points on my serve would have helped me because mentally having first serves going in, would encourage me. He was returning very well today so it was tougher for me. In the second game of the third set I got broken, I was a bit nervous because I often have trouble beginning the sets. I'm watching the opponent."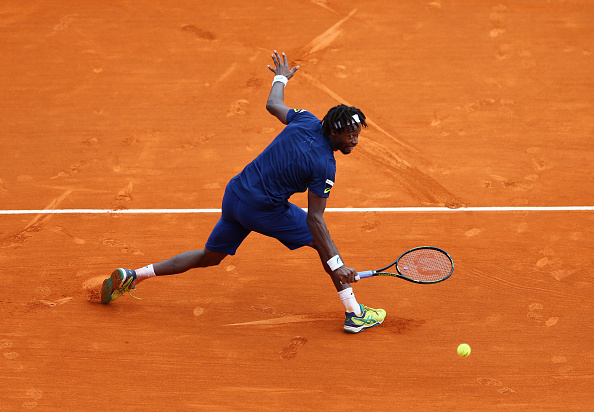 The Frenchman also went on to say, "He was playing well. But I thought, Okay, physically you're a bit tired. But I knew I had the resources for pushing him a bit more. From that moment on, I believe he played with more intensity. He changed his game plan a little. So maybe the 5 or 10 percent that I didn't have anymore made it tough for me."
"He was playing more to my forehand because he was feeling my movements were not as good, and I had trouble putting the ball cross-court. He was playing shorter. On three-Love, he converted his break, played well. After that, he was really confident. I could see that he was controlling the game. The match point says it all. I knew he was confident. He's a great champion. He put more into it in the right moments."
Monfils motivated
This year, Gael Monfils has been motivated more than ever and he has already focused to play well in his next clay tournaments and the 29-year old said, "I'm taking those matches under my belt. I'm drawing the lessons. I'm continuing to learn. In two weeks I'm hoping to be better. In three weeks, too, and be better for the French Open, I'm not thinking about the French Open right now. As I've always said, I want to continue improving and winning a title. I want to win a big title. A big title could have been here already."
"I'm far, but I'm not that far. I'm going to practice well because I want to go to Madrid being ready for all that. And in Rome, too. After that, the French Open is a dream. It's my dream. To go into the tournament feeling good physically, mentally, having won matches, maybe a title. Other players are very tough, but we will succeed, we believe, and we are never going to let go."