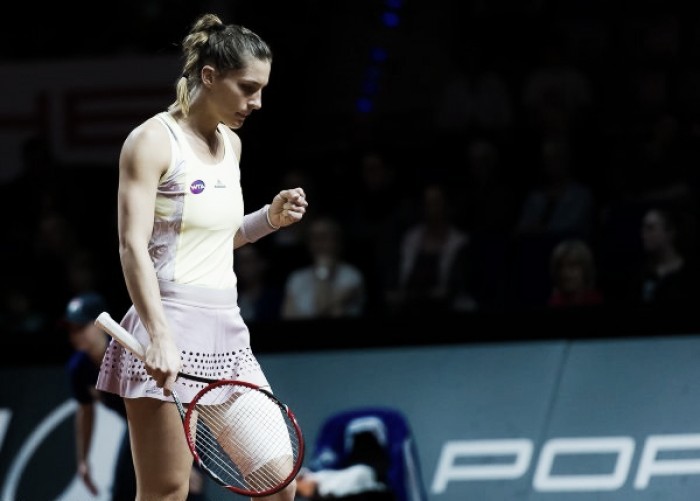 Andrea Petkovic took to centre court for her first round match against Kristina Mladenovic. The German held a perfect 3-0 advantage against Mladenovic with the Frenchwoman looking for her first win and to avoid another early round exit. Mladenovic was made to wait for the win though as Petkovic improved her head-to-head record to 4-0 despite fightback from the Frenchwoman in the second set.
Sluggish Mladenovic allows Petkovic to take control
The match started off with both players holding serve comfortably. Petkovic got her first chance after a stray backhand from Mladenovic in the fourth game. After the Frenchwoman saved it, Petkovic got another opportunity and this time she capitalized for a 3-1 lead. The German was looking more in control as she consolidated the break.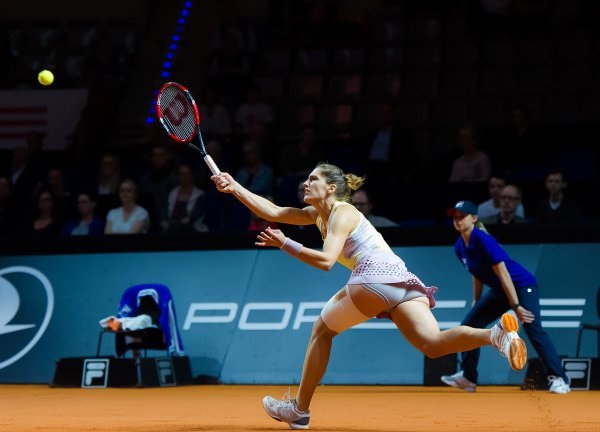 A failed drop shot attempt in the following game handed Petkovic the chance to get the double break. Mladenovic though hung on to hold for 2-4. Petkovic held for 5-2 and before going on to wrap up the set 6-2 after a sloppy game by the Frenchwoman.
Topsy turvy set before Petkovic piles on the pressure
Mladenovic regrouped and found herself with double break opportunity right at the beginning of the second set. Petkovic could only save one of them before sending her next forehand wide to allow the Frenchwoman to break her serve for the first time. Petkovic however was the more aggressive of the two and got break back point immediately after some big forehands and she converted to level 1-1.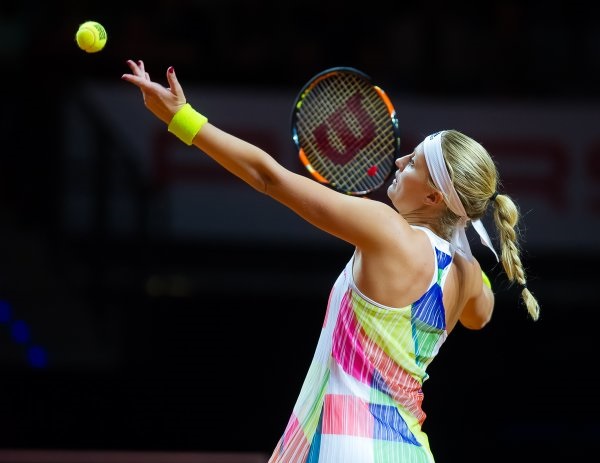 Chances continued as Mladenovic did well to pull Petkovic wide before finishing with a forehand winner for break point. The German was able to shut down the chance but went down a break again after an error. The 'break fest' continued as Petkovic broke for 2-2. She then held her own game to stop the breaks and go in front for the first time.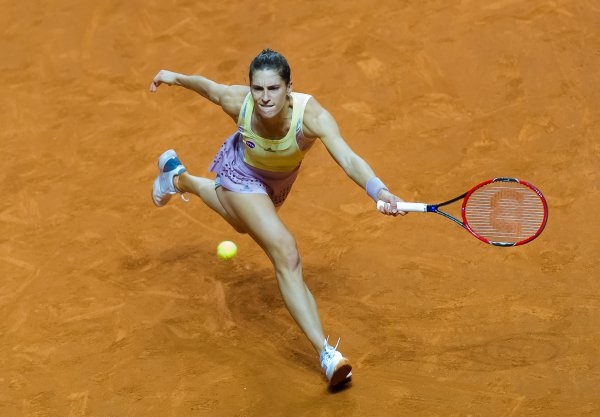 Mladenovic too held her serve to keep herself in touch at 3-3. She seemed to have found her groove, but let slip another couple of break points in the seventh game as Petkovic edged 4-3 on serve. As both players held their serve, it was Mladenovic who was serving to stay in the match trailing 4-5. The Frenchwoman was put under pressure as Petkovic got herself match point. In the end the match ended on a double fault as Petkovic sealed a 6-2, 6-4 victory.
Match by the numbers
Mladenovic hit six double faults in an overall poor serving game. Petkovic was slightly better as she got in more of her first serves at 71 percent compared to the Frenchwoman's 62.
The German also had a positive winners-errors ratio while Mladenovic fired more errors than winners.
Though the Frenchwoman was more efficient at the net, winning 13 out of 17 points, she was not her best at converting break points. Mladenovic only managed to break twice in six opportunities created. Petkovic on the other hand capitalized five times.