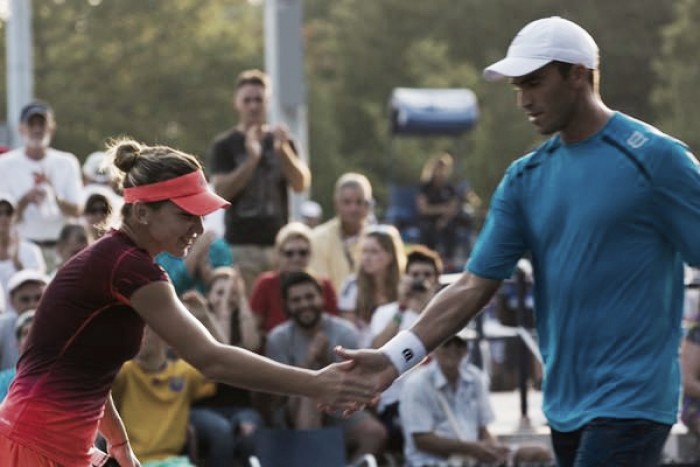 The two have been talking to play together at the Rio Olympics since last year, but in order for them to have a chance at the gold medal, they need to train and play together more. That is why, at the US Open last year they partnered and played mixed doubles. They managed to get past the Spaniards Arantxa Parra Santonja and David Marrero, 6-1, 6-2, and number eight seed Julia Goerges and Nenand Zimonjic 6-2, 7-5. In the quarterfinals they were supposed to meet the Martina Hingis and Leander Paes pair, but Simona Halep chose to retire from the doubles after her grueling battle against Sabine Lisicki, as she was going to play in singles against Victoria Azarenka the next day.
Simona Halep and Horia Tecău have known each other for a long time
Simona Halep and Horia Tecău know each other since they were kids, and having grown in the same home town, Constanța, it is easier for them to connect on the court faster than it would normally take. "She doesn't play doubles so much, but she is a good player and every time I tell her to hit the ball down the line or to make an interception she is doing it very well (…) the more we play mixed doubles, our team becomes stronger, because I like the chemistry that I have with her on the court. We're friends, we know each other since we were kids in sports school in Constanta and now we have managed to play at the US Open and even to play mixed doubles together. It is a nice experience for us and I'm glad we can bring fans to our matches." This is what Tecău said last year at the US Open after their latest success.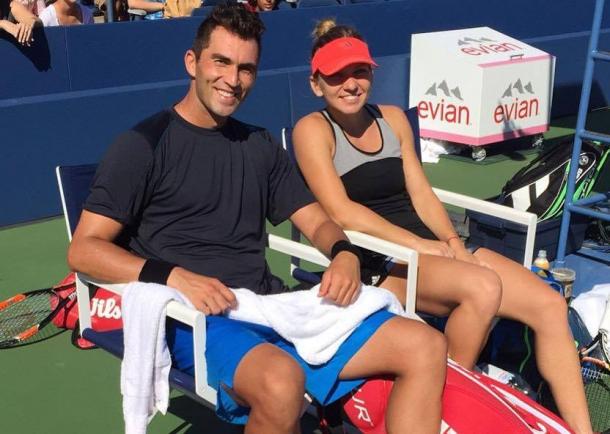 Roland Garros will be a preparation tournament for the two
Currently, Horia Tecău is playing doubles at the Bucharest Open alongside Florin Mergea, also as preparation for doubles for Rio, where he and Mergea think they have a good chance to win a medal. Their partners, Rohan Bopanna and Jean-Julien Rojer, are playing together in Barcelona while the Romanians are trying to get some matches under their belts as they plan to make a good impression at the Olympics. Before their match, the two were invited to an interview by treizecizero.ro, to speak about their current season, about their partnerships and their goals for the rest of the season.
"At Roland Garros we will play together (Simona Halep and I) – we are not going to use a Grand Slam as a training, but every match that we will play together will help us to understand each other - because we don't have such a great experience together, we played only two matches together. We have some strategies to work on and any match played together matters. I do not think we will have to physically train together, but that tournament will be a good test for us," Horia Tecau said on the future tournament he and Halep will play at.
The plans of these two are big, and playing together at Wimbledon might be part of their plans too depending on how their partnership will evolve and on their performances as well. In March, Simona Halep was hinting on the fact that she will play at Roland Garros alongside Horia Tecău and that they had not decided yet if Wimbledon is part of their plans, but there is a big probability they will do so as they want a good result in Rio.