 Just this January, Angelique Kerber accomplished two of every professional tennis players' dreams: she won a Grand Slam title, and she beat Serena Williams to earn this championship. Since then, the number-three ranked German has hit a slight rough patch, as is normal at this level following such a monumental win. Yet, between the time she lifted her Australian Open trophy to the beginning of the Miami Open, she had managed to win just one match. Moreover, her sole victory over the course of this two-month span came in a Fed Cup match, which is an event that does not contribute points towards a player's ranking.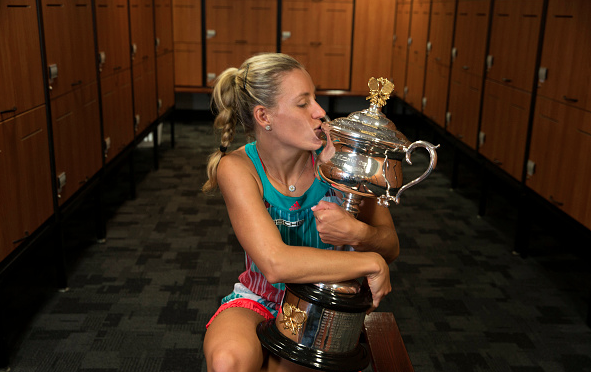 Though the twenty-eight-year-old is currently in the midst of a post-win slump, she has returned to Europe as the second seed and the defending champion at this week's Porsche Tennis Grand Prix. Stuttgart is an event where Kerber has seen great success, and she currently holding herself to this high standard of play. Today, she captured a decisive win over Carla Suarez Navarro for a spot in the semifinals. The number seven-ranked Petra Kvitova awaits her tomorrow.
A player who has given Kerber trouble in the past, Kvitova leads their head-to-head in matchups 4-3. While five out of their seven past meetings have come in the form of three-set encounters, Kerber was able to secure a two-set win at the WTA Finals in the players' most recent meeting. Certainly, this triumph will serve as a confidence booster for Kerber heading into the match tomorrow, especially considering that the Czech emerged victorious the last three times. If she is able to continue her stellar run here, Kerber will help to distance herself from being viewed as a "one-Slam wonder."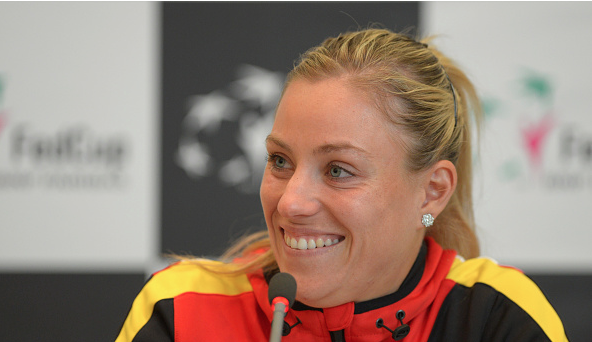 Despite this recent series of setbacks, Kerber's self-belief has not faltered. In discussing her goals for the remainder of the season, she stated, "I am motivated to win more big tournaments…I already feel important, I do not look where I am every week. When the moment comes, the number one ranking comes." She also spoke about her aspirations for the Olympics, noting, "It could be my year. But it does not mean the other three Slams are less important…but it's clear: I would like to be number one, that's my goal."
Undoubtedly, if the German is able to maintain a clear focus, a positive mindset, and an incredible work ethic, she will continue to establish herself as a serious threat to the other players on Tour.