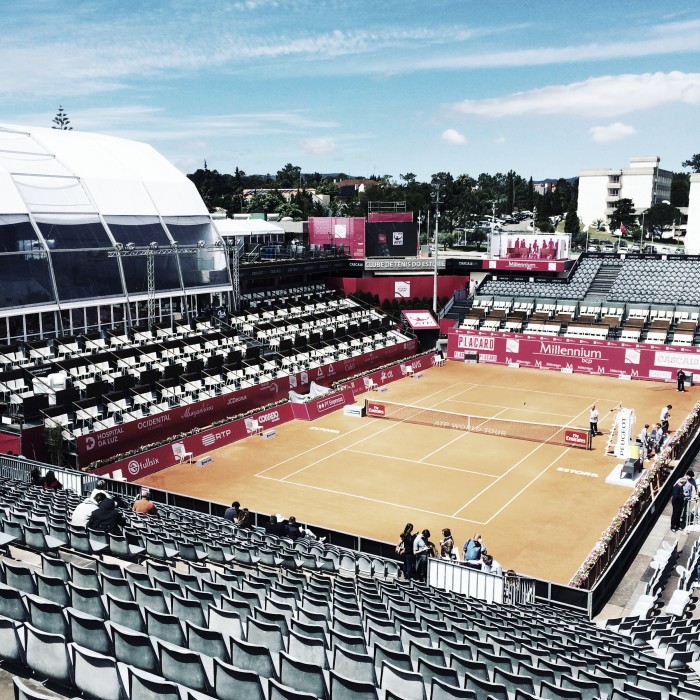 The first day of the Millennium Estoril Open 2016 started at 12 p.m GMT with matches from the qualifying. The qualifying draw has some well known names like: Albert Montañes, Edouard Roger-Vasselin and Elias Ymer (who belongs in the ATP NextGen).
Centre Court (Court Millennium)
In the first match of the day on Centre Court, Roger-Vasselin faced Marco Trungelliti and was forced to retire from the match due to a injury when the match was leveled at one set all.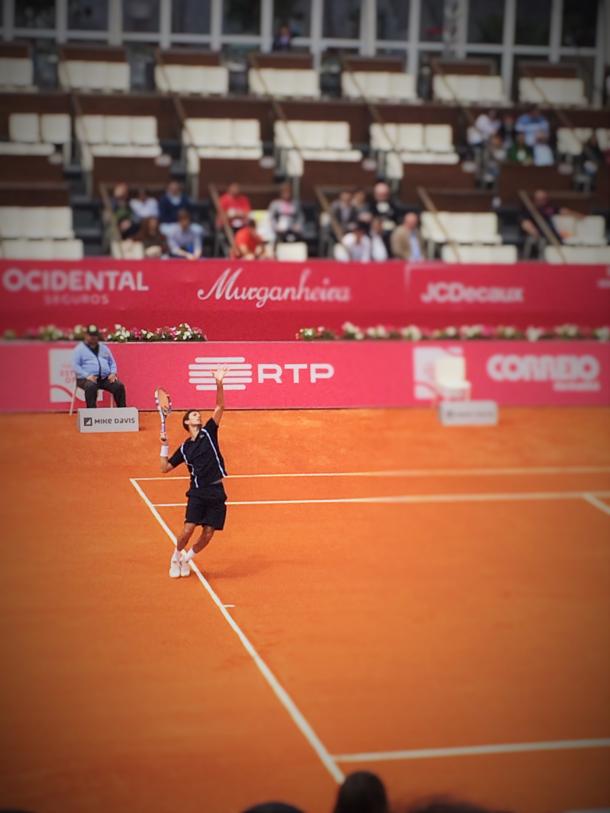 The second match of the day on this court was played between the local wilcard, João Domingues, and the world number 146, Franko Skugor. It was a really tough match for both but the croatian won the battle 6-1 2-6 7-6 (6) in two hours of play.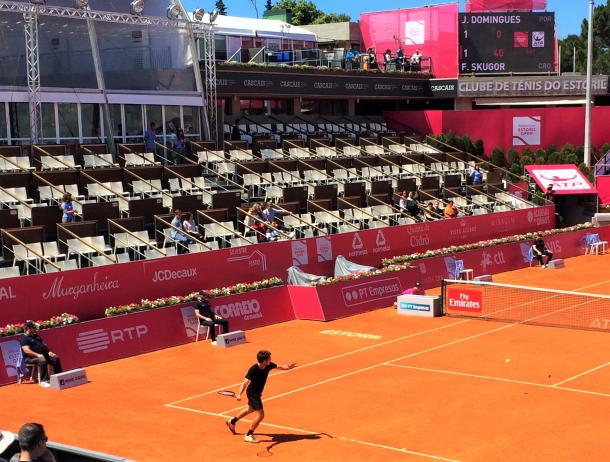 The last match of the day on the main court, named Court Millennium, was decided between the ATP NextGen star, Elias Ymer, and former ATP top 60 player, Rui Machado. The teen star prevailed in three sets 6-1, 5-7, 6-1
Second Court (Court Cascais)
On the second court, named Court Cascais, the day began with the match between Farrukh Dustov and Kenny De Schepper with the uzbek winning in three sets 6-3, 1-6, 7-5. At the end of this match, the play was suspended on this court due to irregularity of the ground. The court is receiving treatment and it will not be used for sunday's matches.
Court 3
Stephane Robert faced Alexandre Sidorenko on the first match of the third court. Stephane Robert won the match 7-5, 7-6(4).
The second match was played by Gerard Granollers and Andrea Arnaboldi with the victory falling to Arnaboldi's side by the score of 6-7(2), 6-3, 6-1.
Albert Montañes, two-time champion in Portugal, faced Salvatore Caruso on the last match of the day. The clay expert lost to the italian in three sets 6-3 4-6 6-4.
Court 6
The only match played on the Court 6 opposed Steven Diez and Luca Vanni. Steven won the match in straight sets 6-1, 6-2.
Tomorrow
Sunday on the Court Millennium the matches start at 12 p.m with Steven Diez facing Marco Trungelliti. Following this match, Elias Ymer will face Franko Skugor for a place in the main draw.
On the Court 3, Stephane Robert is playing against Farruk Dustov and Salvatore Caruso is playing Andrea Arnaboldi.