 After a couple of trouble days with Jo-Wilfried Tsonga (ranked 7th on ATP), Tommy Robredo, Gilles Muller and Dmitry Tursunov announcing their withdrawal from the tournament, the main draw is finally out.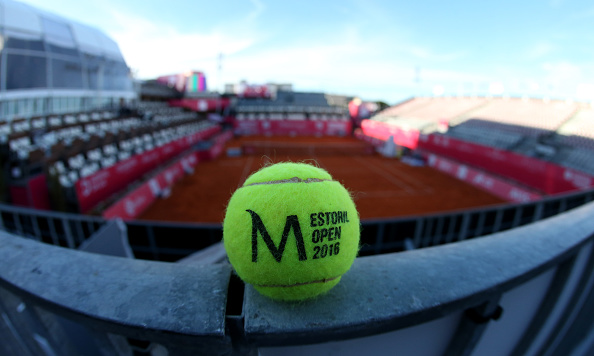 First Quarter
The first quarter of the draw has the seeds number one and eight, respectively: Gilles Simon and Pablo Carreno Busta. These are the top players on the first quarter but you should pay attention to at least two more players: Gastão Elias and Fernando Verdasco. These two last players are in good shape, Gastão Elias is playing a final on a clay tournament in the ATP Challenger Tor in Italy and has a quarterfinal this season in an ATP clay tournament in Sao Paulo and Fernando Verdasco is playing in the final of an ATP Tour clay tournament and has already defeated Rafael Nadal this season. I think Elias can cause damage against Gilles Simon as he almost defeated Thiem twice this year, one of them in clay.
Quarterfinal: Gastão Elias vs Pablo Carreno Busta
Semifinalist: Pablo Carreno Busta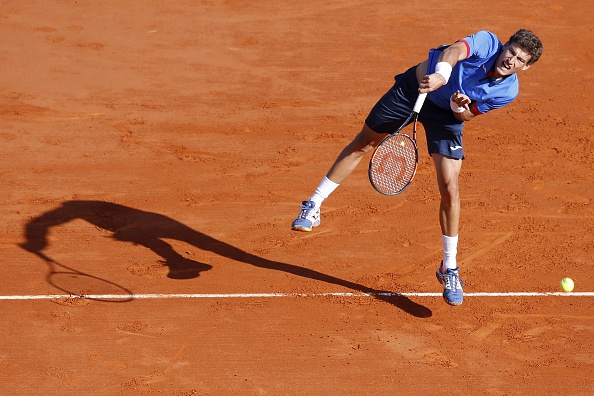 Second Quarter
This quarter has very good players on clay like Benoit Paire, Kyle Edmund and Guillermo Garcia Lopez. Kyle Edmund at the end of last season, pushed David Goffin to his limits playing a five set clay match against him in the Davis Cup final between Belgium and Great Britain, where the Brit's country won. Last year, he passed the qualifying of the French Open and got to the second round that he didn't play.
I guess this shows how well Kyle Edmund can play on clay. Benoit Paire was a semifinalist this year in Barcelona and he is in very good shape although I think that Edmund can defeat him due to Paire's irregularity. Guillermo Garcia-Lopez made the semifinals in Bucharest losing to Fernando Verdasco in three sets.
Quarterfinal: Kyle Edmund vs Guillermo Garcia-Lopez
Semifinalist: Guillermo Garcia-Lopez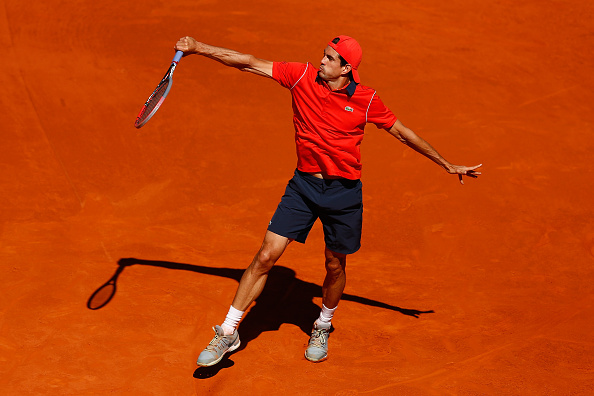 Third Quarter
The third quarter is featured by João Sousa and Leonardo Mayer but we can't forget that Nicolas Almagro is in this quarter. Leonardo Mayer and Nicolas Almagro are amazing players on clay, Sousa is good although he can be better on the faster courts. Leonardo Mayer plays against the local wildcard Pedro Sousa who recently played a three set match against Gastão Elias and this season has already won three ITF Futures titles on clay.
I know there's a big difference between ITF Pro Circuit and ATP World Tour tournaments but we can't forget that Pedro Sousa was already ranked 199 on ATP and his head-to-head that Mayer leads 2-0 but with tight victories. Nicolas Almagro has one of the best backhands on the tour but sometimes he can play some poor matches. He already made a final on clay this season losing in three tight sets to Dominic Thiem and pushed Rafael Nadal to the limit but he has some tough losses too. Frederico Silva is a former world number six in juniors and has already won the French Open and the US Open in juniors doubles partnering Kyle Edmund.
Quarterfinal: Leonardo Mayer vs João Sousa
Semifinalist: Leonardo Mayer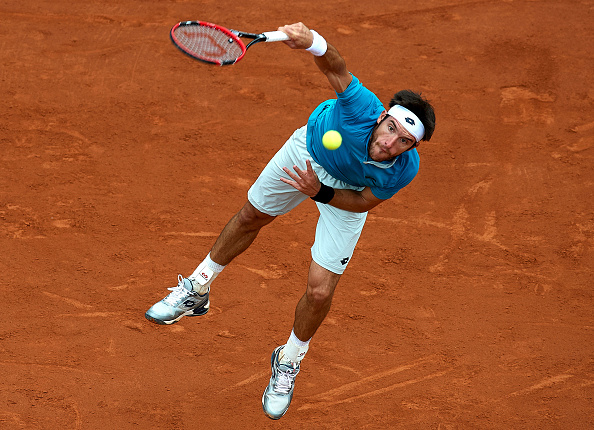 Fourth Quarter
The last quarter of the draw has a teen duel looming. The two ATP NextGen stars, Nick Kyrgios and Borna Coric are in the same quarter of the draw. The Australian is the second seed of the tournament and the Croatian is the sixth seed. Nick's first ATP Tour final was here in Estoril last year where he lost to Richard Gasquet.
Nick Kyrgios first title came this season in Marseille while Borna Coric doesn't have any title, just to finals that happened this year. The Croatian will face a qualifier in the first round and then he can face either Benjamin Becker or Rogerio Dutra Silva. Nick Kyrgios is waiting to know if he plays Daniel Munoz de la Nava or Inigo Cervantes.
Quarterfinal: Borna Coric vs Nick Kyrgios
Semifinalist: Nick Kyrgios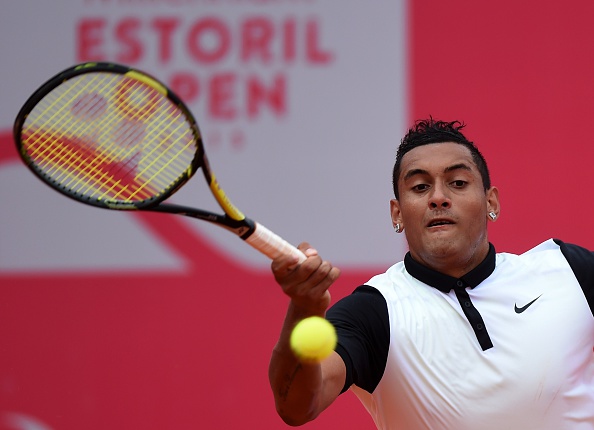 Semifinals: Nick Kyrgios defeats Leonardo Mayer
Guillermo Garcia Lopez defeats Pablo Carreno Busta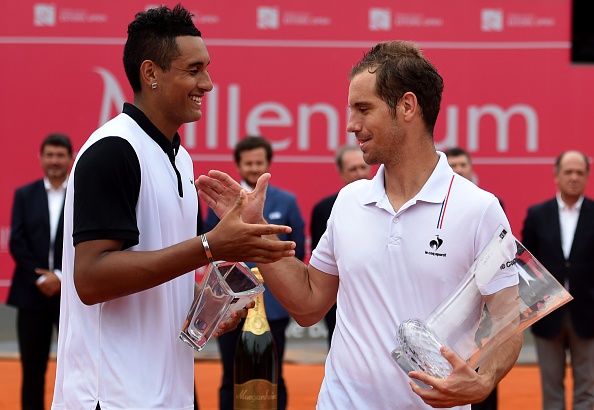 Final: Nick Kyrgios defeats Guillermo Garcia Lopez