 As 17-time Grand Slam champion Roger Federer continues on his road back from knee injury, the world number three spoke to Marca, a Spanish sports newspaper, about his recovery from his knee injury as well as his expectations moving forward. The Swiss Maestro discussed how he is recovering from the injury, noting that he is feeling better day-in-and-day-out, saying that he is "more careful with my movements now."
At 34-years old, no one knows quite how much longer the Swiss superstar will continue playing. If there is any indication, the father of four is still ranked third in the world and can still play at an incredibly high level. Don't expect an end in the near future. As Federer looks ahead, he told Marca that he has a specific goal in the coming weeks and months, as the 2016 Summer Olympics is quickly approaching.
Federer: I cannot hurt myself this summer; there is too much at stake
As the former world number one works himself back to his top-form, he knows, especially at 34-years old, that he needs to take the process nice and slow. As he noted, his knee injury was a freak accident; he didn't make any strange movements, proving that injury can strike at any moment. To this point, Federer described how he needs to remain healthy in order to have the chance to preform well.
"It's important for me to not hurt myself in the summer," Federer said. "From the French Open [which begins in late May] to September, I would like to feel well because there is much at stake, dreams to realize and titles to win. I do not want to play many events, but enough to feel competitive."
"After the operation, my mind feels like I have to arrive in full form at Roland Garros. I have to be able to play seven matches in two weeks, in best of five sets. Paris and Wimbledon are the closest goals; Rio is very far away. Monte Carlo was a good test for my knees."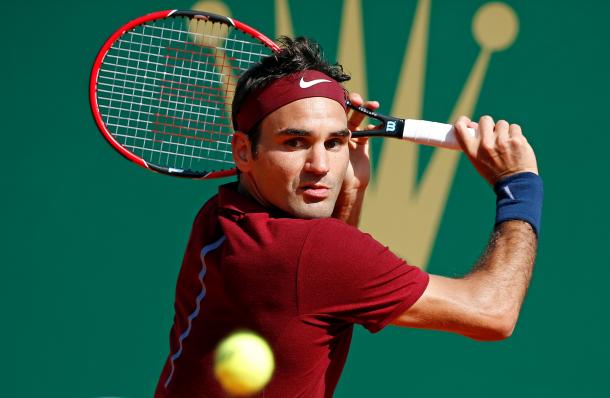 Swiss Maestro: "I feel ready to win a major again"
Federer has won a record 17 Grand Slam titles, cementing himself as, in my opinion, the greatest player of all time. However, his last major victory came four years ago in 2012 at Wimbledon, where he defeated Andy Murray in four sets.
Since then, he has appeared in three Grand Slam finals: 2014 and 2015 at Wimbledon, as well as in the 2015 U.S. Open final. All three times, Federer fell to world number one Novak Djokovic in four or five sets. Each time, Federer had his opportunities, but could not overcome the Serbian number one. However, Federer feels that he is ready once again to take home that coveted 18th Grand Slam trophy.
"I feel ready to win a Major again," Federer said. "I went close to winning in Wimbledon, at the US Open and at the Australian Open too. Honestly, I think I believe [that] I played at a great level in the last two seasons. I moved perfectly on the court. The new racket made by Wilson allowed me to hit my backhand strongly. The speed with serve is also higher with less effort."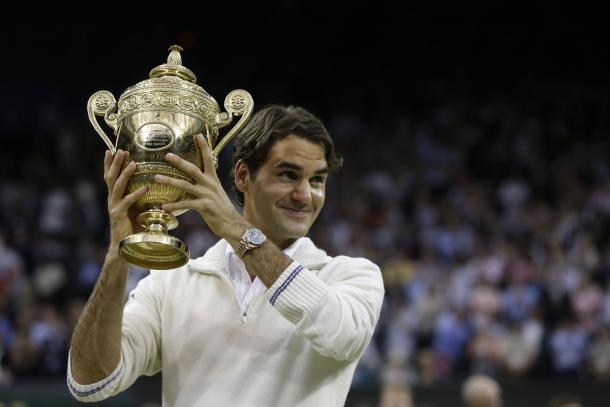 Federer's Olympics plans could include all three possible events
Federer plans to enter the men's singles competition at the 2016 Summer Olympics in Rio, as one would expect. He has fallen short of winning a gold metal in singles, however. In the 2012 Olympics in London, only weeks after defeating Murray in the Wimbledon finals, the current world number two got his revenge on the same Centre Court, defeating Federer to win the gold, as the Swiss number one claimed the silver.
The Swiss number one also plans to play mixed doubles with former world number one in singles and current world number one in doubles, Martina Hingis. Hingis, a five-time Grand Slam singles champion and a 12-time Grand Slam doubles champion, most recently won the women's doubles title at the 2016 Australian Open alongside her doubles partner and fellow world number one Sania Miraz of India.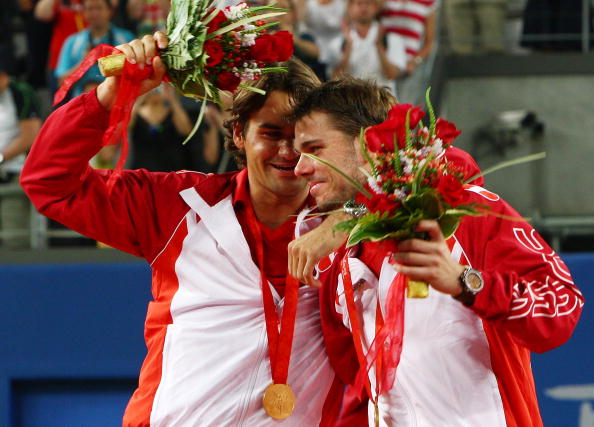 In 2008, Federer won the gold for Switzerland in men's doubles, alongside current world number four Stan Wawrinka, who is the defending champion at the French Open.
Federer said that he plans to contact Wawrinka and gage his interest in entering the men's doubles tournament at the Olympics once again this summer. In 2012, Federer and Wawrinka entered the event as the defending champions, however, they were defeated in the second round.
Swiss Maestro looks back to 2009 French Open victory
As the 2016 French Open is less than a month away, Federer looked back on that ground-breaking victory. Despite the fact that the Swiss Maestro is perhaps most known for his successes at Wimbledon, the world number three still cherishes his 2009 victory at the French Open, which completed his career Grand Slam, or winning each of the four Grand Slams at least once.
"It was incredible what I felt in 2009, the pressure, the emotion from the grounds," Federer said. "I was one point away from losing before the final, with Tommy Haas and [Juan Martín] del Potro."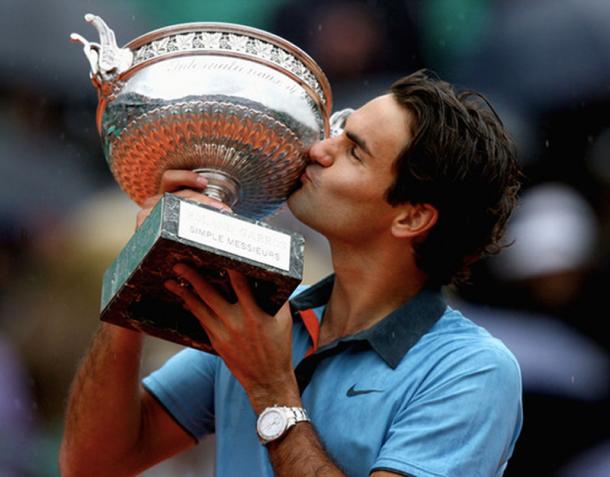 While discussing his chances in Paris this year, Federer said, "I do not think I have zero options to lift the trophy at the Roland Garros. I think if the draw is favorable, if I play well, I will have my chances."