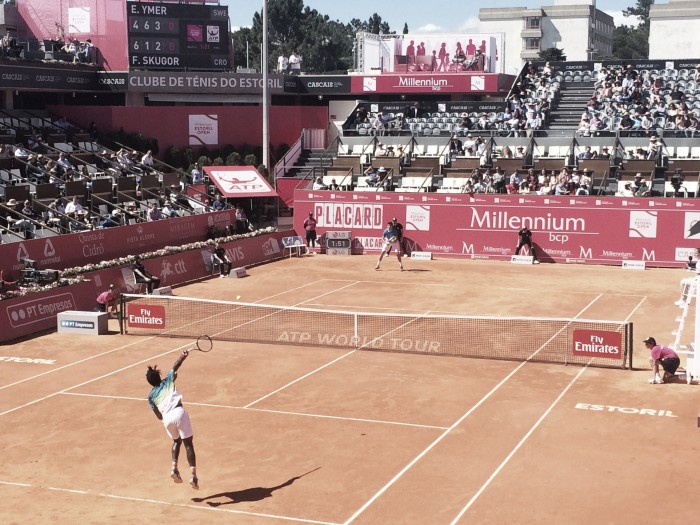 Only four matches were scheduled for today's action at the 2016 Millenium Estoril Open, so the tournament organizers decided to move the last match of the Court 3 to the main court in order to make the day longer. It was the last day of the qualifying draw here in Estoril and everything is prepared for tomorrow's main draw debut.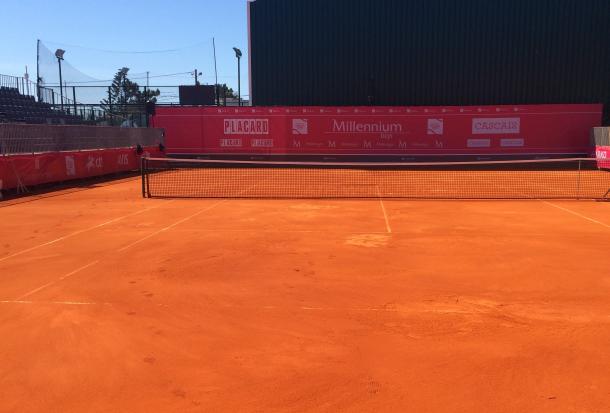 Court Millennium
The play on Centre Court started at 12 p.m. GMT with Steven Diez facing Marco Trungelliti. The Canadian, Diez, imposed himself in straight sets 6-3, 6-2 to book a place on the main draw.
Next to Steven Diez, it was Elias Ymer's turn to assure his presence on the main draw of Millennium Estoril Open. The swedish teen defeated Franko Skugor in a three-set battle 4-6, 6-1, 6-4. The crowd seemed to love Elias Ymer and were always cheering for him. This was undoubtedly the most highly-anticipated match of the day.
The last match of the day opposed two Italians: Salvatore Caruso and Andrea Arnaboldi. The final score was 4-6, 7-6(6), 6-3 with the victory going to Andrea Arnaboldi after saving two match points in the second set.
Court 3
As the Court Cascais (Court 2) was not ready for today's matches, the Court 3 was used to play the only match that didn't happen on the main court. This match was played by Stephane Robert and Farrukh Dustov with the French prevailing in three sets 3-6, 6-4, 6-1.
The qualifiers have been placed and Steven Diez will face Taro Daniel, Stephane Robert is going to face Thomas Fabbiano, Elias Ymer will try to defeat Paolo Lorenzi and Andrea Arnaboldi will fight on court against Borna Coric.
Tomorrow
The order of play for Monday, April 25th is out. Court Millennium will have three matches, all of them are singles matches and Court Cascais will feature three matches too but two of them are doubles matches.
Court Millennium (Monday)
The play starts at 1 p.m. GMT and the first match will oppose Leonardo Mayer, seventh seed, and Pedro Sousa, local wildcard. "He plays very well and the truth is that is ranking is tricky because he is a player that plays much better than his ranking indicates," Mayer said on Sousa. "It's going to be a very tough match, he is a local player and that is a motivation for him." About his shape and his tennis, Leonardo Mayer said that he is "playing well", he "likes to play here" and he is "happy" for tomorrow's match. Remember that Pedro Sousa forced a three set against Juan Martin Del Potro back in 2011 at the former Portuguese tournament, the Estoril Open in Oeiras.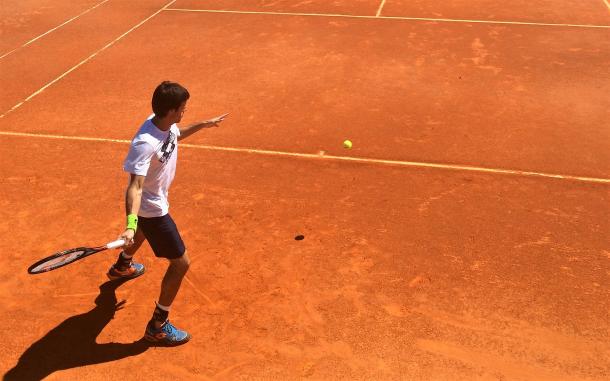 The second match on the main court is played between Nicolas Almagro, former top 10, and Frederico Silva, local wildcard like Pedro Sousa. This is their first meeting.
To close the day on Court Millennium Borna Coric will face Andrea Arnaboldi for a place on the second round. Borna Coric reached the quarterfinal here last season.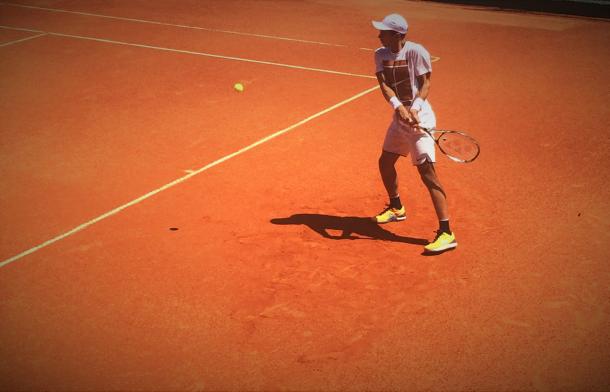 Court Cascais (Monday)
On Court Cascais, the day starts with a doubles match followed by a singles match between Thomas Fabbiano and Stephane Robert, followed by another double match to end proceedings.