 The Aegon Open, a grass tournament in Nottingham, today confirmed that Caroline Wozniacki and Heather Watson will be in action in the East Midlands of England this summer.
Wozniacki and Watson join Victoria Azarenka and Madison Keys, who were confirmed to be taking part earlier this season.
The Aegon Open will take place the week following the French Open, and will be the first of many grass tournaments during the build up to Wimbledon.
Wozniacki looking to find some form
2016 has been a pretty poor season for the Dane, suffering some early losses and struggling with injury, and she'll desperately be looking for form as she heads into the third major of the year.
Grass has been a mixed hunting ground for Wozniacki in the past. Wimbledon is the only major in which she has never made the quarterfinal, losing five times in the 4th round, though she has often done well at the Aegon International in Eastbourne, winning the title in 2009, showing she can be a danger in Nottingham this summer.
In a statement, the former world number one said, "I'm delighted to be playing the Aegon Open Nottingham this summer. I have heard some great things about the event and the courts there."
"The grass court season is one of my favorite times of the year and the British fans always make a great atmosphere. It will be exciting to play this event for the first time and discover a new city."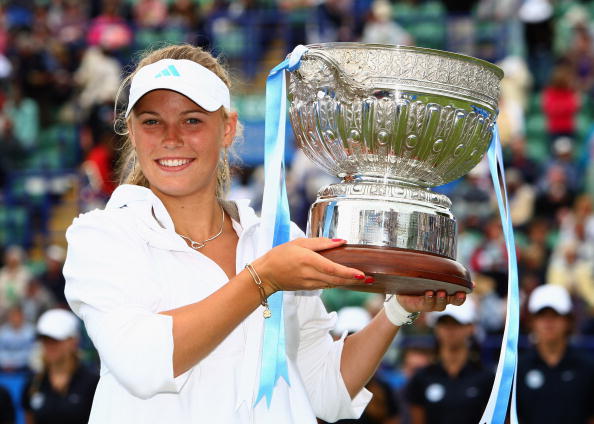 Watson looking to build on a good 2016
Former British number one Watson didn't get off to a great start this year, but has slowly built up a good season, winning the title in Monterrey.
Watson was set to play in Nottingham last year, but had to withdraw to injury. The Brit has had some success on grass in the past, recording some strong results in Eastbourne and famously pushing Serena Williams in the third round of Wimbledon last year. She'll also benefit from the support of her home crowd at Nottingham and throughout the grass season.
Watson also released a statement, which read, "Playing tennis in front of home fans is one of the best experiences in the game and I had some incredible moments on grass last year and want to do even better in 2016."
Several more names are set to join the tournament over the coming weeks.