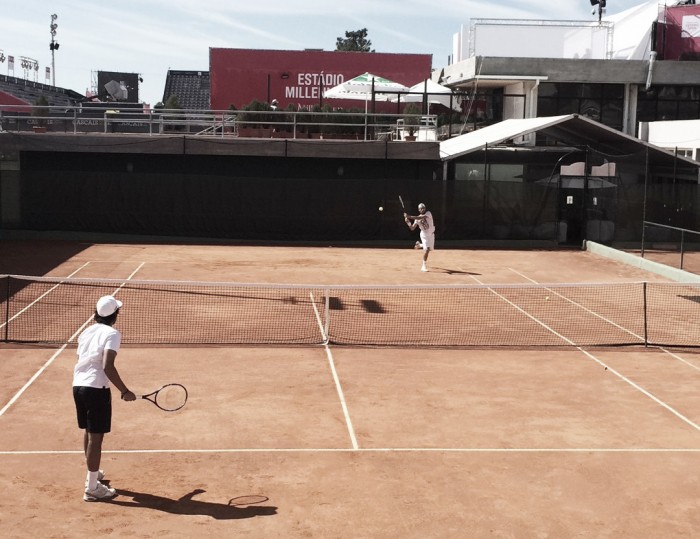 On Monday, VAVEL talked to the coach of the fourth seed of the Millennium Estoril Open and the world number 34, João Sousa. He is the youngest coach to have an athlete in the ATP top 100 ranking and the first Portuguese member of the ATP Coaches. Frederico Marques and João started working with each other in October 2011.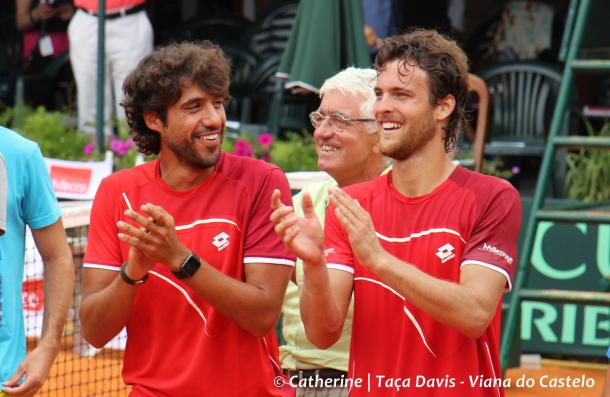 VAVEL/PEDRO CUNHA (VPC): How do you feel about being João Sousa's coach regarding that nowadays he is so well-known?
Frederico Marques (FM): For me it's a pleasure, I work every day with the ambition of being better and better and I hope that one day João can be better than he is now. I hope that 30 is just for now, that he can reach the 20 and why not better? And if it's not with João, I have always the ambition of being among the best, the best coaches, the best players, and that's it, I feel happy at the moment but I don't feel fulfilled, I want more.
VPC: Do you feel that in the future you'll have the need to coach other player or do you imagine yourself coaching João for a few more time?
FM: Of course I imagine myself with João, we have an annual contract and we'll wait until the end of 2016, until November, December, and when that time comes we discuss and talk to see if he is happy, if I'm happy and if we accomplished our goals or not and we trace our goals to 2017 if we stay together. At the moment I'm a hundred percent with João, as a friend, as a coach, as a traveling companion but if at the end of the year he thinks that he needs a new ambient or a new working method he follows his path and I follow mine.
VPC: No matter what happens you are going to be good friends like you are now, right?
FM: Yes, for sure! One thing is our friendship, there are two Fredericos and two Joãos, I mean, there's the friendship but there's the respect as a coach and a player but we had so many triumphs together that there's no reason to split.
VPC: As you're going to be a father, are you going to leave João alone for a few weeks when that happens? You don´t have it planned yet? What are you thinking to do?
FM: No, no. I'm a hundred percent with João.
VPC: Like a son right?
FM: Yes! Exactly! It's a son. I spend more time with him than with my girlfriend and my family. I'm a hundred percent focused on him and I try to study and improve every day in order to make him a better person and a better athlete and tennis player. I did not think about it yet but João is a big priority right now and I'll have to think about it when my son comes, I hope he comes healthy, that's the most important, and when you want something, you can do it. My girlfriend will have to travel with me more often and with the baby. As I use to joke, we'll have a new member on the team, maybe to clap and to support João we'll have to wait a few months or years but nothing will change.
VPC: Do you think is there something that needs to be changed on João's tennis for him to come back to the winning way?
FM: No. He needs to continue working, like he is working now. We had some less good times on the indoor season.
VPC: It happens to all the players.
FM: Yes, life is a cycle, there are good moments and bad moments we can see that on the great athletes. We can see that in football, in Portugal we talk a lot about football and Messi has some better years, Ronaldo has some good moments, some bad moments, what matters is to continue the hard work and to remember how do we had those victories, analyzing what was done in that time when there were so many victories and try to work on that way and improve.
VPC: What are the goals until the end of the season?
FM: Be better because when we are better, when there's a better level, when there's a better ball speed, a better serve, a better forehand, a better backhand, the good results start showing up so we are going to continue to work on that dynamic. We started the year on a good way, February and March were not that good as we were expecting but the year is long so it's a question of proceed the hard work.