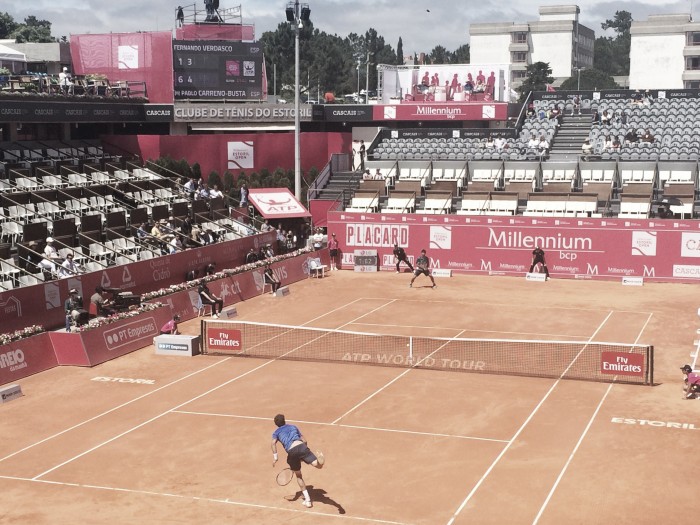 To start the day on Court Millennium, Pablo Carreno Busta and Fernando Verdasco step the court to fight for a place on the second round.
Easy first set to the younger Spanish
Pablo Carreno Busta started the first set very well, imposing his tennis and and taking the lead 3-0. Fernando Verdasco didn't seem to want to play, he was very stopped on court, probably yet recovering from his title run last week in Bucharest. On a quick set, Pablo Carreno Busta took it by the score of 6-1.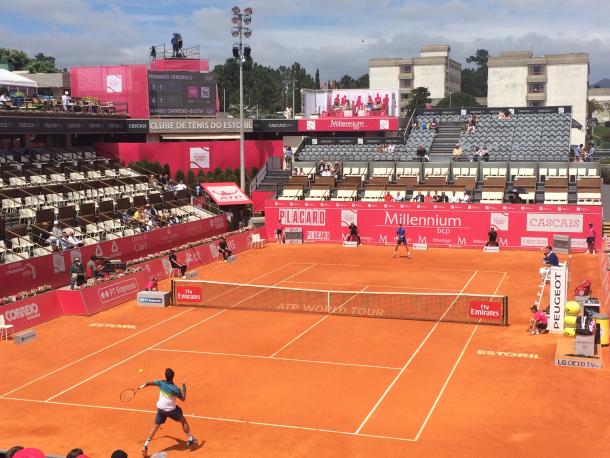 Second set more disputed but falling to Carreno Busta's side
In the second set, Fernando Verdasco started moving better while aiming for the lines. The experienced Spanish started to put the balls in and going for the point. He started the set at service and saved a couple of breakpoints before holding his serve. Pablo Carreno Busta was very confident on his serve though and held at love to level the set at one game all.
Fernando Verdasco was playing better and saved a breakpoint once again to hold his serve. At 1-2, Carreno Busta was serving and Verdasco pushed him to his limits and had a chance to break but Carreno Busta was stronger and won that service game. Pablo Carreno Busta broke Verdasco's serve to be up a break 3-2 on the second set.
Verdasco kept trying to comeback but Pablo was to strong for his compatriot and took the lead 5-3. The older Spanish had to serve to stay in the match but Carreno Busta took the break and the match. Pablo Carreno Busta defeated the ATP Bucharest champion, Fernando Verdasco 6-1, 6-3.
Post-match statements
About the match, Fernando Verdasco said, "It's difficult to play against a good player like Pablo when you're not a hundred percent ready, when you're not in perfect conditions." He also said that he tried to "play although the Bucharest final had been rescheduled but the feelings were not the expected."
Pablo Carreno Busta that when he plays against Spanish players it is a "special match." "I'm so happy with this victory. I know it was a tough match, at the beginning I played very good, I felt very comfortable in court and maybe he is a little bit tired because he played the final on Monday in Bucharest. Fernando is one of the best Spanish players. For me is one of the examples to continue my career." About the next round against Taro Daniel he said that in Portugal he "always plays very good" and remembered the time when he made the semifinals twice, in Portugal.
Next
Pablo Carreno Busta will face Taro Daniel for a place in the quarterfinals. The Spanish leads their head to head 6-0.
Fernando Verdasco will play Mutua Madrid Open as a wildcard.