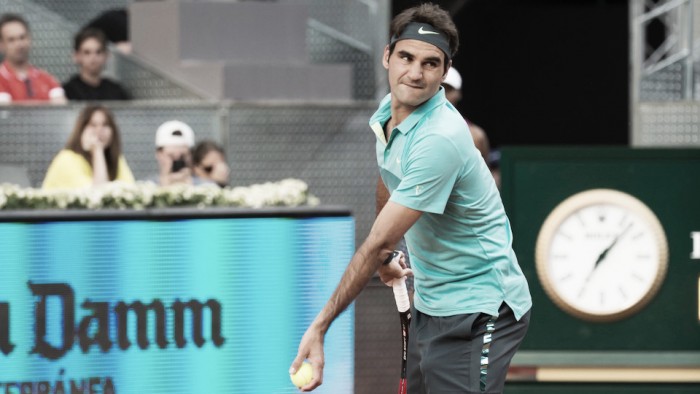 After falling in the quarterfinals of the 2016 Monte-Carlo Rolex Masters a few weeks ago, world number three and 17-time Grand Slam champion Roger Federer has decided to enter the 2016 Mutua Madrid Open next week. The tournament's official Twitter account confirmed the news on Thursday.
Following his loss in Monte Carlo, which was his first tournament back from knee surgery in late January, Federer hinted that he could play in Madrid and Rome, but had not decided. Evidently, after a few weeks of practice, the Swiss Maestro has decided to head to Madrid for another clay court event before the 2016 French Open. The 2016 Mutua Madrid Open runs from April 29th until May 8th, with the main draw beginning on May 1st.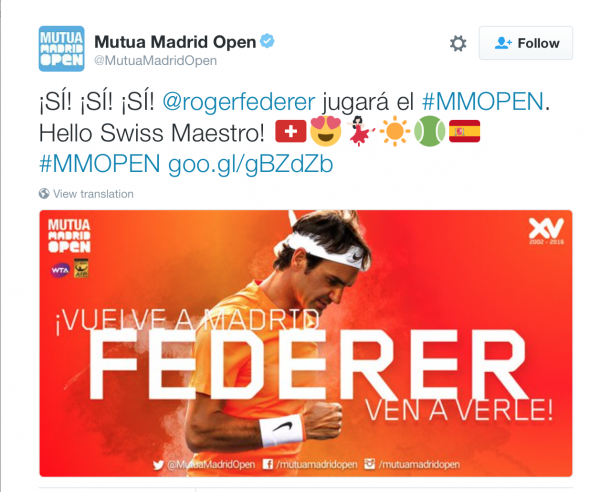 Federer adds another clay court event to his schedule
Following his knee surgery in late January to repair a torn meniscus, Federer had been working his way back to health for a few months before he made his return in Monte Carlo at the beginning of April. He played very well throughout the tournament, proving that his knee had recovered well.
He admitted after his tough three-set loss to Jo-Wilfried Tsonga that he was extremely happy with how his knee held up, and he was looking forward to the weeks ahead.
When his schedule was first released, the 17-time Grand Slam champion was expected to not play any clay-court events leading up the Roland Garros; however, his knee injury shifted his plans, as he was forced to miss four tournaments, including the 2016 BNP Paribas Open in Indian Wells as well as the 2016 Miami Open, where he was forced to withdraw due to a stomach virus.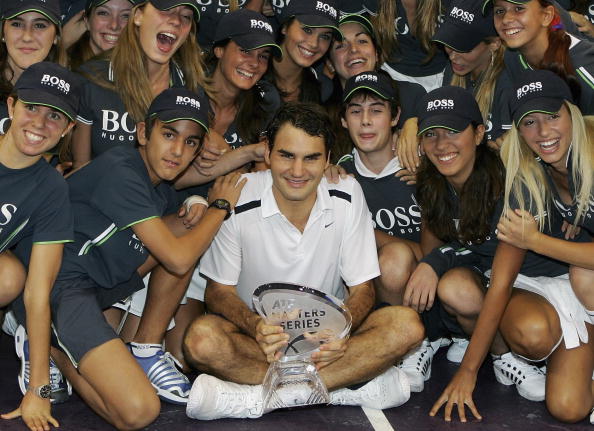 Swiss Maestro is a three-time champion in Madrid
Unlike in Monte Carlo, where the 34-year old has never been victorious, Federer has held up the trophy three times in Madrid over his career. His first victory came in 2006, as he defeated Fernando González 7-5, 6-1, 6-0. In 2009, Federer bested the king-of-clay, Rafael Nadal, in the finals 6-4, 6-4, before going on to win his first French Open title a few weeks later.
The Fed-Express claimed his third title at the Masters 1000 Series event in 2012, defeating Tomas Berdych in three sets. That year, the tournament was famously played on blue clay, to the dismay of many top players, however it clearly did not affect the Swiss number one.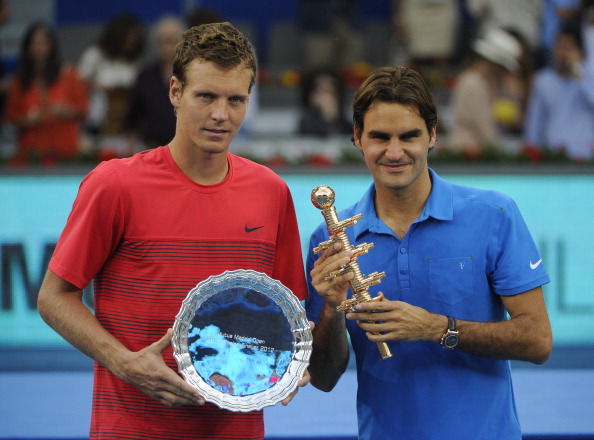 Tournament Director welcomes Federer's entrance
The director of the Mutua Madrid Open, Manolo Santana, released a statement welcoming the Swiss number one back to Madrid.
"Federer is one of the best players in history and Madrid is a special place for him," Santana said. "We are delighted to have him back in the Caja Mágica. In addition, he is one of the fans' favorites because of everything he has achieved in his career. We will be welcoming him with open arms".
This year, Federer will be joined by a star-studded field, including 2011 champion and top-seeded Novak Djokovic, four-time champion Rafael Nadal, 2015 champion Andy Murray, reigning French Open champion Stan Wawrinka, as well as the rest of the top players of the ATP World Tour.
The Fed-Express will look to add yet another title to his 88-career titles next week when he takes to the red clay in Spain.