 Roberto Bautista Agut, ranked number 17 in the world, is looking forward to the Mutua Madrid Open, which begins next week as he looks to put what happened in Barcelona behind him quickly.
Karen Khachanov, a Russian player ranked 138th in the world, defeated the 28-year-old Spaniard Bautista Agut in the second round at the Barcelona Open.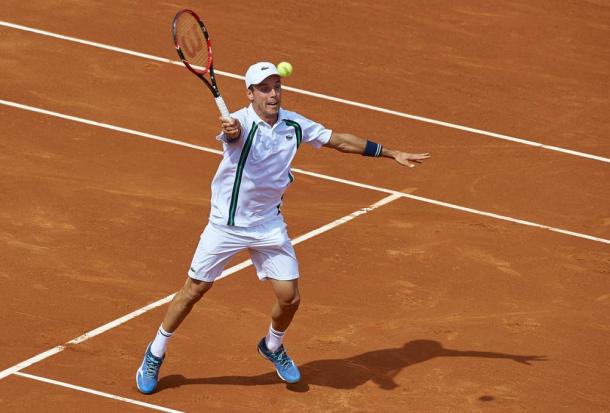 Confidence going into Madrid and matches at Monte Carlo
"In the tournament of Madrid I had the best result of my life. It's a tournament that I feel fine, circumstances will me well and I feel very comfortable. I'm full of enthusiasm and eager to do my best"
Roberto Bautista Agut believes mental calm can play an important role in the way a player performs on court and he believes that having played two tough matches at the Monte-Carlo Rolex Masters and was put off and could not play to the best of his ablilites.
The Spanish number three said, "In Monte Carlo, I played two very tough games, with Albert Ramos and Jeremy Chardy. Maybe I just did not have time to recover in time for Barcelona," he then when on to explain his exit, without specifying whether it had also been able to influence his match against Federer.
Bautista Agut on the top 10
The Spaniard went on and reflected on the opinion that in recent years the gap between the lower ranked players and the top ranked players have become far less with the matches becoming unpredictable with the top ten losing more frequently.
"The Top 10 are losing more games than in recent years. Everything is more even and do not always win them. Both me and the rest helps us see players like Djokovic, Federer, Nadal or Murray lose games from time to time. when you jump to track not see them as safe or as unbeatable as before," the Spaniard said.
"When we get on the court, we do not see the unbeatable as before", Agut said. And even if Rafael Nadal has just won a Masters 1000 for the first time in almost two years and Bautista-Agut himself was beaten by Roger Federer 6-2, 6-4 in the Monte Carlo tournament which is two weeks.