 Some big ATP names are set to be in action in the Dutch city of 's-Hertogenbosch this summer, with action taking place at the Ricoh Open.
The tournament will take place on the week beginning June 6th, the week after the French Open and is one of the first grass warm up tournaments before Wimbledon, which takes place three weeks later.
Gasquet and Goffin headline
The two biggest stars so far set to be in action in 's-Hertogenbosch are Richard Gasquet and David Goffin.
Gasquet, one of only two top ten players set to be in action between the two European majors this summer, will probably be the top seed and there is no doubt he'll be a favorite for the title, with two career title on grass and two semifinal appearances at Wimbledon, including last year.
Goffin meanwhile lost in the final to Nicolas Mahut last year, and certainly has a strong chance to go one step further this year, following a strong season which has seen him edge nearer the top ten in the rankings.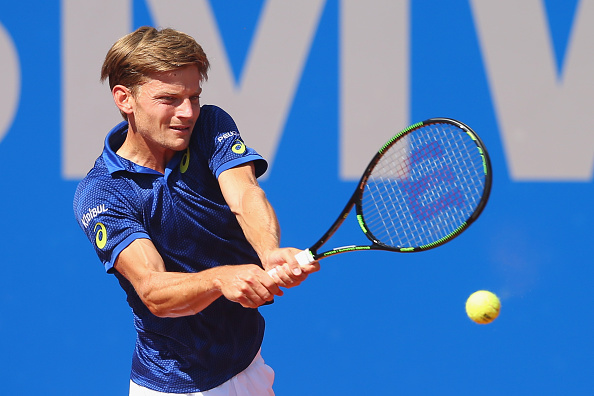 Other players in action
Some other well known players are set to be in action in 's-Hertogenbosch this summer.
Behind Gasquet and Goffin, the next player in terms of the rankings is Bernard Tomic. The Australian has had an average year so far, though has improved greatly in the past couple of seasons and can clearly be dangerous on grass, reaching the quarterfinals of Wimbledon in 2011.
Also in action will be rising young star Alexander Zverev. Many are surprised that Zverev has not entered his home tournament in Stuttgart, the Mercedes Cup, which takes place the same week as 's-Hertogenbosch, though Zverev is a dangerous player wherever he is present and could be a strong contender here.
Rounding up the other big names are veterans Fernando Verdasco and Ivo Karlovic. Verdasco has been in good form this year and can be dangerous on grass, reaching the quarterfinals at Wimbledon in 2013 as an unseeded player. Karlovic meanwhile hasn't had the best start to the season, but has picked up his first wins of the season in Istanbul and his big serve will certainly make him a danger on the grass.