 Roger Federer has withdrawn from this weeks Mutua Madrid Open, the fourth Masters 1000 event of the season, with a back injury. The third seed, who has already missed a large chunk of 2016 with injury, made the announcement on Monday. The three-time Madrid champion said he suffered the injury during practice on the weekend and decided to withdraw to avoid making it worse.
Another Bump in the Road to Recovery
Federer made the announcement to the press saying he was "sorry to the tournament for coming and leaving without playing". In regards to the actual injury, he explained that "I arrived and I was okay, and then I practised on Saturday and hurt my back a little bit in practice and then stopped early."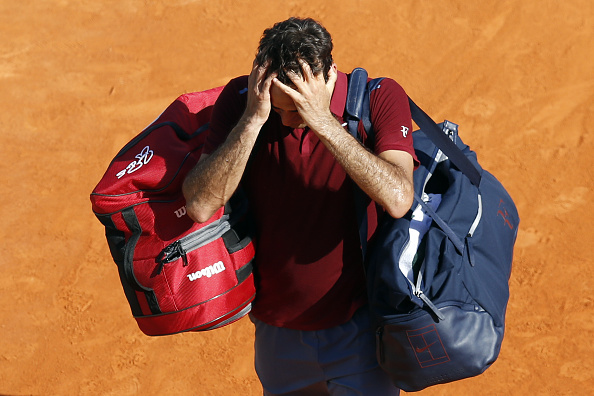 Federer was a late entrant into the Madrid Masters. Initially, the Swiss did not plan on playing any clay court events in the lead up to the French Open, but added Monte Carlo, where he reached the quarterfinals, and Madrid in order to get more preparation. Now the wold number three is left with the Masters 1000 event with Rome as his final potential warm up event should he be healthy enough to play next week.
Injuries Piling Up
This is not Federer's first bout with a back injury. The Swiss struggled with his back in 2013, a year which saw him fail only win one title and fall out of the top five, leading many critics to suggest that Federer's career was at his end. However, Federer would bounce back and has not had much trouble with the back since, although seeing it return now is not a good sign for the 17-time major champion.
Federer has only played three tournaments so far in 2016 due a to knee injury suffered at the Australian Open. The Swiss was forced to undergo surgery and was meant to return in Miami, only for illness to push his return back to Monte Carlo.
The Rome Masters starts on Sunday. There is no word yet whether or not Federer will be able to play in the final Masters 1000 event before the French Open, which starts on May 22nd.