 Rafael Nadal's bid for a fifth Mutua Madrid Open title will continue on Thursday when the Spaniard takes on American Sam Querrey in the round of sixteen. Nadal's resurgence during this clay court season sees him take an eleven match winning streak into his first clash with Querrey in nearly eight years. The winner will advance to the quarterfinals.
The match will be fourth on Manolo Santana, and will not start until at least 8:00 pm local time (2:00 pm EST).
How they got here
After taking a week off following back to back titles in Monte Carlo and Barcelona in April, Nadal did not miss a beat in his opening match against Andrey Kuznetsov, after receiving a first round bye, cruising past the Russian 6-3, 6-3. He looked very much like the King of Clay, and has for the past five weeks, moving well, defending brilliantly, and crushing every forehand in sight. During the Kuznetsov match, the Spaniard was dominant on serve, only dropping five points.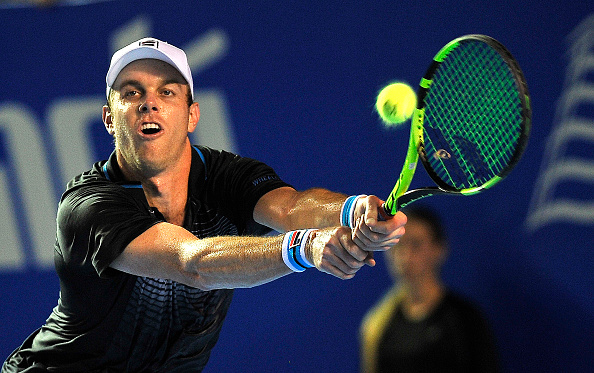 Querrey has had a very tough go of things so far in Madrid, dropping the opening set in a tiebreak before winning the decider 6-4 in both of his first two matches. He survived a tight battle in the first round against qualifier Pierre Hugues-Herbert before battling through a similar three-setter in the second round against Lucas Pouille.
The History
Nadal has won all three of the pair's preview meetings, however Querrey has won at least won set in all three of those matches. Twice in those three matches, the American won the opening set in a tiebreak (7-5 in the breaker both times) before going on to lose. Two of their three matches came on hard courts, with Nadal winning their lone clay court match in the Davis Cup semifinals in four sets. They have not played each other since that clash, which came all the way back in 2008.
Can Querrey dominate and over-power Nadal?
The game plan for Rafael Nadal is simple: do exactly what he does to everyone. This means controlling rallies and pushing his opponent off the court with his heavy-spinning shots. If he's able to do this, it should be a blowout. Querrey does not move particularly well and does not have the consistency to hang with Nadal in long rallies, let alone win them. If Querrey wants to have any chance of beating the King of Clay, he needs to be the one dictating and use his huge serve and ground strokes to pummel Nadal.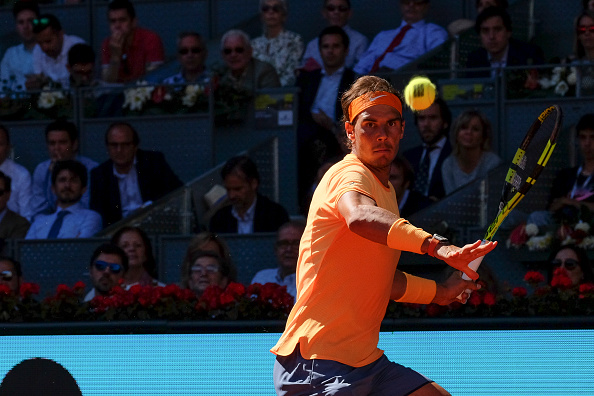 Guys with big strokes can give Nadal trouble, even on clay. The courts in Madrid are quicker than most clay courts, which bodes well for Querrey. If he is able to force Nadal back and make the Spaniard play defence, he might have a chance. However, if he is unable to tee-up and crush his shots regularly and gets stuck defending from a Nadal onslaught, he does not have the defensive capabilities to turn the tables on the Spaniard.
Prediction: Nadal in two sets
If Nadal was not at his best and Querrey played the match of his life, then maybe the American would have a chance. But with the way the Spaniard has been dictating his matches of late, it is hard to see Querrey consistently forcing Nadal back. The world number five has been at his grinding best of late and he should not have too much trouble wearing down the big American.