 In an interview with Tennis Island after her defeat in Madrid, Jelena Jankovic spoke about the stressful month she had in April and how it made her realize her body and health is important.
Cancer scare
In April this year, she had gone for a MRI scan for a shoulder injury when doctors discovered a large cyst on the lower part of her thyroid gland. "They found some cyst which was quite big, bigger than it should be and what's normal," explained Jankovic on the seriousness of the issue then. She recalled how it was a nightmare of a week for her as they did "the analysis and tests and blood work".
"The doctor said that I may have cancer and it was a scary thought", said Jankovic on her worries. Thankfully for the Serb, the cyst was benign. "They did a biopsy and they removed the cyst with a needle and luckily, it was benign," added the relieved Serb.
Tennis is not the only thing in life
She escaped the health scare but it made her realize the importance of her health. As Jankovic herself put it, "we always worry about the tennis, about the lifestyle, [but] we keep going, keep traveling, keep working hard – we forget sometimes to listen to our body."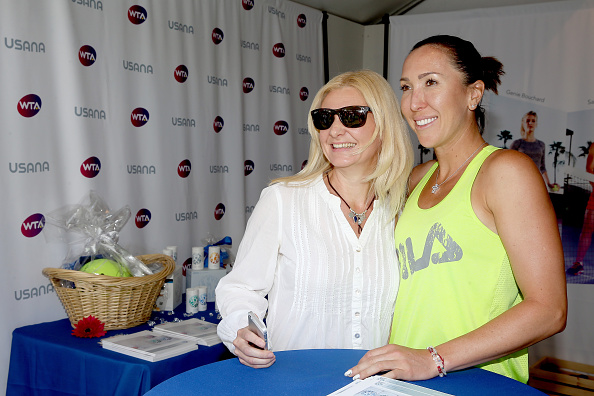 Somehow it took a life-threatening scare for Jankovic to realize her body is much more important than the tennis. With this new perspective, she won't be worrying about just her tennis. And perhaps good for the other players to realize as well.
Since the scare
She came back from her injury to compete in the Mutua Madrid Open. Even though, she lost in the first round to Sorana Cirstea, Jankovic said she is still working her way back to full fitness. "It will take me some time to get the strength back," explained Jankovic. Up next for the Serb, is a trip to Rome where she will play next week.