 Novak Djokovic and Roberto Bautista Agut will battle for the fourth time in their career on Wednesday. This time, though, a spot in the quarter-finals of the Mutua Madrid Open is up for grabs.
Tournament to date
Novak Djokovic, following his round one bye, faced off against 19-year-old Borna Ćorić. Djokovic breezed by the teenager, winning 6-2, 6-4, while managing to get on and off the court in an hour and 18 minutes. The Serbian dominated and dictated every facet of the match. In five break point opportunities, Djokovic converted on three of them; Ćorić failed on his only attempt to break Djokovic.
Break points is not the only area in which Djokovic thrived on Tuesday. He won 85% of his first serve points and 70% of his second, making Ćorić play very defensive throughout. The only area where Djokovic will have to improve on is the number of double faults he gave up – four. If those get cleaned up, Djokovic can make a run to the finals.
Unlike his opponent, the 15th ranked Agut had to play in both rounds of the tournament. In the first round, Agut defeated Colombian Santiago Giraldo in straight sets. The Spaniard was able to break Giraldo in the final game of the match, winning it 6-3, 7-5. This set up a clash with fellow countryman Feliciano Lopez.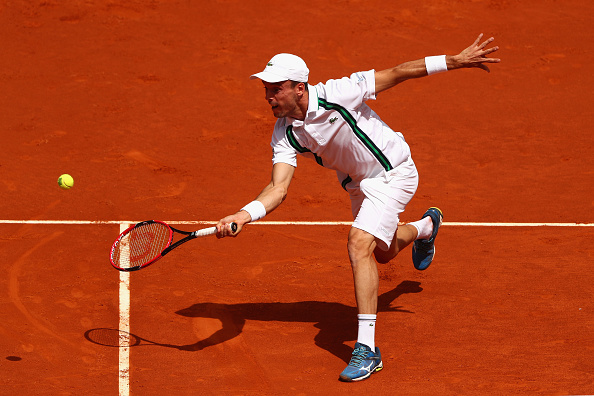 The two Spanish men battled hard on the clay court of Madrid, taking 2 hours and 28 minutes to complete their match. This was a fairly even matchup as well, despite the difference in ranking. Neither really served all that well on their first attempt. Agut won just 64% of his first serves while Lopez won a mere 59%. In the end though, Agut was able to get the vital break in a tight contest.
Head-to-head
As mentioned before, Novak Djokovic and Roberto Bautista Agut have met three times in the past, all in the round of 16. In 2013 and 2014 the pair met in Dubai. Then, in 2015, Djokovic and Agut battled at the U.S. Open.
However, the 11-time Grand Slam winner, has won each time these two have faced off. In fact, of the eight sets these two men have played, Agut has only taken one off of Djokovic. If that is a sign for what these two will do in their fourth meeting, Djokovic should have the upper hand.
Prediction
Djokovic looked dominate against the teenager last time out. He will be hoping to replicate a similar performance against Agut this time around. Agut, however, should have the Spanish crowd behind him which could be a huge boost. But at this point in time, Djokovic is more than Agut and should win this match up fairly comfortably.
Prediction: Novak Djokovic in straight sets