 Frenchman Jo-Wilfried Tsonga continues to march on in the Mutua Madrid Open. After defeating Albert Ramos-Viñolas to end the day's play in Madrid, the Frenchman will meet Milos Raonic in an all-power showdown for a spot in the quarterfinals. Despite the differing seasons for the two so far, Tsonga should hold the slight edge between the two because of his better results on clay.
Tsonga Speaks on the Current Generation of Stars
Tsonga has been a stable member of the top ten for quite sometime now. The 30-year-old has been a nightmare matchup for the Big Four at times, especially when he's finding his targets. He talked to the Madrid press about the differing generations and how the Roger Federer and Novak Djokovic have each dominated, "Every generation is different, I think Federer was once again, he did not give you or the option to play and sometimes made you feel ridiculous playing against him. I put the ball where I wanted Now Novak is the strongest, but every moment has a player who is difficult beat."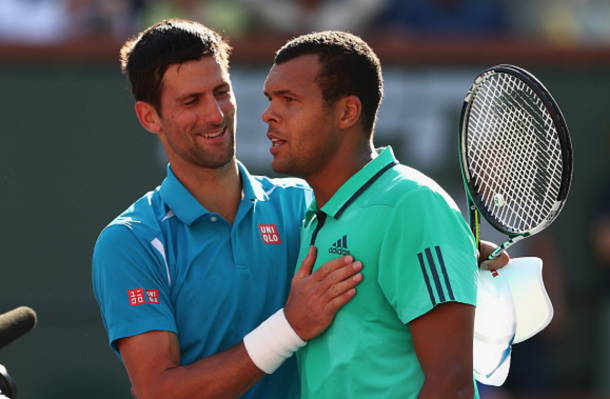 Tsonga on the New Generation
The new generation of superstars have made their mark over the last couple of months. Dominic Thiem dominated the month of February and even brought some of that good form into the following months. Nick Kyrgios' shotmaking and fiery personality is one that can either make you love him or hate him.
The world number seven discussed the varying generations that tennis has, "The new generation is varied. There are many young players like Dominic Thiem, which has a very technical game. There are others like unpredictable Kyrgios. The generations change. The tennis at the end is tennis and will remain tennis for many years. Perhaps players hit harder, perhaps best move, but will continue to have physical and good technique."