 Andy Murray started off the day's action facing off against Gilles Simon for a spot in the quarterfinals. Murray holds a staggering 13-2 winning record over Simon, but the Frenchman has come close on a couple of occasions.
Simon was keeping up with Murray and a tight first set went the way of the Brit, who broke right at the business end of the set. In the second set, Murray proved too strong as he pulled away for a 6-4, 6-2 victory without facing a single break point.
A set of few chances claimed by Murray
It was a tight set from start to the end. Simon came closest to getting a chance in the third game when he pushed Murray. The Brit, though, hung on and saw off four deuces to hold the game for 2-1. Eventually, the first break point opportunity of the match went to Murray, after Simon sent his backhand wide in the eighth game. The Frenchman managed to save it with a delightful volley before going on to hold for 4-4.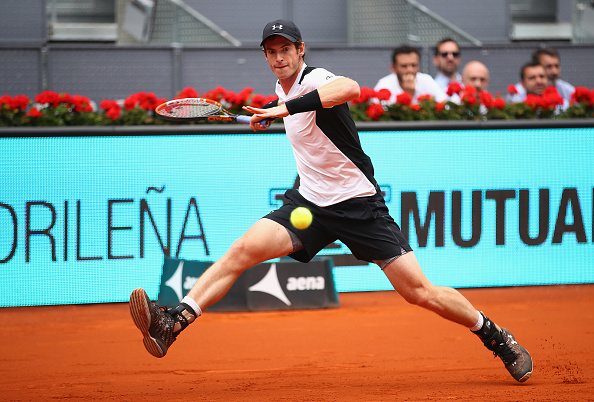 With neither man giving much room, it looked like a tiebreak was looming. As Murray held for 5-4, Simon had to serve to stay in the set. As Murray came to the net, the Frenchman fired his backhand wide to hand the Brit set point. That one chance was enough as Simon could only net his shot allowing Murray to grab a tight first set.
Simon's level drops as Murray pulls away
There were more chances in the second set as Murray started to put more pressure the Simon serve. The Brit found the early break for 2-0 before consolidating with ease for a 3-0 lead.
Simon almost went a double break down as his error count kept increasing. The Frenchman came up with an ace at the right time to close an important game and most importantly got himself on the board for 1-3. Murray, on the other hand, remained steady in his service games barely giving Simon any look in.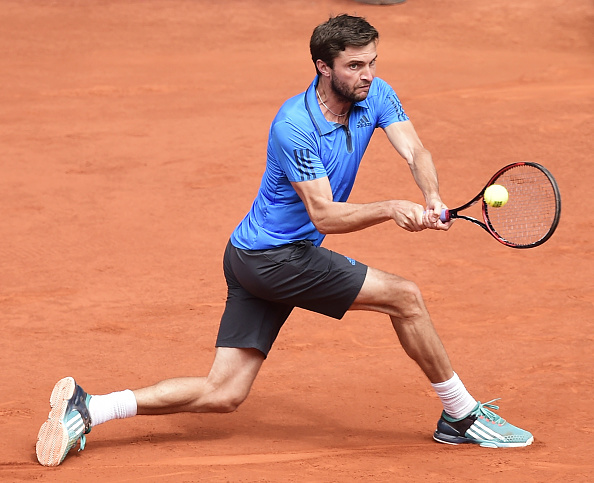 As the Brit cruised through his games, Simon kept in touch trailing by just the one break. As Simon served to stay in the set at 2-5, Murray created match point with a fierce return that the Frenchman could only send into the net. Simon survived after the Brit sent his shot long, but before long was in trouble again. And this time Murray got it done bullying Simon at the baseline before finding a winner at the net for a straight sets victory.
Match by the numbers
Simon had struggles getting his first serves in with just 52 percent, while Murray was comfortably getting in 70 percent of his first serves. The Brit also had a couple more winners than the Frenchman at 20. Simon's 26 errors did not help his cause while Murray hit 10 fewer.
Murray will take on Tomas Berdych in the quarterfinals.