 The last time Novak Djokovic appeared at the Mutua Madrid Open, it was in 2013 and was booed mercilessly by the Madrid fans during his loss to Grigor Dimitrov. When the world number one withdrew from the tournament for the next two years, rumours ran rampant that it was because of bitterness towards the local fans. Djokovic made his return to Madrid this year, and debunked these rumours in an interview.
No hard feelings
Following his opening round win over Borna Coric, Djokovic addressed his nasty history with the Madrid fans, saying "I didn't feel any bad behavior. In contrary, I think the people were giving me a very nice reception. It was the same case when I arrived in Madrid on Friday and had a center court practice. I had really a wonderful welcoming from the people in the organization of this tournament and the people in the stands watching the practice. I thought it was a great match to be part of. I thought the crowd was entertained."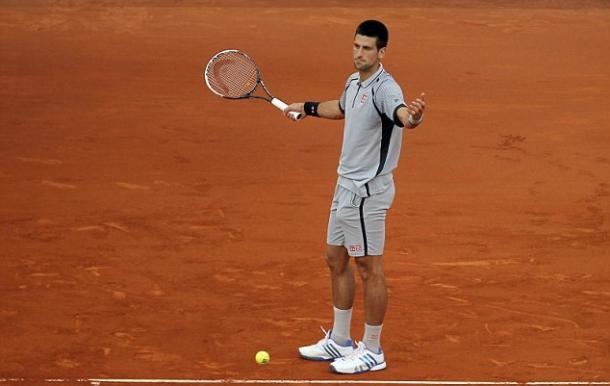 The world number one went further, explaining that his decision to skip the event was not a particularly easy one. "I honestly missed playing here. I didn't come last two years for certain reasons that were related to the scheduling and the injury that I had, but it was nothing to do with the crowd. I mean, I always had lots of fun playing here. I know that one of my biggest rivals every is [Rafael] Nadal that comes from Spain, so it's normal that the people are going to lean towards cheering for him in cases when we play against each other."
Djokovic is through to the quarterfinals of the Madrid Open for the first time since 2012, when the tournaments was played on controversial blue clay. He awaits the winner between Jo-Wilfried Tsonga and Milos Raonic in the quarters.