The Aegon Championships is expected to have the strongest line-up ever with 16 of the world's top 30 players in the draw. The tournament takes place in mid-June as a warm up to Wimbledon. Many players refer to this as the perfect warm up for the third Grand Slam event of the year.
Del Porto and Dimitrov participation announced
Big named players such as Andy Murray, Stan Wawrinka, Rafael Nadal and others have been confirmed for this year's edition of Aegon Championship, and the new released entry list for the 500 tournament has seen the likes of Marin Cilic and John Isner expected to play. Recently announced Juan Martin Del Potro and Grigor Dimitrov are also to join the field.
Del Potro will be using his protected ranking to enter the prestigious Queens Club tournament. He recorded his biggest win against Dominic Thiem in Madrid in his comeback following wrist injuries.
Along with the Argentine, Grigor Dimitrov has also announced his participation for the event. Dimitrov has had a poor season, but the 2014 champion will be looking to revive his season once the grass season comes around.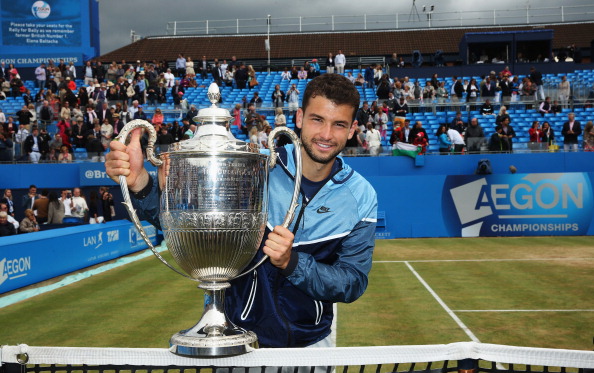 Stephen Farrow, the tournament director according to the LTA, said that this year players field at Queens Club is their best ever and revealed: ''Centre Court tickets sold out in less than 24 hours, we have seen a significant increase in demand for hospitality packages this year, and with 16 of the world Top 30 intending to play, everything is set for a fantastic week in June.''
Queens, which was voted tournament of the year for the third year running in January, will see Andy Murray as the firm favorite, having won the title four times. The tournament takes place from 13-19 June and it remains to be seen if anyone can stop Andy Murray from winning for a record five times.