Rafael Nadal will take on the surprise quarterfinalist Joao Sousa in the last eight of the Mutua Madrid Open with a spot in the semifinals on the line. Nadal is currently riding a 12-match winning streak and is looking to add a fifth title in his home-nation's capital, but he will have to take down the confident Sousa, who is contesting his first Masters 1000 quarterfinal.
The match will be third on Manolo Santana court, not starting before 4:00 pm local time (10:00 am EST).
How they got here
Nadal has been impressive so far in Madrid. He's won both of his matches in straight sets, dropping six games in each match. After a first round bye, he dominated Andrey Kuznetsov in the second round, smothering the Russian into submission 6-3, 6-3. In the third round, the King of Clay was in trouble early against Sam Querrey, but turned the tide and won 11 of the last 13 games. He has not lost a set since the final of Monte Carlo nearly three weeks ago.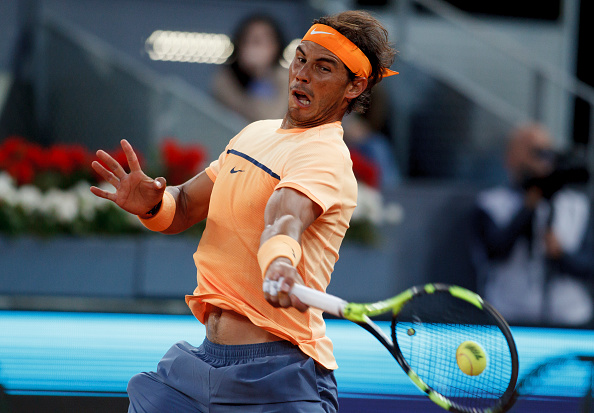 Sousa benefitted from Roger Federer's withdrawal, meaning he has not had to face a seeded player so far in Madrid. He won his first two matches comfortably in straight sets, before facing a big challenge in the third round against Jack Sock. Sousa dominated the opening set of that match, and despite dropping the second set in a tiebreak, he was not phased and powered through the decider, upsetting the world number 26 with an impressive three-set victory.
The History
Nadal and Sousa have only met once before, and it's a match that Sousa would likely prefer to forget. It was in the quarterfinals of the 2014 Rio Open, and Nadal emerged victorious 6-1, 6-0. While Nadal has struggled since then, he has been on the rebound of late and is in better form than he was then, which does not bode well for an albeit improved Sousa.
What can Sousa do to stop Nadal?
In the last round, Sam Querrey showed in the first five games that going for broke can on every ball can put Nadal in an uncomfortable position. However, Sousa does not have the raw power to blast every ball past the King of Clay. While Sousa is a better mover than either of Nadal's first two opponents, it is very difficult to out-grind Rafael Nadal without big, consistent groundstrokes.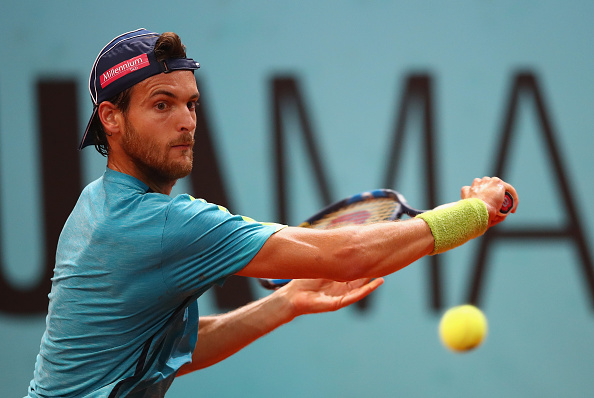 The fact that he will be the best defensive player Nadal has yet faced in Madrid could help him early, but once Nadal makes the adjustments, Sousa will have to find a way to force Nadal out of his comfort zone. He is capable of forcing lesser players into mistakes, and even the Rafael Nadal of a year ago could struggle, but nothing has been getting to Nadal over the last six weeks.
Prediction: Nadal in two sets
With the possible exception of the serve, Nadal does everything that Sousa does, only better. Sousa does not have the consistency or firepower to down a confident Rafael Nadal. The King of Clay has a ton of momentum going into this match and has shown an ability to solve any problem he faces so far on the European clay. It's hard to see Sousa posing much of a problem for the Spaniard.