 Simona Halep is looking to take advantage of the Madrid draw that has collapsed in front of her and claim her first title at the Mutua Madrid Open. To do that, she will need to go through 2011 US Open champion Samantha Stosur in the semifinals. Halep is the highest remaining seed left in the draw, but she will have her hands full with the world number 23.
The match will be fourth on Manolo Santana stadium, and will not start before 8:00 pm local time (2:00 pm EST).
How they got here
Halep has been in generally dominant form all week. The sets she's won have almost entirely been blowouts. In the eight sets she's won, the most games she's lost is three games. In the opening round, she opened with a bagel over Misaki Doi, eventually winning 6-0, 6-3. She followed that up with a 6-1, 6-1 dismantling of Karin Knapp. Her biggest victory came in the round of sixteen, when she blew out Timea Bacsinszky with the loss of only five games. She finally was challenged in the quarterfinals against countrywoman Irinia-Camelia Begu when, after claiming the first set, she imploded in the second. But she rallied to win the third. She should be in good form entering the semifinal.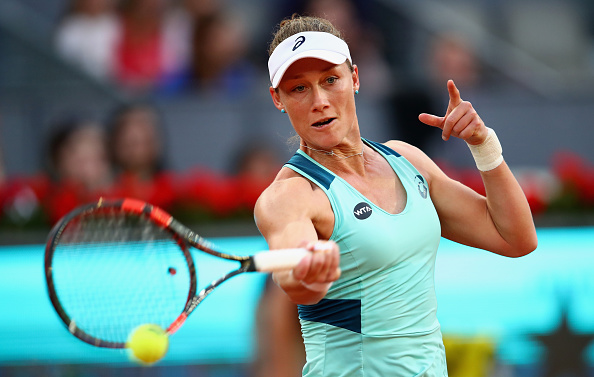 Stosur has been very solid so far in Madrid, although she's benefitted from a fairly easy draw. Her opening match was a routine win over Sarah Sorribes Tormo, before she received a walkover from 11th seed Lucie Safarova. The big challenge came in the next round, when Stosur showed heart in battling back from a set down to beat Carla Suarez Navarro. In the quarterfinals, despite some shakiness near the end of the match, she put away another Romanian, Patricia Maria Tig, in straight sets.
The History
The pair have played six times previously, splitting the meetings an even 3-3. However, Halep was won their last three clashes. Their last two matches came in finals, both won by the Romanian. However, their last match came way back in 2013 during Halep's breakout. They have played twice before on clay, with Stosur winning in straight sets both times. However, their last clay court clash came at the 2011 French Open, before Halep was a consistent tour level player. Since then, the Romanian has reached the final of the French Open.
Who will hold their nerve?
Both women have shown some trouble with nerves throughout their careers, and even as recently as the last round. Stosur struggled to close out her quarterfinal against Tig, while Halep completely imploded in the second set of her quarterfinal. If one of the women is off her game in this match, it should be easy for the other to take advantage. Halep in particular is known for her toughness, but she has struggled over the last year or so. Stosur has been notorious throughout her career for choking. It is possible that one of them could give the match away.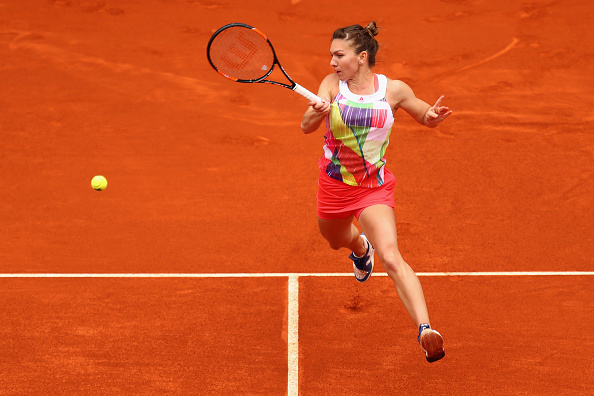 Who will rule the rallies?
Part of what makes this clash intriguing is that these are two women who like to control the rallies. Only one of them will be able to. Stosur might have a slight advantage in terms of power, but Halep is the better mover and probably the more consistent of the two. She is also probably the better defender, meaning it will be very important for Stosur to step up and really attack, keeping the Romanian pinned as far back as possible. If Halep is able to dictate, she will put herself in a great position. If Stosur wants to win, she needs to keep the 2014 Madrid runner up from establishing a rhythm. That's what Begu did in the quarterfinals and it worked for that set. Stosur will need to do it all match.
Prediction: Halep in three sets
There were worrying signs in the quarterfinals for Halep, and Stosur has shown some good grit so far in the tournament. However, Halep has been playing so well and this is a match up that works fairly well for her. As long as she keeps her head about her, she should be able to grind down Stosur.