 Two giants in the game today go head-to-head in the Mutua Madrid Open quarterfinals on Friday night. The world number one, Novak Djokovic, will square off against Milos Raonic, the highest ranked Canadian and the world's number 11. A spot in the tournament's semifinals is up for grabs.
Tournament to date
Of the two, Novak Djokovic certainly has had the easier of the two draws to start the tournament. He was given a bye to start and was well rested when he came up against Roberto Bautista Agut, world number 15. Djokovic dispatched his opponent by overpowering Agut in every facet of the match. The Serbian dominated on first serve, winning 24 of his 27 points. Djokovic will have to continue to be spot-on with his serve if he wishes to be make the semifinals of Madrid.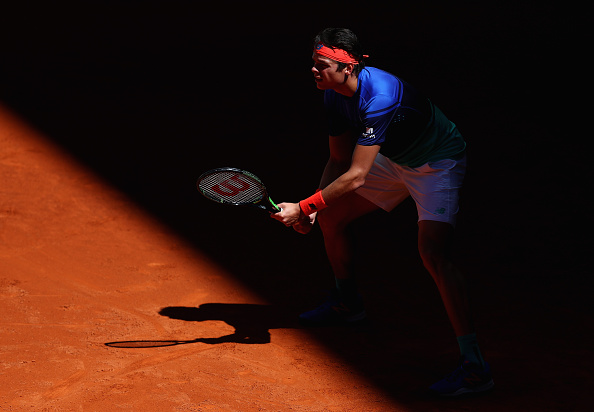 Milos Raonic has already been tested in this tournament. He was not given a bye, like his opposition was, and has already played three matches this week. In his first match against Thomaz Bellucci, Raonic won in straight sets, but his second match, against Alexandr Dolgopolov, the Canadian had to go the distance. Dolgopolov won the middle set but then crumbled, losing the final one fairly easily.
In the battle against Jo-Wilfried Tsonga, Raonic looked in complete control throughout the day. He dictated how points were going to be played and was dominate on his serve. When the final point was won, Raonic defeated Tsonga in two sets, winning 6-4, 6-4.
Head-to-head
Novak Djokovic has winning records against most of the tennis world, and his record against Milos Raonic is perfect. These two have squared off six times before, and the Serbian has come away the victor in each of the six meetings. They have all been rather one-sided as well. In the 16 sets these two have played, Djokovic has won every set.
That stat is simply astounding. Djokovic is perfect in 16 sets against the 25-year-old. Sure, Ranoic has taken a Djokovic to a couple of tiebreaks, but that is as close as he has come to toppling Djokovic in a set. In their previous meeting, at Indian Wells, Djokovic dominated his opponent in the finals, winning 6-2, 6-0.
Prediction
The world number one looked mighty good against Roberto Bautista Agut on Thursday, dismantling him in straight sets. Djokovic played phenomenal tennis, after the opening four games, and looked in fine form. Raonic is must definitely going to have his work cut out for him if he wants to beat Djokovic for the first time in his career.
Novak Djokovic 2-0 Milos Raonic