 Following Novak Djokovic's straight set win over Roberto Bautista Agut, the world number one spoke to the media on a number of topics. He defeated Agut, 6-2, 6-1 in dominating fashion, setting up a quarterfinal match with Milos Raonic.
Djokovic's game plan worked to perfection
Against his Spanish opposition, Djokovic said that "Everything worked very well. The conditions were a bit slower than was the case yesterday because it was cloudy, so if felt on the court that you have more clay so you could actually be more aggressive and step in, which I did." And Djokovic was aggressive from the get-go. He stepped up the net frequently, winning points there, while dominating his first serve.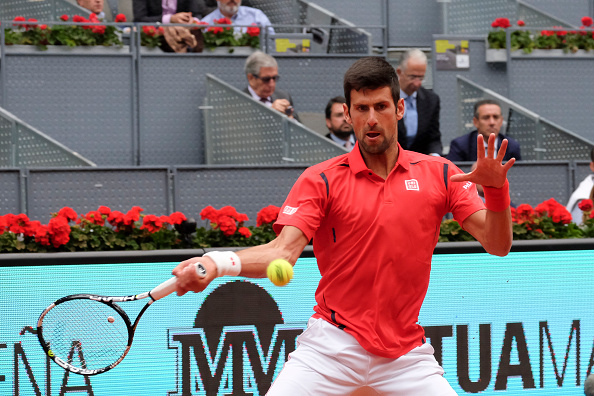 The Serbian went on to say that he mixed up his shots as well, which forced Agut to think throughout the match. "I think I used the variation of the shots, opening up the court, flat, down the lines, and slices, and you know, also different rotations on the serve. So always trying to mix up the pace, which I think he didn't like," he added.
Djokovic talks Tomic
Yesterday, on match point, 23-year-old Bernard Tomic, held the head of his racket on match point and simply gave up. Novak Djokovic commented on the incident saying, "The sooner the better for him, because he is still relatively young and he can definitely be a better player and better ranked than he is now. Everybody knows that. He knows that. But he doesn't seem to really get things the right way off the court."
Djokovic knows that Tomic is a young player who is on the rise in the sport. With that, Djokovic said, "Over the last couple of years I got to know him better and he's a good guy, he's a good person. But he's just failing to be committed to this sport as it is required."