 Three weeks after Nadal emerged victorious in Monte Carlo, and a year after Murray's stunning win in Madrid, the old big four rivalry will be renewed in the semifinals of the Mutua Madrid Open, as four-time champion Rafael Nadal will take on defending champion Andy Murray in a rematch of last year's final, only this time a round earlier in the semifinals.
The match will start the action on Manolo Santana court tomorrow at 1 pm local time (7 am EST).
How they got here
Nadal is currently on a 13-match win streak and his last loss came via retirement. It's been nearly two months since the Spaniard was defeated in a full match. In fact, prior to the quarterfinals, Nadal had won 15 sets in a row, including straight set victories over Andrey Kuznetsov and Sam Querrey in the second and third rounds here in Madrid. He then seemed well on his way to victory when he took the opening set of his quarterfinal against Joao Sousa 6-0. But errors started to creep into the Spaniards game and he ended up needing three sets to put away the Portuguese. Still he comes into the match having shown some phenomenal form and great fighting spirit.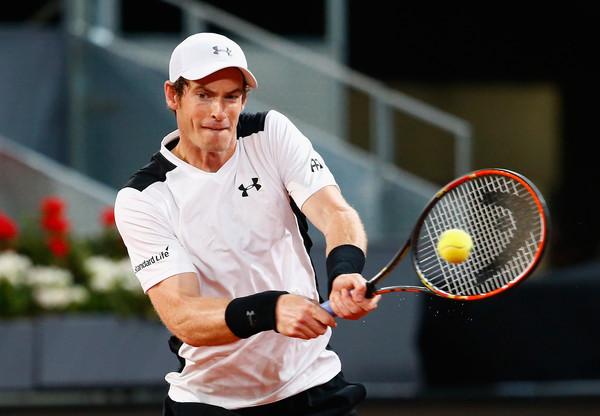 While Nadal has been pushed more and more each match, Murray has gotten better every round. He had a hard time in his first match against Radek Stepanek, needing a tiebreak to win the first set and then dropping the second before eventually emerging victorious. Since then, the defending champion has been very solid, dispatching difficult opponents in the form of Gilles Simon and Tomas Berdych by increasingly one-sided score lines. Both wins were in straight sets. The world number two should come into this match confident and fairly well rested.
The History
Nadal generally dominates the pair's extensive rivalry, leading the overall head-to-head 17-6 and having won four of their last five matches, including three of their last four on clay. Overall, Nadal has won eight of their nine clashes on clay. However, Murray won their lone clash on the clay of Madrid, and that match is significant to this one as it was last year in the final, and in that match, Murray handed Nadal one of his worst ever defeats on clay. He will likely draw on confidence from that win, however Nadal will likely point to his win in their most recent match, just three weeks ago in the semifinals of Monte Carlo, where he emerged victorious.
Which Nadal will show up?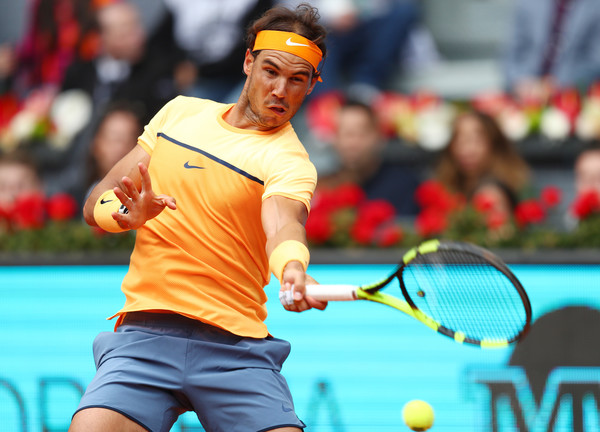 The biggest factor in this match will be how Nadal plays. If the world number five plays the way he has since the third set of the Monte Carlo final and before the second set of his match with Sousa, it will be very tough for Murray to win this match. However, if he plays the way he did in the last two sets against Sousa, and Murray plays the way he did against Berdych, the Brit will be in a good position to win. That's exactly what happened last year in the Madrid final. Nadal did not come to play in the final and Murray crushed him. This is what the world number two hopes will happen again.
Can Murray resist the Nadal assault?
Assuming Nadal comes out playing his best, Murray will find himself in the difficult position of withstanding and even countering Nadal in a baseline battle. He will no doubt bring a similar game plan to that he executed in the final a year ago. However, Nadal had the answers in their last two meetings. If he wants a repeat of 2015, he needs to be the one controlling the rallies. He cannot allow Nadal to dictate. No matter how Nadal plays, Murray needs to step up in the court and pound the ball deep, pouncing on every short Nadal shot. If he keeps the pressure on the Spaniard, he could force Nadal out of his comfort zone, which would be great if he wants to win.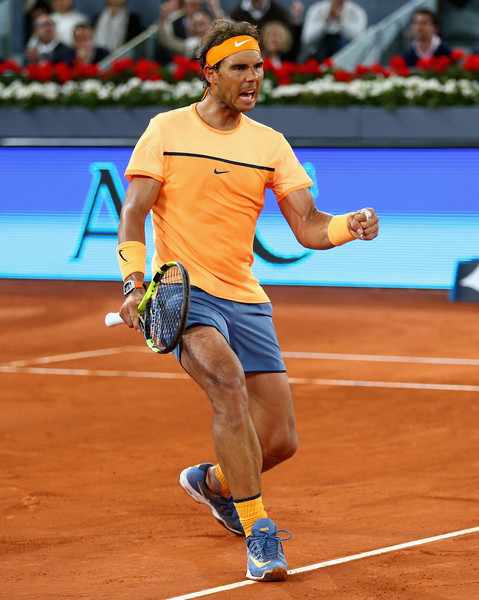 Prediction: Nadal in Three Sets
It's going to be close, and it really will depend on how Nadal feels. However, as we saw in Monte Carlo, even if the Spaniard is not playing well, he will never stop fighting. He battled back from a set down to top Murray on that occasion, and has overcome some serious dry spells before in this tournament, battling to wins. Murray does not really have an answer for Nadal when he's fighting for every point. Murray will have to be perfect from start to finish if he wants to win, and Nadal has not let anyone keep him down all spring. He's been finding ways to win when the odds were against him, and that's what he'll do.