 The Mutua Madrid Open has raised some questions about Australia's Olympic tennis lineup, as the behaviour as some Australia's top stars during the Masters 1000 event has received some harsh but deserving criticism. The Australian Olympic committee has issued warnings to the top two Aussies, Nick Kyrgios and Bernard Tomic, due their behaviour.
If the pair do not show a better attitude on the tour, the Australian Olympic committee may not send the pair to this year's summer Olympics in Rio. The committee spoke about athletes who have received warnings, saying "there's a few athletes that are on watch and those two names are among them."
Tomic needs to try harder
Bernard Tomic found himself in hot water in Madrid after openly tanking at the end of his first round match with Fabio Fognini. Down match point, the Aussie number two flipped his racquet around and tried to return Fognini's serve with a handle. The move was interpreted as Tomic giving up at the end of the match, and has seen criticism levied against the Aussie. Australia's Olympic Chef de Mission Katty Chiller called Tomic's behaviour "appaling."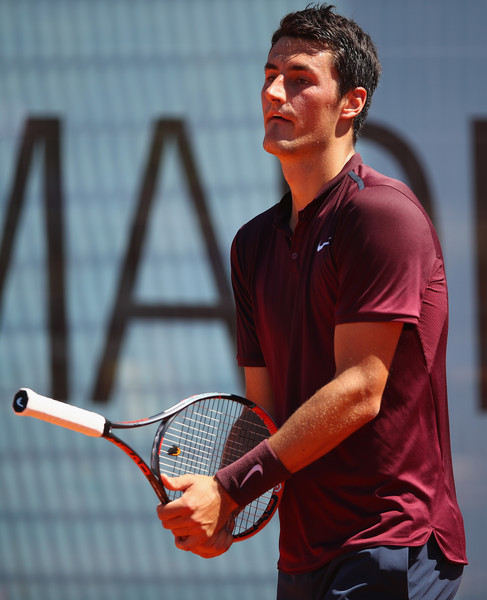 Tomic is not a stranger to controversy, however over the last year or so, he has shown serious improvement in terms of attitude and effort on court. However, he has been known to have disagreements with Tennis Australia, which already puts him on thin ice with the Olympic committee.
Following the incident, Chiller said "I think it was appalling behaviour. It goes against every ... value that all the Olympians live by, it goes against everything that we've been trying to build in this team. I would not want to see any of our Olympic team members behave in that way."
Kyrgios courting the inevitable?
There is perhaps no one on the ATP World Tour more controversial today than Nick Kyrgios. The Aussie number one seems to make headlines for his antics more than his wins. While he reached the quarterfinals this week in Madrid, he also courted the wrath of the establishment after spitting at the umpire during his second round match with Stan Wawrinka.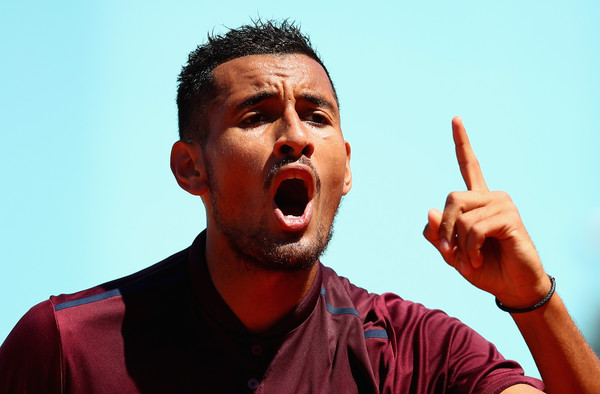 The incident is the latest in a long line for Kyrgios. The Aussie already spent months on probation at the end of 2015 and early 2016 because of his notorious incident at the Rogers Cup when he made rude comments about Wawrinka's girlfriend. He has also received criticism for his on court attitude in the past. This warning comes as little surprise as Kyrgios is constantly on the receiving end of criticism and seems destined for some serious disciplinary action.
Chiller explained that the AOC looks beyond ability on the court when selecting athletes: "It's their responsibility to determine whether it's appropriate to nominate them. If any athlete from any sport is nominated, we look at everything ... including behaviour, including the disrepute clause. We have the ability to take that into consideration whether we proceed to select the nomination or not."