 A day after he received a warning from Australian Olympic Chef de Mission Kitty Chiller for his bad behavior on the ATP World Tour, Nick Kyrgios took to Twitter not to apologise for his behavior, but instead to further increase the divide between himself and the Olympic committee by mocking Chiller. While Kyrgios had the sense to delete the tweet almost immediately, his response to the warning has no doubt hurt his hopes of going to Rio in August.
Kyrgios paying for attitude
Kyrgios received the warning following an incident during his second round match at the Mutua Madrid Open when he spat at an umpire. The Australian Olympic committee proceeded to warn the eternally controversial Kyrgios that if his attitude does not improve, they will not be sending him to represent Australia at the summer Olympics.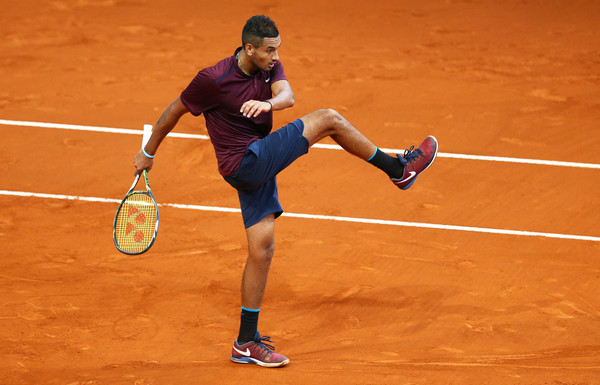 Both the top two Australian's in the world rankings, Kyrgios and Bernard Tomic, received warnings from Chiller. She said of the pair's recent behavior, "It goes against every ... value that all the Olympians live by, it goes against everything that we've been trying to build in this team. I would not want to see any of our Olympic team members behave in that way."
Immature Response
Rather than accepting the warning and keeping his mouth shut, Kyrgios chose to criticise Chiller's decision, saying in a tweet, "Lol 'Warned by Kitty Chiller' how about you just be quiet and don't talk about me until you watch my matches #smh." Kyrgios would delete that tweet, but his sentiment that his results justify his attitude is made clear.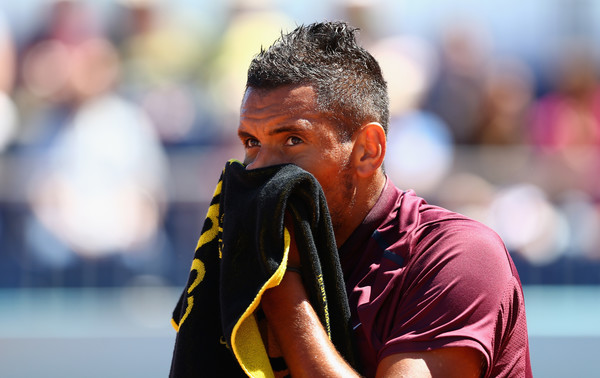 He followed up with another tweet saying "Someone tell that Kitty chiller to watch that tweener lob, then she will understand why I'm on watch for the olympics lol #smh." Kyrgios has been notoriously unrepentant for his bad attitude. Since Chiller has emphasised that it is up to the players to prove that they have the attitude worthy of Olympians, these tweets from Kyrgios likely put his Olympics in doubt.