After receiving direct entry to a Grand Slam for the first time in her career at the upcoming French Open, British world number 80 Naomi Broady discussed the struggles of the ITF tour and her ambition to reach the top 50. Broady opened up on her time in the ITF tour in a recent interview with The Independent following her second round qualifying loss last week at the Mutua Madrid Open.
Broady discusses the hardship of the ITF tour
"After the tournament I was playing the next week in Japan and had to take an eight-hour taxi ride across Uzbekistan by myself," Broady recalled. "In circumstances like that the tournament organises the taxi for you, but you don't know anything about your driver."
"My Dad said: 'Text me every half an hour so that I know you're fine.' However my cellphone signal cut out for about four hours while we were going through the mountains," said the Brit.
"Thankfully the driver was a good person and he got me there safely. But you're up a mountain in the middle of nowhere, completely by yourself, and anything can happen to you. I'm a 6ft 2in blonde so it's not like I blend in with anywhere I go."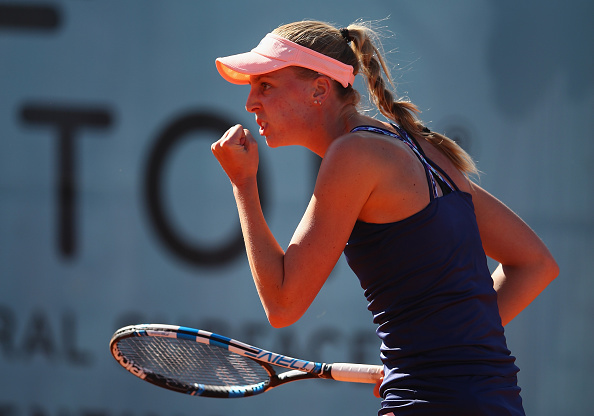 "I'm still struggling," Broady said. "Everyone says: 'You're flying now you're in the top 100.' But until I get into the Grand Slam main draws I won't receive the benefits from it. Because I'm traveling with Andrew week in and week out the money is going out as quickly as it's coming in. But it's definitely paying off. Hopefully after the French Open and Wimbledon and the US Open I'll finally have some money in my bank."
"It's 100 per cent certain that I wouldn't be playing now if I hadn't received the wild cards from the All England Club the last few years," she said. "That's the only reason that I was able to carry on playing. They funded my year completely."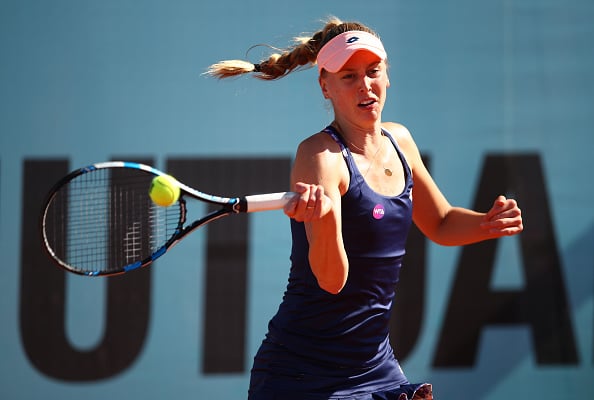 Broady on the difficulty of traveling on the ITF circuit
"Just give me a clean room and I'm fine, but there are a lot of times where you won't even take off your flip-flops, the water's brown and you barely eat," said the Brit.
"But you learn from that. If I know I'm travelling to a country where I'm possibly not going to be able to eat, I pack a lot of food with me. I take super noodles and Ainsley Harriott couscous, along with a little Tupperware box to take it with you to the courts. You just need to be able to boil some water. We've got a little travel kettle that we take with us because sometimes you can't even get one of them at the courts," added this year's Auckland quarterfinalist.
"I've come home really thin from some places because I've barely eaten since I've been there, though I've never been ill. I'm very careful everywhere I go, because obviously not everywhere where we go is safe, especially at the moment. You have to be super-vigilant. I was in Sharm El Sheikh playing tournaments when that first went on high alert. I'm just on high alert all the time, sub-consciously thinking: 'Who's that person? Why are they stood there? Whose is that bag'?"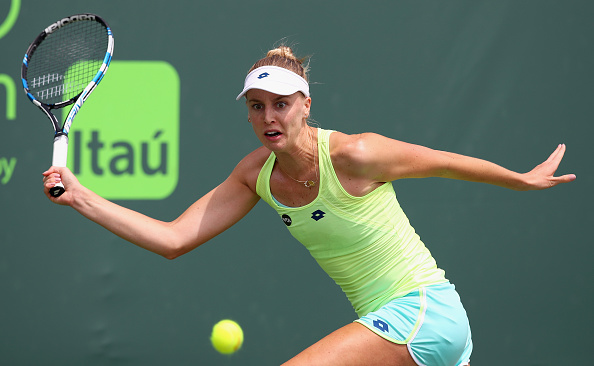 Broady on her new coach, Andrew Fitzpatrick
"I've known Andrew since we were really young," Broady said. "It's been a great help just having the consistency of someone with me day in and day out to support me, to get me into routines – warming up, cooling down, stretching – and doing more stuff off court in the gym. It's good just having someone there to remind you of the things you're working on, and if you've had a bad day to get feedback from that, and to keep yourself motivated," said the world number 80.
"I always used to be very up and down in my results. I think that's what changed in the second half of last year. Andrew said when we started working together: 'Let's just try to make sure that we play at least two or three matches each week.' Rather than going in thinking 'I'm going to try to win this tournament', we've been saying: 'We'll get two or three matches in this week.'"
"Then when you get used to playing quarters and semis each week, you'll find your rhythm every now and then and you'll win the tournament. So just through playing that many matches each week, I'm really match-tight at the moment. It shows in that I'm often coming through tighter matches in the tie-breakers," said the big serving Brit.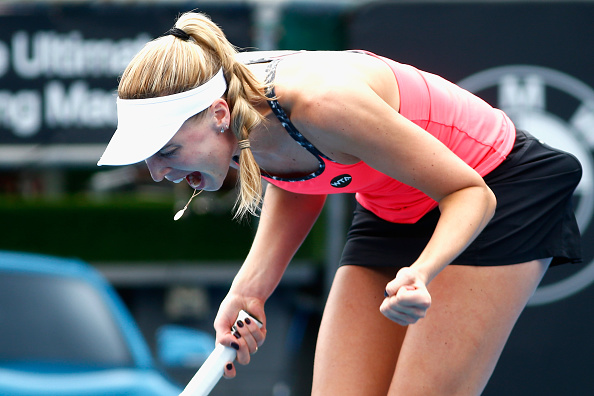 When asked about her ambitions for her career this year, Broady said, "I want to keep going up. I'm not at all intimidated by the next benchmark."
Broady most recently fell in the final round of qualifying at the Internazionali BNL d'Italia in Rome in three sets to Christina McHale.