 After slow progress for the first few years of his career and injuries derailing what should have been the next step towards contender status, Milos Raonic has been one of the most improved players on the tour in 2016. When asked how he has been able to raise his level so drastically this year, the current world number ten has no hesitation in pointing to his new coach, Carlos Moya, as the answer.
The Moya effect
Raonic hired Moya after parting ways with Ivan Ljubicic in November of last year. Ljubicic had already seen Raonic make massive strides, leading the young Canadian to pair of Masters 1000 finals and his breakthrough at Wimbledon in 2013 reaching the semifinals. When Moya was hired, he had a tough act to follow.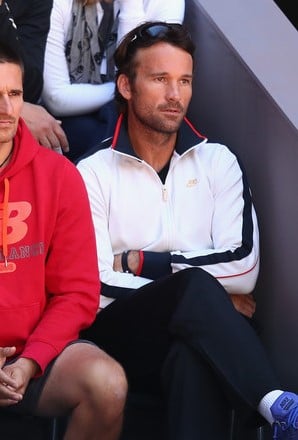 But Moya has managed to take Raonic and help the Canadian improve even more. Since joining forces, the Canadian has at the very least matched all of his best results on tour and has generally played better. When asked about the difference Moya has made, Raonic said during a press conference this week in Rome "To put a number on it (increase of play) is difficult, but he's (Moya) definitely helped me in the way I deal with situations. He's helped me also understanding my game a little bit better and to be more efficient."
Improving results
Under Moya's guidance, Raonic has reached the quarterfinals of every event he has played so far this season leading up to the Italian Open. That includes the quarterfinals of all four Masters 1000 events, making him the only player so far in 2016 to reach the last eight of all four Masters 1000 events. He matched his best run at a major by reaching the semifinals of the Australian Open and was a set away from his first major final in that match. He defeated Roger Federer to win a title in Brisbane and reached his third Masters 1000 final in Indian Wells.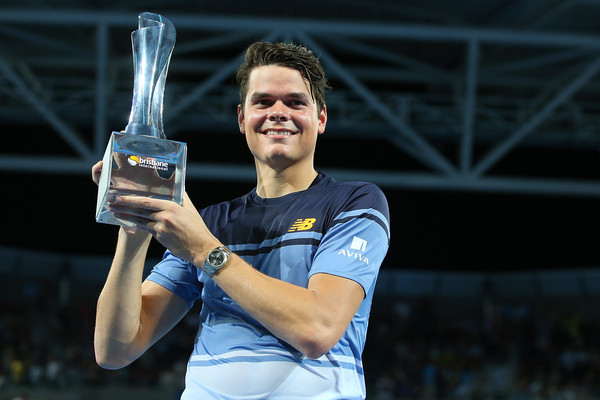 A big reason for these improved results is Moya's teaching. The former world number one has Raonic played more patient, tactical tennis. The Canadian has been willing to play long rallies, focusing on pushing opponents around the court with a mid-strength forehand rather than rushing for winners. He has also been using the slice backhand more often rather than his big though inconsistent two-hander. This improved baseline play to back up his big serve has lead to more consistency and better results.
"It's been a very positive effect on my tennis, for sure," says Raonic.