 Some incidents last week at the Mutua Madrid Open have put Aussies Bernard Tomic and Nick Kyrgios' potential Olympic participation at risk. Bad behaviour has forced the Australian Olympic committee to issue warnings to their top two ranked stars, something Nick Kyrgios has not taken lying down.
The ever-controversial world number 20 has made his thoughts on the issue known, and continued to weigh in this week in Rome, showing some interesting thoughts towards the country potentially leaving him at home.
Attitude is important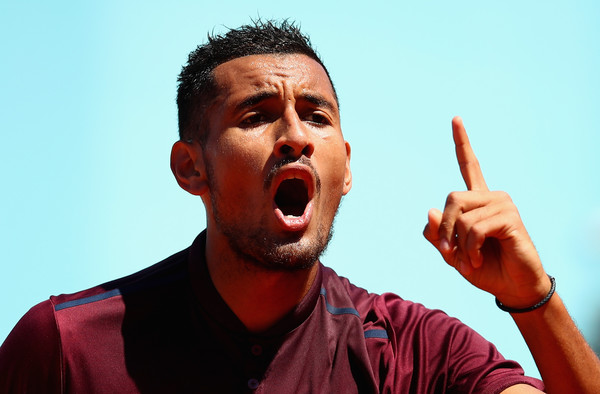 The world number 20 is more well known for his misbehaviour than his success. Kyrgios has garnered a bad-boy reputation and all the criticism that tends to come with it. However, despite his apparent disregard for the gentlemanly tradition of tennis, the volatile Aussie admitted that attitude is an important factor in choosing Olympians, saying "for sure, I think, you know, you have to -- the behavior has to be, you know, monitored going into the Olympics, representing your country."
In Tomic's defence
Kyrgios' bad behaviour has stolen the attention from his countryman Tomic, who previously grabbed more headlines for controversies rather than victories. However, Tomic was back in the limelight for all the wrong reasons last week in Madrid after he tanked in his match against Fabio Fognini, which resulted in the warning.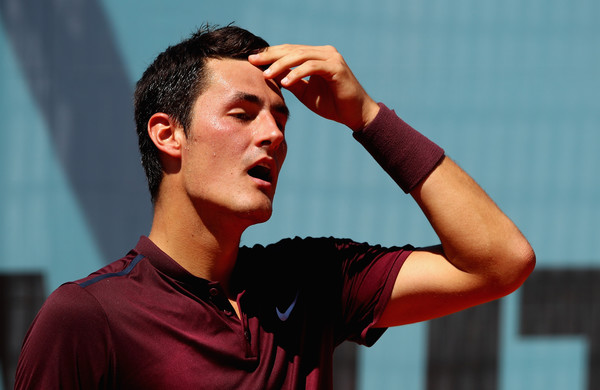 In a press conference in Rome, Kyrgios came to the defence of his countryman, saying "I think, with Bernard's case with that match point -- I mean, it's not easy playing Fabio on clay. It is Bernard's least preferred surface. I'm sure he competed nearly every other point in the match. I don't really know what he was doing, but that one point he gets scorched for when he probably tried his heart out the rest of the match."
Australia has lots of options
Perhaps trying to mess with the minds of the Australian Olympic committee, Kyrgios made the surprising declaration that he does not seem bothered whether or not he is selected to go to Rio. The Australian number one pointed to the nation's depth in the sport when he said "if you don't want to pick me or Bernard, you know, there are plenty of others you can pick to represent your country, as well. If you don't want two of the best players in Australia to represent your country, so be it."
Kyrgios and Tomic are ranked 20th and 22nd respectively in the ATP rankings. There are three other Australians in the top 100, although none of them are in the top 60. The Olympics will be held in Rio de Janeiro in August.