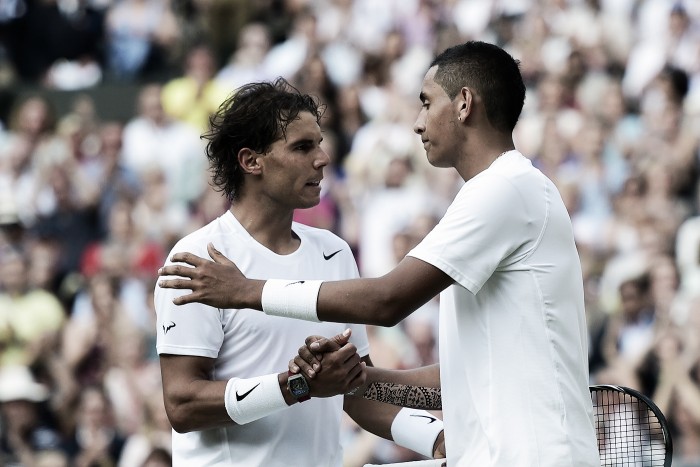 Rafael Nadal's bid for an eighth title at the Italian Open will face a serious hurdle on Thursday in the third round when he takes on Australian young gun Nick Kyrgios. Both men have been playing well so far on the European clay this year, and their paths will cross for the first time in nearly two years with a spot in the quarterfinals on the line.
The match will be the third on Centre Court and will not start until at least 3:30 pm local time (9:30 am EST).
How they got here
After his disappointing semifinal loss in Madrid, Nadal made an impressive start to his campaign in Rome with a straight sets win over Philipp Kohlschreiber. The seven-time Rome champion showed the baseline consistency that was lacking in the late stages of the Madrid Open, crushing his shots from the baseline and wearing his opponent down. It was encouraging after the way he ended his Madrid campaign.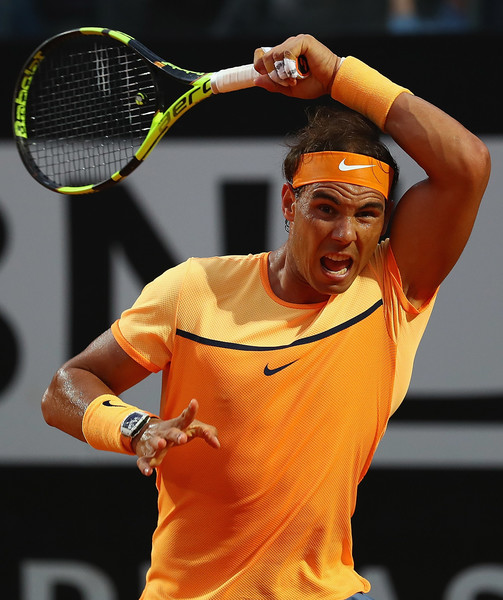 Kyrgios has been strong so far in Rome and has yet to drop a set in two matches. He dominated his first round match with the loss of only three games against Italian wild card Salvatore Caruso. He followed that up with an impressive win over world number ten Milos Raonic, where he managed to overpower one of the biggest hitters on the tour. Following his run in Madrid, he is in good form going into the clash with Nadal.
The History
Nadal and Kyrgios have only faced each other once before, with Kyrgios emerging victorious in an historic upset in the fourth round of Wimbledon in 2014. The four-set victory was Kyrgios' coming-out party as a future star on the ATP World Tour. That victory occurred on the fast grass courts that suit Kyrgios' big hitting game. This will be their first meeting on Nadal's favourite surface.
Can Kyrgios stay at a high enough level?
Kyrgios' style of play matches up well against Nadal. He likes to go big and crush everything in sight. Nadal struggles against guys who throw everything at him on every shot. The problem is, on the slow clay, you have to keep that level up for a very long time. In the third round of Madrid, Sam Querrey dominated Nadal for the first five games by crushing everything, but could not keep it up and eventually folded in straight sets.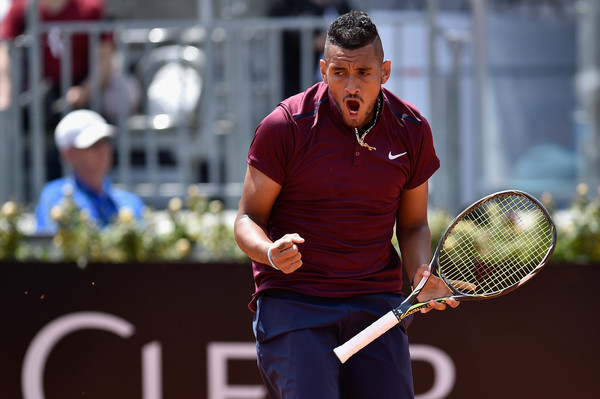 To beat Nadal, Kyrgios will have to play his game and not miss for two if not three sets. That is considerably tougher to do on the clay. When he beat Nadal, it was on grass where it's easier to do damage. But Kyrgios cannot afford to let Nadal off the hook if he wants to pull the upset.
Can Nadal resist the Kyrgios assault?
No matter what happens with Kyrgios' consistency, Nadal is inevitably going to have to hold off Kyrgios' onslaught for a while. If Kyrgios manages to break through and get a lead, it could be tough for Nadal to recover. Moreover, it could be up to Nadal to break Kyrgios out of his rhythm. He will have to raise his game and put the Aussie on defence. It will be very hard for even a great defender like Nadal to win if he's stuck behind the baseline for the majority of the match. Outwaiting Kyrgios might be enough, but it's no guarantee. He needs to hold off his opponent's attack and turn the tables on him.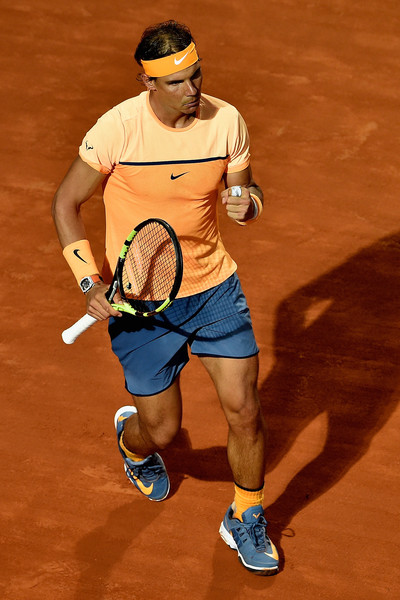 Prediction: Nadal in three sets
Even the speedy clay courts in Madrid would give Kyrgios a better chance at pulling this upset, but he won't be able to blow the winners past Nadal the way that he did at Wimbledon back in 2014. He will put pressure on Nadal, but it will be tough for him to stay at a high enough level of aggression without missing long enough on the slow clay courts of Rome. Moreover, the surface will make it easier for the Spaniard to turn the tables on his young opponent. It won't be easy, but Nadal should be able to battle through.