Eugenie Bouchard is currently in the midst of a bounce-back year following her well-publicized struggles in 2015. After upsetting Angelique Kerber in the second round of the Italian Open this week, the Canadian spoke to WTA insider Courtney Nguyen about her lack fitness last year and how she turned things around this year. According to Bouchard, stuffing your face while eating plays a big role in success on the tour.
Nerves derailed more than just tennis
In 2015, the young Canadian faced a ton of pressure after her breakout in 2014. She told Nguyen that this affected her off the court, saying "I definitely did not feel strong enough last year. I felt a lot of pressure and stress and I think that made me lose a bit of weight without me trying to. It wasn't a conscious effort but it just happened that way."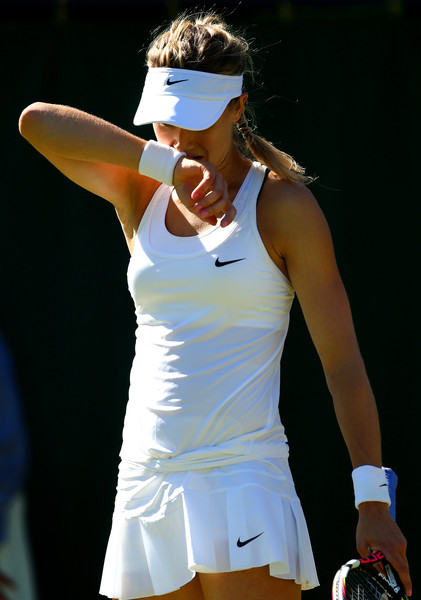 She elaborated on how she was affected by the pressure, explaining that "I think I wasn't doing enough gym work but at the same time I was feeling so nervous before matches. I wouldn't eat. I just in general wasn't eating enough because I felt so nervous and things like that. So I've learned now that even if I do feel that way I really do have to stuff my face. I might feel like it's going to come back up but I have to get it in me. It's energy. It's energy for your body."
The less Bouchard learned from the experience is one many are happy to hear. "The moral of the story: Just stuff your face."
Making things better
The young Canadian explained how she has managed herself better this year. After her 2015 season ended, "in the gym, I did a mini-off-season in December and took some in February as well. I was hitting the gym every day, spending not the same amount of time in the gym as on the court but the ratio was definitely closer than what it was in 2015. So it has been a conscious thing to try and improve."
Fitness is key to Bouchard's game, not just stylistically, but "If I'm not feeling my strongest, first of all that gives me a lack of confidence in a match because I don't have that confidence that I can keep this level up or still feel good in the third set, or are my legs going to be gone in the third set. Being physically strong is a physical thing but it's also so mental."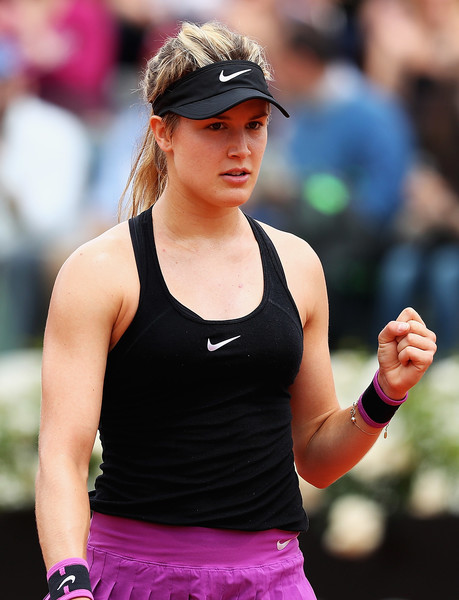 However, things have been better for the former world number five this year. She explained that "I don't worry if it goes to a third set now, how I'll be able to handle it physically. It's one thing I don't have to worry about. But it's a constant thing. It's something I have to keep up. It's not like you can just do it for a month and then you're set for life."
Bouchard reached the third round this week in Rome, beating former world number one and two-time Rome champion Jelena Jankovic and current world number two Angelique Kerber on the way to matching her best result in the Italian capital.