The semifinals of the Italian Open will see a rematch of the Madrid semifinal and last year's Rome quarterfinal when world number one Novak Djokovic takes one world number six Kei Nishikori with a spot in the final on the line. The pair will do battle for the fourth time in a big event this year.
The match will be fourth on Centre Court and will not start until at least 8:00 pm local time (2:00 pm EST).
How they got here
Two-time defending champion Djokovic has not had a good week so far in Rome. He's struggled in all three of his matches, barely escaping each time. He had to battle through two tough sets against French qualifier Stephane Robert in the opening set, then dropped the opening set to love against Thomaz Bellucci before emerging victorious. In the quarterfinals against Rafael Nadal, Djokovic trailed by a break in both sets, being forced to fight back both times in the straight sets win in just under two and a half hours.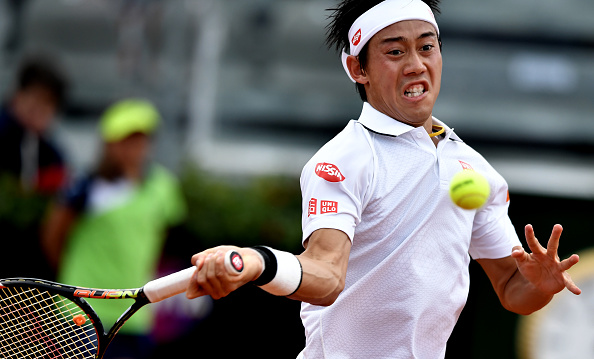 After a slow start to his second round match against Viktor Troicki, Nishikori has had a strong run in Rome. He battled back after dropping the opener to beat Troicki in three sets. He followed that up with back-to-back straight set wins over seeded opponents. He beat Richard Gasquet for the second week in a row before a win over young gun Dominic Thiem.
The History
Djokovic leads their head-to-head 8-2, having won six matches in a row over the Japanese. Nishikori's last win over the Serb came in the semifinals of the 2014 US Open. He has not won a set against the world number one since the quarterfinals in Rome last year. Djokovic has won their last four matches in straight sets.
They've already played three times in 2016, including the Australian Open, Miami, and Madrid. Their match last week in Madrid was a tight two-setter. Djokovic has won all three of their previous clay court meetings. They've met once before in Rome, last year in the quarters, with Djokovic winning in three sets.
Will Djokovic improve?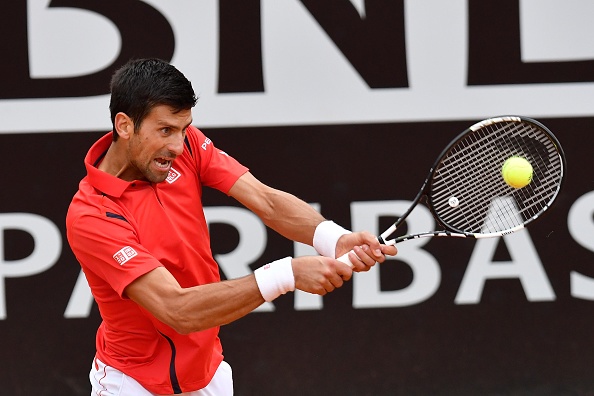 While it has not stopped him from winning, Djokovic has been far from his best so far in Rome. A few points the other way and the world number one could have crashed out in any of his three previous matches, especially in the quarterfinals against Nadal. Djokovic was massively outplayed by the Spaniard, but a handful of poorly timed errors, and one obnoxious fan, allowed Djokovic to survive. He could certainly continue playing at this level and still win, but it's a risk against a red-hot Nishikori who plays very consistent tennis. It would be in his best interest to start playing better.
Can Nishikori out-grind Djokovic?
This match-up is fascinating because the two men play not dissimilar styles. Historically, Djokovic has played it better, hence he wins 80 percent of the time. But if he's off his game, it opens the door for Nishikori to out-grind the world number one. Nadal dominated most of the rallies in the quarterfinal against Djokovic but was prone to hitting errors at key moments.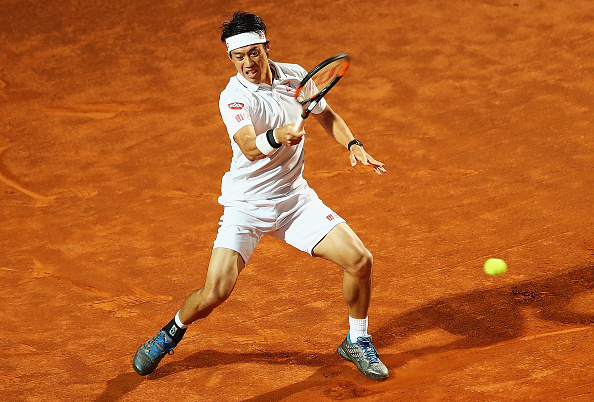 The world number six will need to be calm and consistent. He needs to keep Djokovic on the defensive, control the rallies, and force the world number one to scramble and hit errors. If he avoids too many errors of his own and pours the pressure on Djokovic, he will give himself a chance at the upset. But the key is keeping his level high. As we saw in the quarterfinals, dropping for even a second can be costly against the four-time Rome champion.
Prediction: Djokovic in three sets
Everything Nishikori does, Djokovic can do better. Even if he's off his game, if he's acting like a human backboard, which he has done so far in Rome, he can create opportunities and he's extremely good at taking advantage of small openings. Nishikori should be able to do some damage, but Djokovic will eventually wear the world number six down.