Nick Kyrgios has never been one to take anything lying down. The warning he received he recently from the Australian Olympic committee has been no different. Kitty Chiller, the Australian chef de mission for the upcoming summer Olympics in Rio, told Kyrgios that if he does not improve his attitude, he will not be chosen for the Australian Olympic team.
Kyrgios' response was to call out Chiller on twitter and post some obnoxious tweets. Most recently he posted a poll on Facebook asking fans to vote on whether or not he should be chosen by sharing, liking, or commenting on a photo of himself. Chiller and the president of the Tennis Australia Steve Healy have weighed in on Kyrgios' response.
In Kyrgios' defence
Healy, representing Tennis Australian, believes that Kyrgios has already paid his dues for his poor attitude and has been unfairly issued the warning. Despite constant bad attitude on and off the court, including spitting at an umpire in Madrid which led to the warning, Healy said, "Since the disciplinary action taken against Nick last year, he has made a concerted effort to improve his performance and behaviour, full credit to him."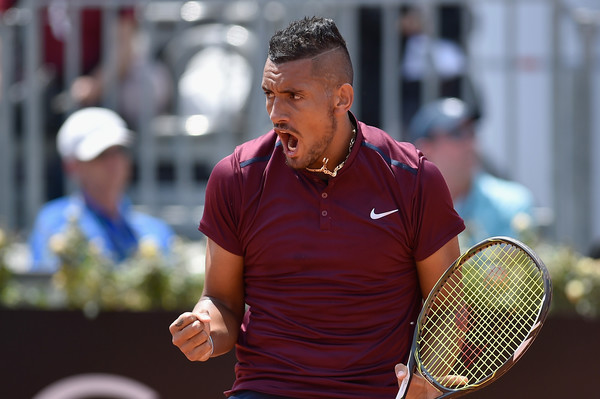 Healy clearly wants his number one player in Rio, defending Kyrgios by saying, "It is unfortunate that he has been included unfairly in recent discussions on player behaviour that have not involved him. His performance this year have been markedly improved and it is obvious that he is showing more maturity. Nick deserves the opportunity to concentrate on his tennis without any additional distraction."
Healy does not acknowledge and almost seems to deny or at least ignore Kyrgios' constant outbursts on court and the fact that the warning came after he spat at an umpire in Madrid.
Not Olympian behaviour
Chiller is not changing her position on Kyrgios, and actually believes that the Aussie number one's response to the warning has made his situation worse. She implies that Kyrgios made a mistake by not responding in person, but with social media, saying, "We have had nothing official except for some ill-advised, shall I say, comments about me and what it means to be an Olympian."
Kyrgios' response has hurt his reputation further in the eyes of the Olympic committee, with Chiller pointing out that "I think some of Nick's comments in social media have shown that maybe he doesn't understand what it means to be an Australian Olympian. It is not just about winning on the court, it's about how you go about it."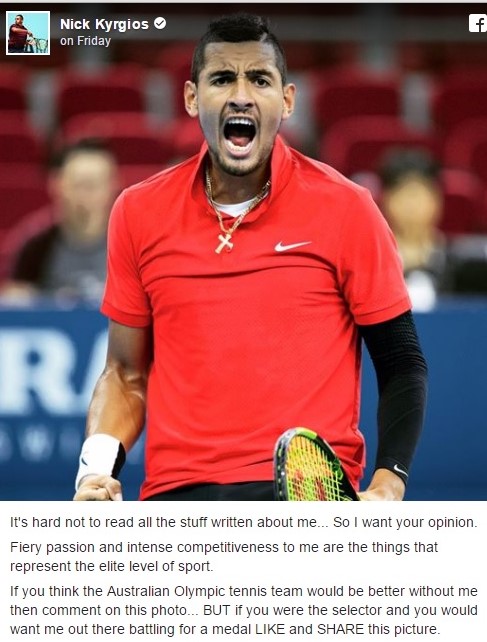 Unlike Healy, Chiller is not about to forget Kyrgios' past problems on tour, saying, "My stance hasn't changed. Nick has just come off a suspended sentence from the International Tennis Federation. Any athlete that has just had disciplinary action by an international federation clearly is on watch."
The Olympics will take place in August of this year. With his ranking of 20th in the world, Kyrgios is eligible but needs to be nominated by the Olympic committee, which means he will have to play nice and stop misbehaving on social media if he hopes to compete.