After a fascinating beginning to the clay court season in Monte Carlo and Madrid, the Internazionali BNL d'Italia did not disappoint, offering up more all-star clashes as top ATP stars honed their clay court preparations for Roland Garros, only a week away. Now, after an enthralling week of high quality, clay court drama, we look back at the winners and losers from the Internazionali BNL d'Italia.
Winners:
Andy Murray: After a disappointing showing at the March Masters of Indian Wells and Miami, Murray returned to the dirt after an enlightening experience in 2015, showing renewed vigor to put himself back into the clay court discussion. In semifinal and final appearances in Monte Carlo and Madrid respectively, Murray showed us why he should be taken seriously as a contender at the French Open.
The Brit began his tournament with a routine, second round win over Kazakh Mikhail Kukushkin, before again easing past Frenchmen Jeremy Chardy in the third round. In the quarterfinals, the second seed fought past in-form Belgian David Goffin to achieve a career best semifinal berth in the Eternal City. In the last four, Murray cruised past another French player, Lucas Pouille, to reach the show piece at the Foro Italico.
There, in one of Murray's biggest matches of the season, the world number three showed why he must be taken seriously as a title contender at the French Open, thrashing world number one Novak Djokovic around en route to a first Rome title 6-3, 6-3. After a brilliant week of clay court tennis at its finest from Murray, the world number three looks in prime position to challenge in Paris and make a deep run for a third Grand Slam title.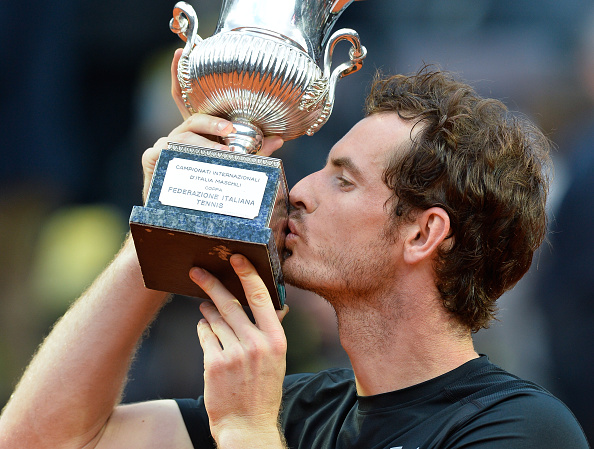 Rafael Nadal: Despite losing in the quarterfinals and being unable to follow up his triumphs in Monte Carlo and Barcelona with another title, Rafael Nadal was able to put himself as the French Open favorite in my books. The nine-time French Open champion kept up his scintillating form from Monte Carlo and Barcelona to here in Rome, pushing world number one Novak Djokovic to his limits in an extremely tight straight sets loss.
Nadal played arguably his best match of the year against Djokovic, moving the top seed all around and forcing him to bring his best in a match between two of the giants of the game. Nadal proved a great deal this week, but he will need to be able to edge Djokovic next time around if he hopes to lift a tenth Roland Garros title on the Terre battue of Paris in a few weeks time.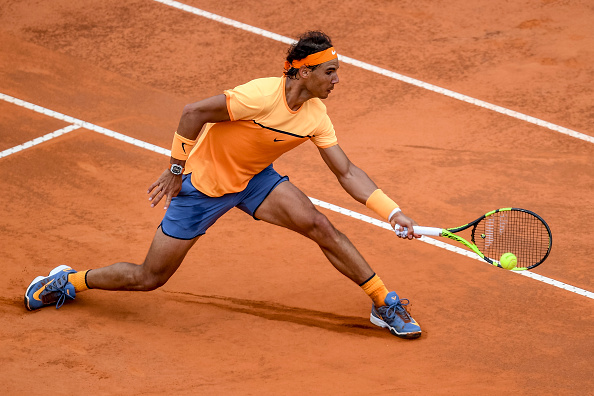 Kei Nishikori: After putting up superb showings in his first two clay court tournaments of 2016 in Barcelona and Madrid, Kei Nishikori kept up his fine form on the red stuff making another semifinal after final and semifinal appearances in Spain. The Japanese fought past Serb Viktor Troicki in his opening match, before straight set wins over Richard Gasquet and Dominic Thiem to reach the last four.
There in the semis, Nishikori played one of the matches of his life to push world number one Novak Djokovic to his limits for the second match in a row, with Djokovic narrowly escaping in a third set tiebreak. Despite the loss, the sixth seed showed tremendous clay court form and looks in good shape for a deep run at Roland Garros after three straight appearances in the semifinals or better in his lead-up tournament to the French Open.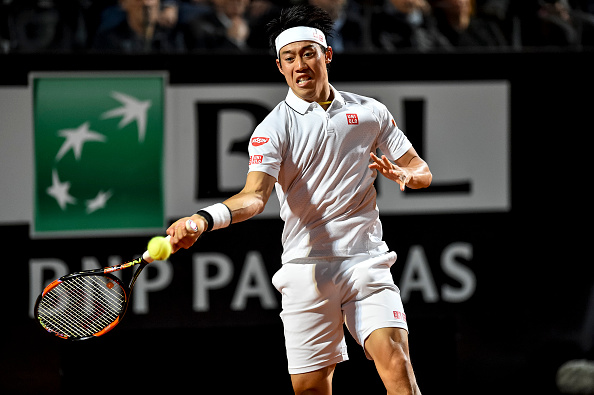 Losers:
Novak Djokovic: Despite reaching another Italian Open final, this result has to be a tough one for the world number one to swallow. Expectations have been high for Djokovic coming into the clay court season, and with a stunning opening match loss in Monte Carlo to Jiri Vesely and a straight sets thrashing in the Rome final to Andy Murray, the Serb has struggled to live up to hype going into Roland Garros. While the 11-time major winner did take a second title in Madrid, the conditions in the Spanish capital are so different then Paris, a title in the altitude of Spain has to be taken with a slight grain of salt.
Also with the French Open being the only major having eluded Djokovic from a career Grand Slam and the added pressure of needing to win one, Djokovic's poor form this week in Rome will leave many scratching their head's as to why the Serb could not find anything near his best. If the three-time Roland Garros finalist hopes to finally take that coveted French Open crown, he will need to do some major work over the next week to be ready to challenge for the Coupe des Mousquetaires.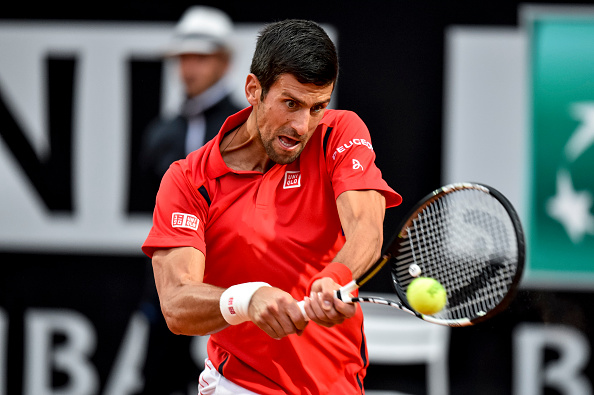 Roger Federer: After suffering an awful beginning to 2016 filled with injuries and failed comebacks, Roger Federer took another blow with a third round loss to Austrian youngster Dominic Thiem. Federer has struggled with his back the entire clay court season, and after being forced to pull out of Madrid, a good run in the Italian capital was needed to salvage any hope of a deep run in Paris.
The Swiss came back from knee surgery last month in Monte Carlo, making the quarterfinals before falling to Frenchmen Jo-Wilfried Tsonga. Another injury popped up last week in practice for Federer, a back injury causing him to have to withdraw from Madrid. This week in Rome, the 17-time Grand Slam winner fought past talented young German Alexander Zverev 6-3, 7-5 before the heavy ground strokes of Dominic Thiem was too much for the 34-year old to handle, sending him packing in his second match. With Federer looking significantly farther from his best than even a month ago, the world number two's chances in Paris are looking quite grave at the moment.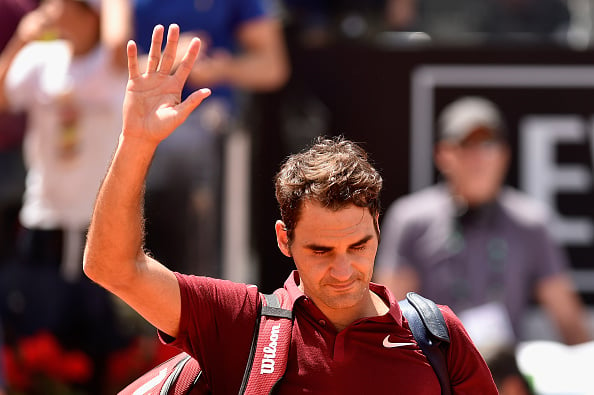 Stan Wawrinka: In what has been a very disappointing clay court season for the defending French Open champion, Stan Wawrinka kept up his poor form with another early loss in Rome. Wawrinka barely made it past good friend Benoit Paire, before losing out to a somewhat injured Juan Monaco in the third round. Wawrinka has failed to build any traction on the dirt this season, with a quarterfinal loss in Monte Carlo and an opening match loss in Madrid before another setback here in Rome. If Wawrinka wants any chance to defend his title at Roland Garros, he will need to significantly up his game for his second Grand Slam title defense of his career.