Rafael Nadal will be embracing a busy schedule of tennis as he is set to be representing his country Spain in the singles, doubles and now he will be playing mixed doubles with world number four Garbine Muguruza at the Summer Olympics in Rio according to his Uncle Toni Nadal.
"Rafael want to play in all three Olympic events" confirmed by the nine-time French Open champion's Uncle Toni according to the report from German press agency DPA. Toni Nadal also added that "The [mixed doubles] team may not be as strong as [Swiss] Martina Hingis and Roger Federer, but it can still be competitive."
Nadal playing more doubles in recent months
The world number five, Nadal has been plenty of doubles recently with his compatriot Fernando Verdasco as that is an early indication of those two representing Spain in the men's doubles event and Nadal played some tennis with his friend Juan Monaco throughout the early part of 2015 before the Argentine got injured.
Muguruza is a doubles specialist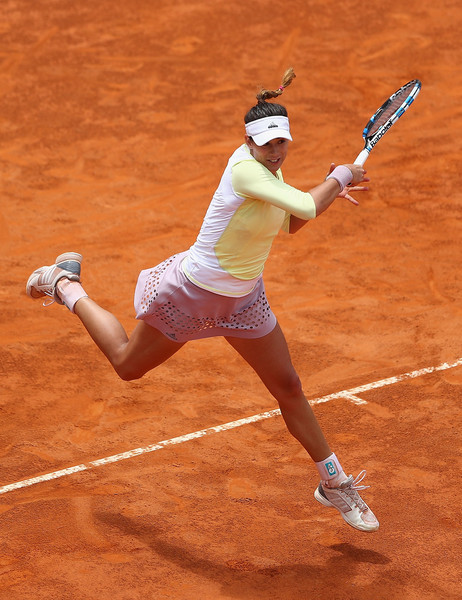 The two-time French Open quarterfinalist, Muguruza is a doubles specialist as she regularly plays doubles with her compatriot Suarez Navarro and the duo have picked up three titles together. Last year Muguruza reached her career-high ranking of number ten in the WTA doubles rankings.
The world number four will be having a busy summer as she will be representing Spain in all three disciplines in Rio and she is set to play at Wimbledon and the US Open, with the Olympics being sandwiched in between those two grand slam events.
Muguruza's partner Nadal has tasted some success at the Olympics as he won the Gold Medal in Beijing back in 2008, but unfortunately the former world number one could not defend his Gold Medal at the Olympics in London at Wimbledon back in 2012 due to suffering a knee injury which ruled him out of action for eight months.
The mixed doubles event in Rio could be the most exciting field ever as Nadal and Muguruza are playing together, Federer and Hingis are confirmed to play together and the defending champions Azarenka and Max Miryni could also return as a duo for Belarus.
Both Nadal and Muguruza will be hungry for success and as a duo they could be a formidable force as they have doubles pedigree and are two very good established singles players, could possibly walk away with a medal for their country.
The tennis at the Rio Olympics runs from August 6th to August 14th.