Serena Williams stays positive about her return to a Grand Slam event at the upcoming French Open. It will be her second Grand Slam title's defense of the year, and it comes after the failure to defend her title at the Australian Open final, where she fell to Angelique Kerber - at her maiden Grand Slam final - in a three-set match who won against the odds.
The woman to defeat
World number one since February 2013, Serena is undoubtedly the woman to beat. She has started her 2016 tennis season after an outstanding 2015, who earned her five titles in total - three Grand Slams, a Premier Mandatory, and a Premier 5 -, the second Serena Slam in her career and a record of 53 wins and only three losses - the most disappointing of them against Roberta Vinci at Flushing Meadows, which cost her the claim to be the first one since Steffi Graf in 1988 to be able to complete a Calendar Slam in singles.
Her start to 2016, though, hasn't been bad at all. After reaching the finals in both Australian Open and Indian Wells, she suffered a sole upset in her loss to Svetlana Kuznetsova in the fourth round in Miami Open.
Serena finally earned her first title of 2016 last week in Rome, where she reached the final without losing a single set, to claim her fourth crown of Internazionali BNL d'Italia in an all-American two-set battle against Madison Keys, starting her clay season in the best way possible.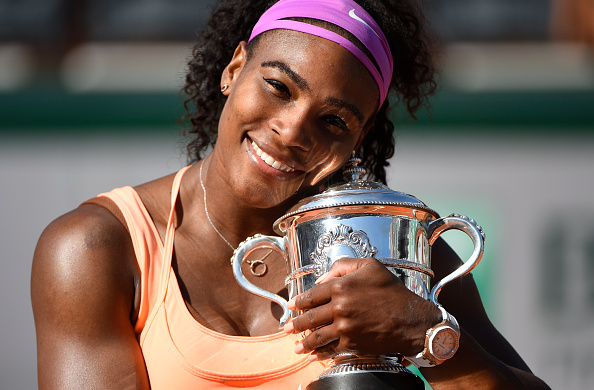 Ready to any challenge to come
The upcoming French Open will be the thirteenth consecutive Slam she would start as number one in seeding; no doubt she will start again as the favorite, and she will be the main target for the challenges of the many players who aim to steal for her the throne of world number one.
"You do want to play the No. 1 - you do want to beat them," Serena told CNN's Open Court. "I know I did - but I am ready for that. I am ready for anyone every time."
Williams also claimed to feel confident for her clay season; feeling probably consolidated by her recent success in Rome.
"Right now I feel good when my feet first hit the clay," she added. "I always feel amazing because I love the clay. The day I lost in Miami - the next day I was on the clay courts. I didn't take a day off. I feel good on clay."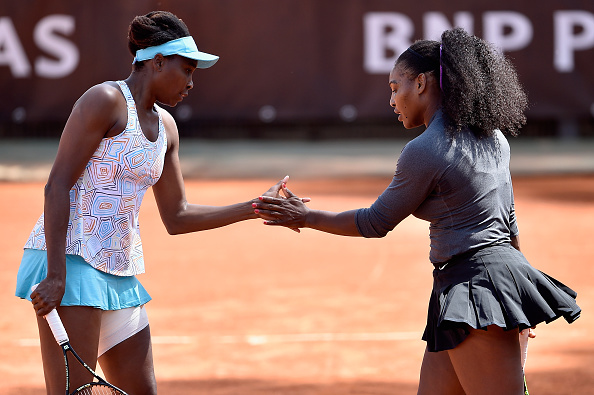 The return to doubles
The French Open will also represent for Serena a return to doubles competition, again with her sister Venus Williams; together the sisters have won a total of 22 career titles, including thirteen Grand Slams, four Year End Championships, and three Summer Olympics.
The two sisters hadn't played together in a Grand Slam since 2014 U.S. Open. They were set to play at 2015 Australian Open and 2015 Wimbledon Championships, but both times they withdrew before the competition. They then returned on court together this year at the Internazionali BNL d'Italia, but suffered a first round loss.
"We are trying to get as many matches under our belt as we can. Hopefully, we'll win some tournaments - but regardless, we love it," Serena said. "We love playing doubles, we have so much fun."