Gael Monfils, one of the biggest draws at the French Open and a former semifinalist at the tournament, has withdrawn from the tournament due to a viral illness, just a few hours before the draw for the tournament took place.
Monfils' withdrawal comes just the day after former champion Roger Federer withdrew, and provides another blow for the tournament, with another of the tournaments' most popular stars out.
Massive disappointment for Monfils after strong season so far
Many had Monfils down as a dark horse for the title after a strong season so far, and his withdrawal will undoubtedly be a huge disappointment for him as he headed into Paris following some strong results.
Monfils reached the quarterfinals at the Australian Open, BNP Paribas Open and the Miami Open, as well as the final at the Monte-Carlo Rolex Masters, one of the most prestigious clay court tournaments.
It was strong results like those that saw many people see him as dark horse, if not a real contender, for the title in Paris, those these people, and the whole the tennis world, will now be hoping that Monfils is better sooner rather than later after it was revealed that he was receiving medical care in hospital due to his illness.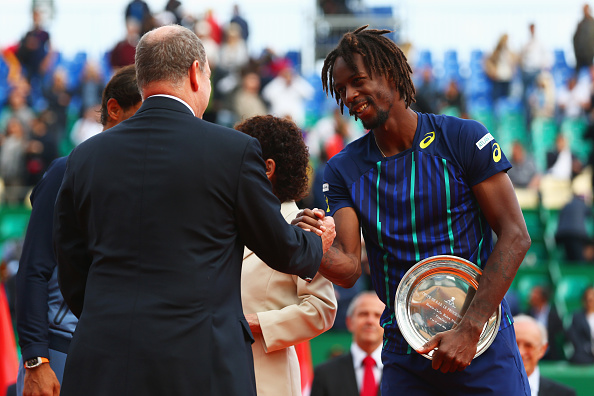 Last minute seeding changes in Paris
Monfils was set to be the 13th seed in Paris, and his withdrawal has led to some last minute changes in the seedings, with a few players benefiting from his withdrawal.
Fellow Frenchman Gilles Simon has risen to become the 16th seed, meaning he avoided being set to face a seed higher than him until the 4th round.
Meanwhile, Philipp Kohlschreiber rose to become the 24th seed, meaning he avoided a top eight seed in the 3rd round of the draw, whilst Fabio Fognini became the 32nd and final seed in the tournament.