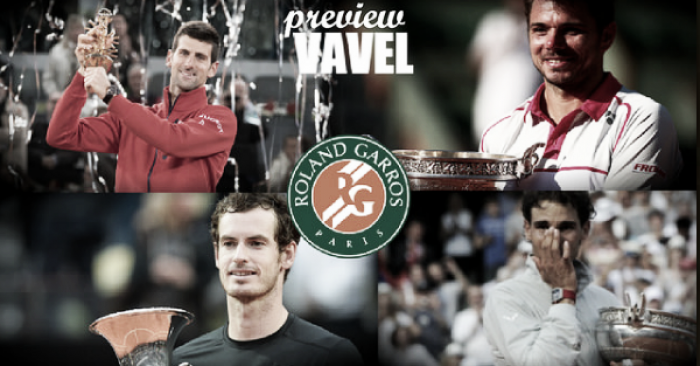 We're finally here. Three clay Masters 1000s events and four months later, we're finally at the second Grand Slam of the year, the French Open. For so long, we've entered this tournament with everyone's mind on who the favorite is in the event, the King of Clay himself Rafael Nadal or last year, Novak Djokovic.
Now this year, there are three men coming in as favorites with Nadal, Djokovic, and now Andy Murray. With Roger Federer's Grand Slam consecutive streak finished, and now home crowd showman Gael Monfils out, this tournament is sure to bring many twists and turns. Let's take a look at the draw.
Djokovic's Quarter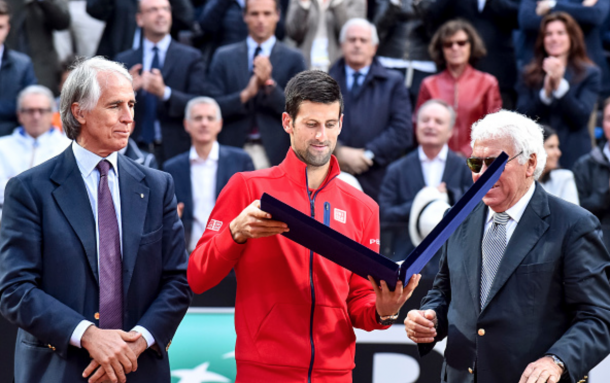 Novak Djokovic kicks off his tournament against Yen-Hsun Lu. Djokovic should have no problems cruising through his first few matches because he'll be facing a qualifier. Federico Delbonis is a clay-court specialist and should be the man to face the world number one in the third round, but he meets a tricky opponent in Pablo Carreno Busta. Survive that test, no reason the Argentine and Serb meet for a third round showdown.
Bernard Tomic or Roberto Bautista Agut are the potential fourth round opponents for Djokovic. Tomic has struggled throughout the clay season as it is by far his worst surface. Also, his attitude towards these matches has gotten him in a lot of trouble with tanking. His attitude is on polar opposites of Bautista Agut, the 14 seed. The Spaniard is very professional in how he tackles tennis and should have no problem getting to the third round. With Tomic in disarray, it's likely that the winner of the Borna Coric-Taylor Fritz match reaches the third round after knocking off Tomic in the process.
David Ferrer kicks off the second half of Djokovic's section as the 11 seed. The Spaniard has dealt with plenty of injury problems as well as some early losses. However, he recently competed in Geneva and gave us signs of promise that he'll perform well in Paris. He'll likely face Juan Monaco, another clay-court specialist, should he get by Denis Istomin. Monaco is another man who's been battling injury issues as well.
Ferrer's little mini-section is one where many opportunities can open up. The other seed in this section, 21st-seeded Feliciano Lopez is not the best clay-courter and is more known for is prowess on the faster courts. With this in mind, players like Ilya Marchenko, Victor Estrella Burgos, or Denis Istomin to make a run due to the uncertainty of players with injuries and lack of convincing clay-courters in this section.
The final section of Djokovic's quarter sees Tomas Berdych as the top seed, but he's definitely not the favorite to get to the fourth round between himself and 25th-seeded Pablo Cuevas. Cuevas is a classic dirt-baller and with Berdych struggling and facing a tricky first round opponent in Vasek Pospisil. Berdych has always been that second-tiered guy waiting to breakthrough to win a Slam, but clay is definitely not the surface for him given his style of play and number of problems he's had lately getting double-bageled and firing his coach. Cuevas should get to the fourth round no problem at the Czech's expense.
Very few Frenchman are in this section of the draw. Paul-Henri Mathieu meets Santiago Giraldo while youngster Quentin Halys meets another fellow youngster in Hyeon Chung.
Quarterfinalist: Novak Djokovic - Pablo Cuevas
Semifinalist: Novak Djokovic
First round matches to watch for: Carreno Busta - Delbonis, Coric - Fritz, Chung - Halys, Pospisil - Berdych
Nadal's Quarter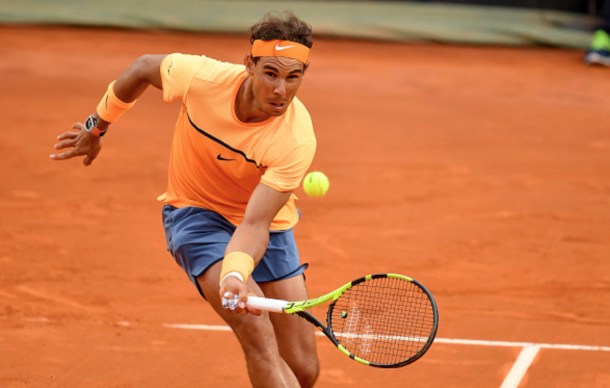 Rafael Nadal was one of the biggest beneficiaries of Federer's withdrawal. With his withdrawal, Nadal became the fourth seed, meaning he'd avoid one of the top seed until at least the semifinals. Not too many people pose a threat to Nadal until at least the fourth round. The Nadal killer of 2015, Fabio Fognini is the man who will likely meet Nadal in the third round, but injuries and a lack of good results have really slowed him down in 2016.
The section with 18th-seeded Kevin Anderson and 13th-seeded Dominic Thiem is the most interesting. Anderson is finally back after recovering from injuries, and we know he is very much a threat to do well on any surface, though clay is the weakest because it neutralizes his big serve the most. In this section, there are about four different players that could go on and face Nadal in the fourth round. The South African's potential second round opponent, Alexander Zverev, is definitely one of them. Though everyone "oohs" and "aahs" at the power the young German has on the faster courts, many forgot that his best results so far have come on the clay. Zverev first has to get through his own first round match against Pierre-Hugues Herbert.
Things get even more interesting knowing that a man who's been one of the lower seeds in recent majors isn't seeded in Guillermo Garcia-Lopez. The Spaniard should get through his first round match against Thiemo de Bakker to set up a showdown with Dominic Thiem. Thiem has been one of the best players this season, boasting some big wins over Rafael Nadal and Roger Federer, but that second round match could potentially be a tricky one for the Austrian to get out of before a potential showdown with Kevin Anderson.
David Goffin is another man who has had a brilliant year so far, boasting the 12th seed, and he's one man who can potentially get to Nadal in the quarterfinals. The Belgian should have no problems in his early matches until a potential clash with the winner of Nicolas Almagro and 24th-seeded Philipp Kohlschreiber in the third round. That is most definitely a popcorn match, especially if you're a fan of the one-handed backhand. Kohlschreiber has always displayed consistency in making it at least a couple of rounds deep into the Slams, but Almagro, on his favorite surface, is looking to get go on a run. In this part of the draw, don't count out Jiri Vesely, the man who shocked Djokovic in Monte Carlo. He lacks consistency, but on his day, he's definitely a threat.
The top seed outside of Nadal is Jo-Wilfried Tsonga, seeded sixth. The Frenchman, who is one of the favorites in this Slam due to his high-energy game, will definitely run into some trouble with potential third round opponents. Tsonga's potential third round threats are Joao Sousa, Andreas Seppi, and former semifinalist Ernests Gulbis. Outside of the big run by Gulbis, his results have definitely been lacking, but that doesn't mean he isn't a threat. When he's on, he's definitely on.
This portion of the draw is loaded with Frenchman. Kenny de Schepper can set himself on course with an early showdown with Nadal should he defeat Facundo Bagnis. Nicolas Mahut faces Ricardas Berankis where they could also meet Nadal in the third round. There's a potential all-French showdown in the second round should Stephane Robert upset Kevin Anderson coupled with a Herbert upset of Zverev. Wild card Gregoire Barrere meets David Goffin while Tsonga will likely be the last Frenchman standing.
Quarterfinalist: Rafael Nadal - David Goffin
Semifinalist: Rafael Nadal
First round matches to watch for: Fognini - Marcel Granollers, Zverev - Herbert, Almagro - Kohlschreiber, Seppi - Gulbis
Wawrinka's Quarter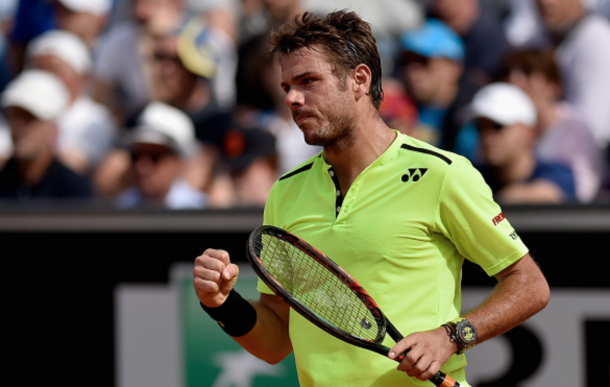 Now onto the quarter of the defending champion. So far this spring, Stan Wawrinka has struggled to deliver the results he had last year on the clay, but he's finally getting it together by making the finals in Geneva. His draw looks pretty straight forward so another deep run is not out of the question for the Swiss.
Milos Raonic is the man projected to meet Wawrinka in the quarterfinals. Though clay isn't his best surface, his results this spring have garnered more positivity. He meets former top 10 player Janko Tipsarevic in the opening round. If the Serb had more tennis under his belt, he'd definitely be a threat, but with Raonic so inform, it should be no problem for the eight seed. Surprise seeded Frenchman Lucas Pouille will thank his run in Italy, thanks to some good fortune to see him get seeded. However, a tricky first round showdown with Julien Benneteau could see him out earlier than expected.
American Jack Sock might be the man to pose the threat to Raonic in this section. He's played well on clay before so it's not farfetched to see him go on a run. Like Raonic, his first few rounds shouldn't be tough, but potential third round showdowns with either Marin Cilic or Horacio Zeballos are his worrying points should he get there. Cilic has gotten back on track after a slow start to the year with injuries and less than pleasing results for him, but a final in Geneva has him on the right track heading into Roland Garros. Zeballos is a tricky fellow and if you like clay-courters, his first round matchup against Albert Ramos-Viñolas is definitely one to watch out for.
Frenchman Gilles Simon is hoping to make a deep run in his home Slam. Tricky second round matchups against clay-court specialists in Diego Schwartzman or Guido Pella could halt him, but the Frenchman might just be too solid from the back of the court consistency wise to get defeated early. The winner of the Grigor Dimitrov-Viktor Troicki match is definitely one to keep your eyes peeled on. The Bulgarian has significantly fallen off since his splendid 2014 while Troicki has bounced back well and defeated Dimitrov in a three-set thriller down in Sydney during the Australian summer. Dimitrov might have the slight edge on clay but will his mental game hold up? That's the burning question right now for him.
Jeremy Chardy, the 30th seed, is definitely in for a battle against Leonardo Mayer. This is a match where the struggling Frenchman will be in danger because Mayer is a quality player. For Wawrinka, he should have no problem getting into the third round. Wawrinka meets Rosol in a rematch of their Geneva semifinal.
We've talked about most Frenchman in this quarter of the draw, only missing out on Adrian Mannarino. The lefty faces Mikhail Kukushkin in the opening round.
Quarterfinalist: Marin Cilic - Stan Wawrinka
Semifinalist: Stan Wawrinka
First round matches to watch for: Raonic - Tipsarevic, Ramos-Viñolas - Zeballos, Schwartzman - Pella, Troicki - Dimitrov, Chardy - Mayer, Rosol - Wawrinka
Murray's Quarter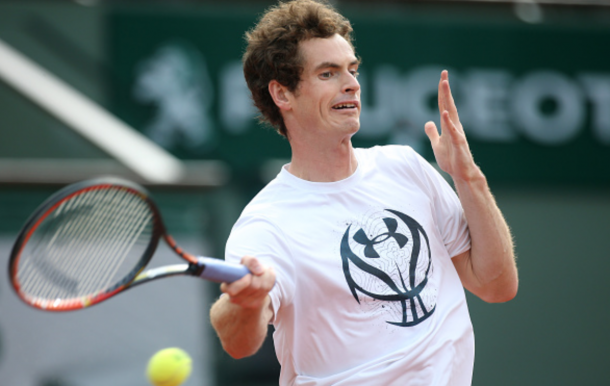 Onto the final quarter of the men's draw, which contains world number two and recently crowned Italian Open champion, Andy Murray. Murray was a semifinalist or better in all three Masters 1000s on the clay this spring, proving he's a contender and not a pretender on the clay this year.
Kei Nishikori kicks off the quarter against Italian Simone Bolelli. These two are familiar with each other in the Grand Slam setting, having met at Wimbledon the past two years in the early rounds. Steve Johnson was the beneficiary of three different withdrawals, with the last one being Alexandr Dolgopolov. Johnson was placed into a popcorn match either way, but now he's seeded and set to face Spaniard Fernando Verdasco. Verdasco has won a title on the clay this spring, but will he find the consistency to match Johnson? Who knows? Definitely, a match to watch for in the opening round.
Nick Kyrgios looks to continue his stellar season so far and should find himself as one of the biggest threats to take down Nishikori in the fourth round because of Richard Gasquet's tough draw. Gasquet starts his draw against Thomaz Bellucci, always a tough out. Bellucci bageled Djokovic in the first set of their Rome showdown and is extremely capable of an upset, so Gasquet has to watch out.
15th-seeded John Isner is the top-seeded American and has a very favorable draw… until he potentially meets Andy Murray in the fourth round. John Millman shouldn't pose much of a threat, but if he meets Kyle Edmund, the Brit might turn it on and go Davis Cup mode to take down Isner potentially. Benoit Paire is also in this section and his enigmatic playstyle will be fun to watch. This draw screams opportunity for Paire to get to at least the fourth round, especially since Isner is not the best on clay.
Now Andy Murray's section. He faces Radek Stepanek to open up, and the Czech gave him a hard time in Madrid. The Czech led in the opening set but lost in a tiebreak and then took the second before falling in three. Outside of that, it should be cruise control for Murray all the way through until at least the quarterfinals, no offense to Ivo Karlovic and crew, but big serves against the second-best returner in the world on clay just doesn't bode well for them.
In this quarter, Frenchman are few far and between with only Gasquet and Paire as the two seeded men with wild card Mathias Bourgue facing Jordi Sampert-Montana in the first round.
Quarterfinals: Nick Kyrgios - Andy Murray
Semifinalist: Andy Murray
Semifinals and Finals Prediction
Rafael Nadal defeats Novak Djokovic
Andy Murray defeats Stan Wawrinka
Final: Rafael Nadal defeats Andy Murray